John Schmitt
Student, Massachusetts Maritime Academy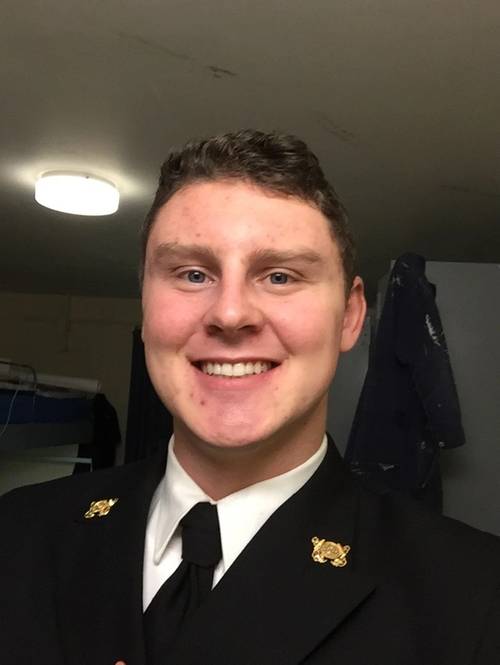 MarPro's Future Leader Series
John Schmitt
Massachusetts Maritime AcademyMajor: Marine Transportation
Why this school?
I grew up in the town of Bourne where MMA is located. I went to football games as a young boy, so the regiment and life at sea I was exposed to on campus made a significant impression on me, even back then. MMA is academically challenging and life in the regiment is strict, but the decision to attend was very natural and clear. The academic reputation and excellence in maritime tradition as well as the success of our alumni is what influenced me to come here. MMA is no doubt a challenge, but it's the best place to be for a career in the marine industry.
What keeps you here?
Completing the goal of graduating and becoming a professional mariner is what keeps me here. My family has a motto: When you put your hand on the plow, you don't let go until the job is done. Complete the objective, there is no alternative. A professional mariner isn't made overnight, and as cadets we are in this together. Over the past four years, I've made lasting friendships and have had experiences that no other schools can offer. Playing four years of football for the Bucs was particularly rewarding and gratifying as well. The cadets at MMA are exemplary people of character and integrity that form our unique band of brothers.
What is your major and what career do you intend to pursue?
My major is Marine Transportation. After successfully completing USCG licensing exams, I am interested in sailing with Military Sealift Command or another commercial shipping company as a 3rd Mate Deck Officer. I am also interested in obtaining a Marshall Island Endorsement, LNG transport and PIC. In addition, I would also be interested in Safety Officer and rescue swimmer. 
What one thing should perspective employers know about you?
I have a relentless work ethic, and I am extremely determined. I exhibit this in the classroom as well on the football field. This trait will also be conveyed in my future workplace. I absolutely will do what it takes to accomplish an objective and get the job done right. Cutting corners is not allowed, and the sense of satisfaction comes from doing the job correctly.
Tell us about your sea training/internships- who did you work for or sail with?
My junior year Commercial Shipping Internship was with Military Sealift Command. I sailed on the USNS Watkins from Charleston, S.C. to Diego Garcia in the Indian Ocean. The USNS Watkins is a RORO (roll on, roll off) cargo vessel carrying large equipment and vehicles to be prepositioned for the U.S. military efforts in the middle east. The nonstop passage to Diego was long and really gave me excellent perspective and actual working experience. The crew of the Watkins was professional and helpful as it is a working-teaching environment and I felt highly valued as an intern. I can definitely see myself shipping out long term and can't wait to get started.