Andrew McGonagle
Student, Maine Maritime Academy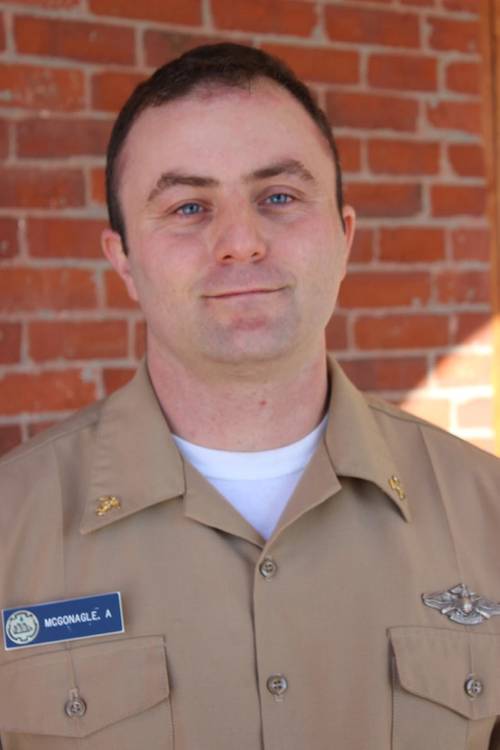 MarPro's Future Leader Series
Andrew McGonagle
Maine Maritime AcademyMajor: Marine Engineering OperationsClass of 2016
Why this school?
Maine Maritime Academy is an investment in the future for my family. The campus is located in downeast Maine, allowing me to chase my dreams and pursue a meaningful career while raising a family in one of the most down-to-earth, family friendly regions that America has to offer. In addition, the school consistently provides graduates with excellent careers offering a high rate of return on investments of both time and money.
What keeps you here?
One of the best things that this country has accomplished recently is passing legislation for the Post 9/11 GI Bill. It allows veterans like me to realistically pursue an education full-time. Without it, attending a four-year program would not have been economically feasible. The school also has a VA coordinator on campus that is an unsung hero at expertly navigating the VA system and the challenges that it presents.
What is your major and what career do you intend to pursue?
My major is Marine Engineering Operations and I will initially pursue a career at sea as an engineer. I hope to find employment in a fast-paced, technically challenging environment that keeps me growing personally and professionally. Nothing is off limits and I'm excited to begin my job search.
What one thing should prospective employers know about you?
My phone number ... feel free to give it to them. I also maintain an outstanding GPA, have a diverse background that includes military service, small business ownership, and a previous career as a marine technician. My combined skill-sets should be valuable to any prospective employer that is looking for someone with technical business experience, strong technical communication skills, and leadership skills from military service. 
Tell us about your at sea training or internships – who did you work for or sail with?
Last summer I completed a cadet shipping internship with Hornbeck Offshore Services in the Gulf of Mexico. I worked aboard a 320 class HosMax OSV, supporting Shell Oil's offshore oil and gas production. Most recently, however, I completed a winter cruise aboard the school's training ship, the State of Maine, sailing from Castine, Maine to St. Croix. The experiences were vastly different, but equally valuable. I look forward to sailing again this summer on the T/S State of Maine with the freshman class as we bring her to Europe and points to be determined.