Andrew Arnold
Student, Webb Institute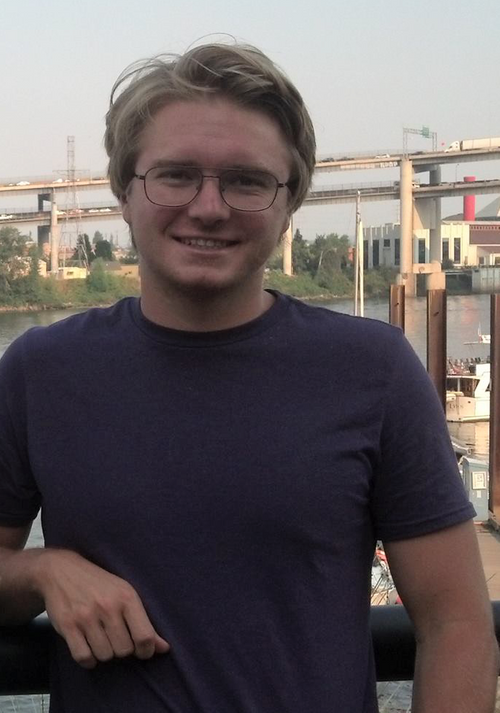 MarPro's Future Leader Series
Andrew Arnold
Webb InstituteMajor: Naval Architecture and Marine Engineering
Why this school?
There's a slew of reasons. I've been enamored with the ocean since I was in short pants, and I've always been most satisfied in school when developing my knowledge of science or tackling tricky mathematics. When trying to find a good college education for an ocean-loving egghead, I found Webb Institute at the recommendation of my Stevenson high school chemistry/ornithology teacher. After touring the school, I knew it was for me. Beyond anything else, Webb Institute's curriculum is cohesive. Professors communicate with each other when forming their lesson plans to develop a program that is iterative and fluid.
What keeps you here?
Being near to a waterfront, a nature reserve, and the city of New York means there's little opportunity for boredom. The friends I have made, both at Webb as well as the ones that ventured from the west coast to the east after high school, make great company: there's a lot to learn just from socializing with this crew of intelligent young people. Beyond the location and the community, the subject material that I have learned thus far has me looking at the world with a new level of comprehension. I enter a building and I look around for the installed systems and understand, for the most part, why they were laid out as they were. I board a ship, and I instinctively start identifying the vessel's characteristics. My education's proved worthwhile even in just this simple manner.
What is your major and what career do you intend to pursue?
Webb is a very specialized school: all students in attendance here receive a dual major in naval architecture and marine engineering, and I will be no exception upon graduation in June 2017. Despite the field of education being so specific, a background of ship design means that I know a sufficient amount about a wide range of engineering disciplines, including structural, fluid dynamics, and mechanical. With this smattering of engineering knowledge, there's the potential for me to select many different paths after graduating. Perhaps this is the reason why I remain undecided between several tantalizing career prospects. I wish to pursue further education in either the fields of fluid dynamics or ocean robotics. If I pick the former route, I wish to work at a model basin or as a naval architect at a respected engineering office. If I pick the latter route, I would like to break into oceanic sensor or robotics design. Ultimately, opportunity is going to be the deciding factor, as all of these prospects sound fun and fascinating, with plenty of room for growth and learning.
What one thing should prospective employers know about you?
I love to learn and adapt. I'm interested in a position where my skillset is constantly being challenged, and where critical thinking and creativity is required. I like to devote myself fully to these sorts of projects, and considering and inspecting all sides of the issue is my specialty.
Tell us about your at-sea training or internships – who did you work for or sail with?
I've had four internships thus far. Freshman year, I worked at the General Dynamics NASSCO shipyard in San Diego as a shipfitter in the repair yard. It wasn't glamorous work, but it did provide me with an appreciation of the sort of effort that goes into constructing a ship, as well as the level of specialization each worker in the assembly line has. Sophomore year, I sailed with Maran Gas of Athens, Greece on an LNG carrier in the Arabian, China, and Mediterranean Seas. Besides having a blast socializing with the crewmembers, being inside the engine room, walking the weather deck, standing watch on the bridge, and living inside the quarters gave me an intimate understanding of how a ship of that size is designed and operated. This past junior year, I worked with Foss Maritime of Seattle, WA in the company's central office. I worked as a naval architect intern there, working predominantly on barge stow plans and structural analysis to determine the adequacy of stowing arrangements. The opportunity to apply my schooling to a real-world problem was great, as was the feedback I received on my submittals from my naval architect peers. This summer, I have been working on an effort to develop structure and select scantlings for an unconventional, student-developed Navy trimaran design.