Short-Sea Shipping Talk Back
Here's what readers had to say about January's MarineNews feature "Navigating Obstacles: The Trials and Tribulations of Short-Sea Shipping"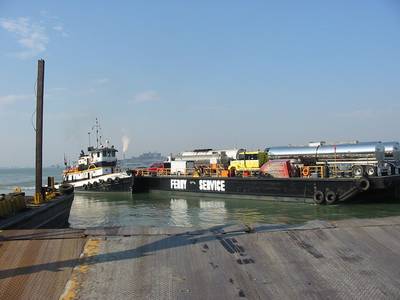 One reader sees some port authorities and an unwillingness to take risks as potential obstacles to short-sea shipping:

"...today in the USA different port authorities actively look to restrict the development of inland shipping and coastal sea routes. The best comment I have heard to date while working on the MAMH [Mid-Atlantic Marine Highway] is that the single river landing we are looking to develop is in 'direct competition with the Port of N.Y./N.J.'" Really a single river landing on the upper navigational reaches of the Delaware River is a threat. What this highlights is the lack of willingness of stakeholders to allow market entry..." 

"Rather then embrace and encourage change the conservative nature of America's maritime limits the interest of private investment. Private investment encourages risk and this in turn welcomes market growth. Government involvement to a significant point and economic factor hinders risk and thus Government needs to foster involvement of private investment, letting these market forces converge and be the 'tipping point of coastal shipping.' Then and only then will the so called tipping point be breached."

Another reader pointed out that if short-sea shipping were a viable business model, there would be a market happening already. Everyone who has conducted a study on short-sea shipping agress that it must be subsidized to get off the ground:

"I certainly am one who would like to see the concept developed into a successful mode of transportation. Unfortunately, with fuel prices at their present levels and with the current reduction in truck and rail freight volumes due to the recession, it most probably will not happen anytime soon. The fact that lots of studies have been completed tends to underscore the reality that this alternative transportation mode needs a little too much tweaking to rise up and run on its own solid business principles. In short, without major changes in tax laws, fuel prices and infrastructure developments, short-sea shipping iis still off in the future..."