LA and Long Beach have little cheer this Christmas
The new policy and executive masterminds have an agenda where maritime considerations play little part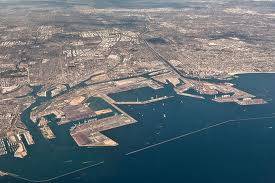 Just as has been feared, the ports of Los Angeles and Long Beach are now governed by political appointees, city council favorites and no one who has a technical maritime background.
Dynamic is hardly the word to describe the commissioners. The new president is a lawyer and former US ambassador to Argentina, while the other board members are a former trade union activist, a community activist – particularly in regard to pollution at the port affecting the surrounding neighborhoods, an investment and financial whiz kid and an aircraft and satellite expert. They join the equally dynamic interim chief executive Gary Moore, the city's chief engineer for the past 10 years.
The city's new mayor calls Mr. Moore "a trusted public servant", which is completely accurate. He can be counted on to do exactly what the mayor wants and follow a safe, conservative road to make sure that the port does not fall apart.
The port's future over the next five to 10 years is being predicted as follows:  much more union friendly, much more bureaucratic, open to any sort of business deal that increases the flow of cash to the city council, anti-automation and completely ignorant of what a port needs in the hyper-competitive world of the 21 century.
At Long Beach, former police commander Doug Drummond has been confirmed as the new president, which was widely predicted.  Security expenditure is set to get a boost in the next couple of years. A former financial adviser for "a too big to fail" investment bank and former financial controller for Long Beach is a new commissioner, joining the two board members who were not fired or resigned after the recent upheaval.
The port is now viewed as a cash cow for the city and even more bound to the whim of the mayor. A new executive director has still to be found, which is little short of incredulous. The search has started all over again, but every recommendation has to receive the blessing of the mayor. There will be no independent decision making.
Very soon we can expect that the deadlock over a new port head office will be resolved, entirely to the mayor's satisfaction.
The East Coast is the winner.