Foreign Aid Done Right: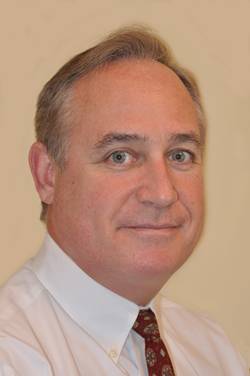 Last week, the U.S. Trade and Development Agency (USTDA) awarded a grant to the Panama Canal Authority (ACP) to support the planning of a liquefied natural gas (LNG) import terminal. According to both ACP and USTDA, when the Panama Canal expansion project is completed next year, the Canal is expected to handle significant LNG tanker traffic. Naturally, ACP is interested in developing LNG-related infrastructure projects to support that possibility, including an import terminal.
"The U.S. Government is very pleased to partner with the Panama Canal Authority through this USTDA grant as the ACP looks to develop a LNG import terminal in the coming years to take advantage of the Canal expansion project," said Chargé d'Affaires Kevin M. O'Reilly, who signed the grant agreement along with ACP Administrator/CEO Jorge L. Quijano.
"As we near the completion of the Panama Canal Expansion, we are eager to explore new segments such as LNG, which are now possible given our enhanced capacity to accommodate longer and wider ships. This grant by the USTDA will build on plans and projects related to LNG that are already ongoing and will present us with the ability to evaluate additional market opportunities and client services for the benefit of the U.S.-Panama energy trade," said Quijano.
I viewed the news of this "grant" partnership (initially) with some suspicion and wondered why the United States government would spend money – $878,000 in this case – in a foreign country that is perfectly well supported to do something of this magnitude on its own. After all, we've got a nascent LNG economy on our side of the pond that could probably use a kick in the pants, as well. It turns out that there are very good reasons for the partnership and that, for once, the funds come with requirements that benefit all parties – especially U.S. maritime and energy interests. To be sure, it hasn't always been that way. Let me explain:
In the Fall of 1993, my wife and I traveled to Africa for vacation, one which came complete with a canoe safari down the Zambezi River and a much rougher walking adventure in the back country of Zambia. The three-week trip included a brief stop in South Africa and longer visits to Botswana, Zimbabwe and Zambia. Midway through the trip, we stopped in Victoria Falls, where we spent the night and awaited transport to Lusaka, Zambia.
Victoria Falls is simply spectacular. I'm also sad to report that it is the mother-of-all-tourist-traps. And the government of Zimbabwe knows this only too well. While I can't vouch for the logistics situation there now, when we got there, it was anything but ideal. You see, they want you to spend at least two nights at the Falls and spend as much money as is possible before departing. Unfortunately, you can only look at cascading water for just so long. Trust me on this one.
In 1993, flights in and out came at roughly two day intervals to key destinations (read: escapes) and we were told that the local economy demanded it. And, having been warned by our travel agent, we had no intention of spending any more time there than was humanly necessary. Our leisurely peek at the Falls completed, we hustled back to our hotel to await auto transport out on the next day. Stay with me here; there is a point to the story.
It's about 300 miles to Lusaka from Victoria Falls; that is, once you escape the throngs of humanity assaulting you at the border checkpoint. Safely in the car, departure graft paid, finally, we set off in our modest little van with our driver and his friend (whose actual purpose we never really figured out). The road soon turned to gravel, then dirt and then; a full scale construction project. Something the current U.S. Administration would probably deem "shovel ready." It certainly was. This did not prevent our friends from revving it up to 105 KPH at odd intervals. The pounding and the dust were relentless. You had to choose between the oppressive heat, and an open window that came with a good meal of African dust.
The entire trip took more than ten hours, complete with a black market exchange of currency along the way (so that we could purchase warm soft drinks) and of course, there was the collision with the chicken who, sadly, "crossed the road" to get to the other side, at precisely the wrong moment. Our driver screeched to an abrupt halt to retrieve the evening meal and took it into the vehicle. My wife gave them $10 to put in the trunk. She's typically in charge of all logistics in Africa. In this case, it was money well spent. But, I'm veering off-point again.
Intended to be a dual carriage, divided super highway, the project was mired in red tape, bad planning and just about every crooked thing that can and does happen on the dark Continent. Mercifully and finally just outside of Lusaka, on the escarpment to the right of the vehicle, it all finally came into clear focus. The billboard proclaimed proudly, "This road has been paid for, and is made possible through the benevolence of the people of the United States of America." I couldn't possibly make this up. And, upon reading the text for the third time, I was steaming.
The Lodge in Lusaka was heaven. That said; I think a "no-tell" motel would've been heaven at that point, but this place was special. Once checked in, I spent a good half hour rinsing off all the dust with gobs of hot water and then wandered down to the bar to wash the dust out of something else. The host greeted me warmly, poured me a cold one, and made the mistake of asking me how our trip had gone.
I immediately gave him my unvarnished opinion. He just shook his head and replied, "You Americans just don't know how to do 'foreign aid,' do you?" I stewed, but for once in my life, said nothing. He then brought out some appetizers and proceeded to tell me why. It was a long story – we poured another glass of wine.
The U.S. funding for the project, he said, ran into the tens of millions of dollars. It was, after all, a four lane highway stretching more than 300 miles across the African plain. And, the money came with no strings attached. The Zambians then promptly awarded the construction contract to others (a country that shall remain nameless in the interests of good taste), and after hemming and hawing for a bit, they began playing in the dirt. I honestly don't know how long they had been at it before we got there or if it has ever been finished, but it was, without a doubt, the quintessential definition of the proverbial train wreck.
The locals even had a slang word for the contractor which became common lexicon (read: profanity) in the region, closely approximating anything which wasn't quite right. I think you know what I'm talking about. Circling back to the U.S. Embassy, they apparently got tired of not getting credit for having sponsored the project. Hence; the billboard. I told my wife later, "Heck, I think I would've just kept quiet about it."
It didn't have to be that way, our host explained further. Another project, this one sponsored by the Japanese government, had been an overwhelming success. It involved drilling wells for the small hamlets that dotted the countryside in this sometimes water-parched country.
The Japanese arrived in country with a full complement of their people, some very expensive mobile drilling equipment, and simply set to work. And in no time at all, traveling town to town, they had drilled myriad wells and literally changed the lives of thousands of people. No longer did local residents have to walk twenty miles to find water, or worse, wait for the truck to arrive for a handout. But, no good deed goes unpunished.
Local Chieftains wanted a piece of the action and besides, the well folks were making them look bad. They demanded a fee from the well drillers. The Japanese government got wind of it and said "no." The local leaders in turn barred them from going any further with the good will. The Japanese then simply smiled, donated the equipment (no small loss), got on the next plane and went home. The local Chieftains? They had broken the drill within two weeks. It never worked again. All of which brings us back full circle to our LNG grant down in Panama.
Fast Forward: Getting it Right
On Monday, I spoke with USTDA's Keith Eischeid and his Director of Congressional and Public Affairs, Thomas Hardy. They explained the 'ins' and 'outs' of the grant, why it was a good thing, and beyond that, the protections built into the system to ensure that the money does the maximum amount of good, to the ultimate benefit of the U.S. taxpayer.
In a nutshell, the USTDA-funded feasibility study will help the ACP set strategic priorities and plan projects related to LNG infrastructure and natural gas utilization at the Panama Canal. The LNG terminal is anticipated to support the implementation of maritime- and energy-related projects that will accommodate increased shipping traffic through the expanded Canal. At some point, that's expected to include LNG emanating from myriad U.S. ports. And, here's the good part: the money has to be spent on a U.S.-based company – who will win the bid through a competitive process.
The opportunity to conduct the USTDA-funded feasibility study will be competed through Federal Business Opportunities (FBO). A link to the FBO announcement will be posted to USTDA's website at www.ustda.gov. Interested U.S. firms can submit proposals according the instructions in the FBO announcement.
The U.S. Trade and Development Agency helps companies create U.S. jobs through the export of U.S. goods and services for priority development projects in emerging economies. USTDA links U.S. businesses to export opportunities by funding project planning activities, pilot projects, and reverse trade missions while creating sustainable infrastructure and economic growth in partner countries. And, this project – unlike (for example) the wholesale export of U.S. dollars to build a road somewhere else with no guarantee of any of the money benefiting the U.S. economy – makes perfect sense. Bravo Zulu. – MarPro.
* * *
Joseph Keefe is the lead commentator of MaritimeProfessional.com. Additionally, he is Editor of both Maritime Professional and MarineNews print magazines. He can be reached at jkeefe@maritimeprofessional.com or at Keefe@marinelink.com. MaritimeProfessional.com is the largest business networking site devoted to the marine industry. Each day thousands of industry professionals around the world log on to network, connect, and communicate.