Civil engineers update their report card on ports
It's a pretty woeful score, but better than almost all other sectors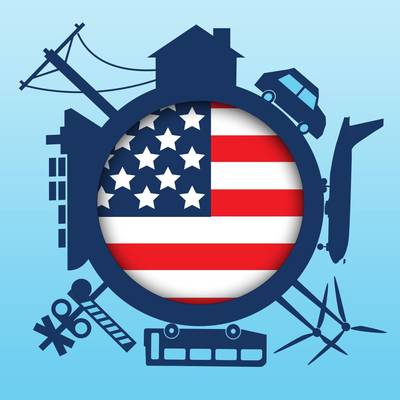 In what is essentially an update of a 2012 report, The American Society of Civil Engineers has awarded a C grade to the nation's seaports and their efforts to keep up with essential maintenance and improvement.
Much of the report I covered in a blog on September 29 last year and the only really important addition is the C grade (no grade was awarded in 2012.) That's pretty poor but better than the overall score of D+ for all transport and communications infrastructure. Aviation gets a D, bridges C+, inland waterways D- (Joseph Keefe and others have pointed the many deficiencies there), rail C+ and roads D. One could quibble about rail doing better when the average speed on long distance hauls has not increased for years and there is no prospect of super-fast freight trains ( as in Europe and Asia) being introduced. At least some ports have put in more facilities and deepened main channel drafts for bigger container vessels.
Also, one assertion in the report is open to debate. "The US has more than 300 commercial marine ports, through which pass 2.3 billion short tons of cargo a year," says the report.  "Trade volume for marine ports is expected to double by 2021, and double again shortly after 2030."
The crucial point here is the type of cargo. Exports are clearly going to consist of  raw materials,  agriculture and breakbulk products. Pure containerized cargo will flatten out as a percentage of the total and ports will have to consider more of the less sexy bulk products. California (whose ports get a B-, second only to solid waste management for the state as a whole) will have to grapple with this reality, bearing in mind that more goods will become containerized. That will be a tough course to sail because of the militant opposition from community and eco-activist groups.
What's more, it will probably take at least 10 years for a new project from time of announcement to operation, which operators and investors are unwilling to undertake. These projects will move north to Prince Rupert and south to Mexico, so California  will see its share of trade fall.
An equally telling statistic in the report is that 51 percent of the space in container yards in 2010 was being used, which means there is plenty of room for other ports to take California's business. Indications are that the percentage use has probably edged up a couple of points in the last three years.