One Word: Hybrid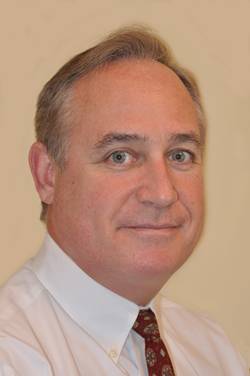 Every trade event has a central theme. Often, it isn't an official edict, but rather, the sometimes coincidental gathering momentum of a particular trend, disruptive technology or the advent of something special. That was the case last week at the International Workboat Show in New Orleans. And, without a doubt, that focus was 'hybrid.'
There's a Great future in … Hybrid
The iconic 1967 film, The Graduate, has a lot of famous scenes, some of which weren't necessarily intended for family viewing. That said; one particular quote resonates strongly, especially when I think about the myriad discussions and interviews that I participated in, last week, in the 'Big Easy.'
Perhaps the most memorable scene in the film begins with Mr. McGuire telling our young graduate, Ben Braddock, played by Dustin Hoffman, "I just want to say one word to you. Just one word: plastics." Mr. McGuire then goes on to say that there's a great future in plastics. He adds, "Think about it. Will you think about it?" Young Braddock promises that he will. On the other hand, and by midday on Thursday at last week's annual trade event, one word seemingly kept coming up, no matter who I talked to. Here's a hint: it wasn't 'plastics.'
Tier 4, Tier Beaters and … hybrid
As a matter of full disclosure, I'd be the first person to tell you that when it comes to propulsion stories and engine editorial in general, I generally need adult supervision as I'm grinding away on the keyboard. Beyond that admission, I also admit to not really understanding the logic behind so-called tier beater arrangements presumably intended to sidestep the now required EPA Tier 4 mandates. Until last week, that is.
It was a while back that I asked my good friend (and favorite propulsion writer, Massachusetts Maritime Academy graduate and engineering SME) Bob Kunkel what was up with the whole 'tier beater' trend ongoing in the world of marine propulsion. Probably well aware he was speaking to a deckie and not an engineer, he replied simply, "It's just good design." Now, if Bob says it, I believe it. And, that settles it. But, that didn't mean I really understood it.
I talked to a great number of people during the show, many from engine OEM's, shipyards, designers and, of course, equipment integrators. That dialogue has convinced me that, like nothing else happening on the collective waterfront today, the move towards hybrid propulsion arrangements – of one type or another – has gathered enough momentum that it simply can't be stopped. There are a lot of reasons for that reality, and there were a lot of smart people at the trade event to show me how, why, and when (now) it is coming.
For example, a visit with Ed Schwarz at the ABB booth on Thursday brought the hybrid concept into full focus – at least for this deckie – like never before. As we sat down for our scheduled appointment, I asked him the same (annoying) question I usually ask of other propulsion SME's: "What's the point of having the EPA Tier 4 rules if everyone seems to obviate it by installing smaller engines so as to escape the lower limit horsepower requirements that the rule entails?" And, as Schwarz (patiently) went through the explanation, point by point, the 'light' finally went on in my head.
It turns out that when it comes to the so-called 'hybrid wave,' there are a lot of options out there. And he said, "Hybrid means different things to different people." Beyond the obvious attraction of installing ever smaller equipment, the price of these system integrations continues to come down. These systems might take the form of an all electric passenger vessel, a diesel electric workboat, or a half dozen other iterations. And, leaving aside the environmental aspects of the hybrid choice, the impact of going 'hybrid' can reduce your fuel bills by as much as 30%. But, that's only the beginning.
As operators increasingly turn to the hybrid option as they contemplate repowers or newbuildings, they do so for many reasons. For example, it turns out that running those higher horsepower tier 4 engines at slower speeds than what the OEM originally intended isn't necessarily a good idea. Nor is it good for the engines. Just looking beyond the workboat sector to blue water shipping where those large post-Panamax boxships have been lurching their way across the ocean on those 'slow-steaming' voyages is evidence enough to reinforce that point.
In contrast, a hybrid propelled boat, employing three smaller engines as opposed to two larger Tier 4 models, can efficiently loiter or proceed in transit using just one engine at its ideal speed settings, using less fuel, emitting less emissions and at the same time, effectively lengthening the time between the dreaded maintenance intervals. And, these workboats can employ any one of those three (or more) engines in planned sequence, effectively reducing operating hours on all of them by as much as 50 percent. Of course, when that 'hour of power' arrives, the properly designed hybrid workboat can also use all three for that quick towing assignment or ship assist shift.
In the end analysis, it's about total lifecycle costs, lower fuel consumption, increased (longer) maintenance intervals, reduced operating hours on installed engines and a markedly smarter way to operate your fleet. In many cases, I'm told, the environmental signature of these hybrid solutions is greener than their Tier 4 cousins. No, I don't have those numbers in front of me, but if true, isn't that what we're all aiming for in the first place?
Hybrid: today and tomorrow
Not everyone is sold on the hybrid concept. And that doesn't necessarily mean, for their particular operation, that they are wrong. But, I was told by more than one engine OEM and/or system integrator that the possibility of hybrid propulsion systems, when it comes up with potential buyers, no longer is met with that now familiar skepticism and reluctance to try new technologies that the collective waterfront has become famous for. Instead, operators are seeking out the technology to see if it can be the panacea for the emerging environmental regulations, clean air mandates, and the rising cost of low sulphur fuels. Indeed, 2019, when it comes to marine propulsion – especially for workboats – looks to be the year of 'hybrid.'
As a disclaimer, I won't attribute any of the foregoing gems of wisdom to any of the subject matter experts that I spoke to at the show. It wouldn't be fair to blame them for my mistakes. And, I'm guessing I probably got at least one small thing wrong within my narrative. I told you; I'm a deckie. And, I foolishly wrote this missive without adult supervision. That's the problem with technology, calculus, differential equations, and, of course, hybrid propulsion: one little mistake gets you into a lot of hot water.
Nevertheless, and circling back to where we began, I am of the firm belief that every trade event has its own unique buzz word, trend or theme. Looking back to September's SMM Trade show in Hamburg, for example, the buzz most certainly circulated around the advent of some amazing technology. Similarly, this year's Workboat Show seemed to revolve around the arrival of a raft of different hybrid marine propulsion options, and what each promises for tomorrow.
In that infamous exchange from The Graduate, Dustin Hoffman's character promises to at least think about the possibility of plastics. But, you get the impression that he has no such intention. What about you? Today, far away from the make-believe world of Hollywood movies, there's just one word: hybrid. Will you think about it? – MLPro.
* * *
Joseph Keefe is a 1980 (Deck) graduate of the Massachusetts Maritime Academy and lead commentator of MaritimeProfessional.com. Additionally, he is Editor of both Maritime Logistics Professional and MarineNews magazines. He can be reached at [email protected] or at [email protected] MaritimeProfessional.com is the largest business networking site devoted to the marine industry. Each day thousands of industry professionals around the world log on to network, connect, and communicate.