Part 2 of: Establishing an On-Line Trainer Community for Your Maritime Organization
This is part 2 of a post which discusses the use of a private, online trainer community for the trainers in your maritime organization. Over the last year or so I have been involved in helping create one for the British Columbia Ferry Services and I believe it is one of the easiest and most effective ways to improve training outcomes and standardization in your company.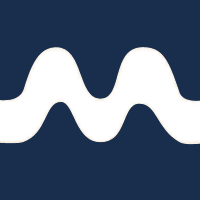 Blog Notifications: For the latest maritime training articles, visit our company blog here. You can receive notifications of new articles on our company blog by following the blog.
Part 2 of 3: Establishing an On-Line Trainer Community for Your Maritime Organization
---
Introduction
In my last blog post I introduced the idea of using a "Private Professional Network" (or PPC for short) within your organization to create a community for your trainers. Over the last year or so I have been involved in helping create one for the British Columbia Ferry Services Inc - one of the largest ferry systems in the world. In this blog, I continue that thread by talking a bit about how to set one up and get it off the ground.
As a quick reminder, a PPC is an online site for communication and information exchange that only certain people have access to. Here, we are speaking about a community set up by your company specifically for your trainers and training administrators. The functionality of a PPC is similar to sites such as Facebook or LinkedIn, but includes additional functionality geared toward its primary focus which is professional communication, the sharing of ideas and the mentorship of new trainers. PPCs support user profiles, groups and discussion areas. They also should support a library area for the organization and sharing of documents.
The benefits of a PPC accrue to both your trainers and your organization as a whole. They include:
The ability to share best practices organization-wide which otherwise would benefit only a small portion of your organization.

Standardization of teaching and operational practices within your organization.

Mentorship for new trainers who are otherwise more or less "alone".

The codification and preservation of valuable corporate knowledge which would otherwise be lost.

The ability to target communication to precisely those who need to know, making the communication more effective and more likely to be read.

Trainer empowerment - giving your trainers a hand in, and a stake in the development of the training process and standards in your organization.
Creating a Private Professional Network
Even at the outset, three things need to be considered here:
Software Choice & Setup

Initial configuration of your PPC

Nurturing the community on you PPC
A full discussion of these items is beyond the scope of this one blog. However, I will provide an introduction to each here, and discuss each more fully in the future.
Software Choice & Setup
First, let's look at choosing and setting up the software for your PPC. In terms of which software to use, there are many choices. Some are free, or near free, and others cost money. Most are not overly expensive. On the one hand you want to make this choice wisely because it is difficult to change your selection once the community gets started. On the other hand, there are few truly bad choices, so there is no need to spend months making a decision.
In an act of blatant self-promotion here I will briefly mention one system that can be used, and is being used at BC Ferries for the trainer community. It is a system I am involved with and which we use as part of Marine Learning Systems. The software itself is called "AssociCom" because it was written for professional associations. It comes as part of MarineLMS (www.marinels.com), or can be licensed by itself for a very small fee at www.AssociCom.com. In order to not over-promote, I'll not talk about that system anymore, but leave it to you to try out if you are so inclined.
In general, whatever you choose, I suggest the following:
Use a cloud-based (or "Software as a Service" - Saas) system where the software is hosted and maintained for you. This way, there is no software to install and upgrade, servers to purchase or configure, and you will find the cost for SaaS software pretty low in general. Most modern s

olutions are cloud-based.

Make sure the software is aimed at professional interactions instead of "social" interactions. There are differences that will initially appear subtle, but become more apparent and problematic as your professional community grows. Therefore, systems like "Ning", which are fairly popular for private social communities do not necessarily make good choices here.
Do a bit of searching and see what resonates with you - but be sure to check out some of AssociCom's competitors (which, honestly, are all good systems) such as "MemberFuse", "Higher Logic" and "GoLightly". All three of these systems easily meet the criteria I mentioned above. There are others as well.
Once you have made your choice, assuming it is a SaaS choice (as all of the above are), the software installation process is done for you. You license the software and your vendor will set it up for you. You are now ready to configure your PPC.
Initial Configuration of your PPC.
The goal here is to create the initial organization of your PPC to ensure that it encourages interaction, is well organized, and makes communication easy. I will mention three particularly important items below. There are others, but these require special attention.
1) Set Up Your Groups
First, create some groups. You will likely want some or all of the following groups:
A group for all of your trainers.

A group for each category of trainer if you have more than one category (for example, groups for deck department trainers, catering trainers, engineering trainers, etc)

A group for each vessel, each route, each terminal, etc.

A group for training administrators and executives. You may wish to make this a pr

ivate group if you would like conversations there to be private to the members of that group.

A group for community feedback as an area to discuss the community itself, how it is run, etc.

Other special interest groups.
Trainers should then be required to join each group that pertains to them. For example, a particular trainer might join the "All trainers" group, the engineering trainers group, and one group for each vessel he or she is qualified to train on.
The intent here is that the trainer is now easily able to interact with, and stay up to date with, all other trainers who share common professional interests. They can share ideas, documents and best practices within the group the information best applies to. In addition, the company executive are now able to communicate information such as policy changes or other notices directly with the trainers affected by visiting the appropriate group and messaging all members. This is very powerful.
Finally, I also suggest that you allow trainers to create their own groups. This is a natural way to allow the community to evolve according to the needs of the trainers.
2) Set Up Your Library Area
The library is a permanent location for housing "corporate knowledge", however created. This can mean anything: links to useful websites, corporate training policies, statements of best practice, periodic notices for later reference, etc.
Assuming the software you've chosen allows it, I recommend that you initially segregate your library into two main areas.
The first area is for "official" company documents - ones placed there by the company executive or training administrators. Use the settings on your PPC software to prevent anyone other than yourself (and other administrators) from placing documents there. Inside that area of the library, feel free to organize library topics according to the kinds of items you expect to place there. For example, policies may

go in

one area. Another area might be created for "Training Practice Materials", etc. You know what you produce, so you will know what to put there. I find that some new PPC site administrators tend to over categorize the library initially. I suggest that you err on the side of too few categories initially and create more as you see the need for them

The second area is for trainer-contributed documents. Configure the software to allow any trainer to place an item in this section of the library. You can sub-categorize this area of the library to some extent. This will encourage trainers to contribute documents. For example, you might make a "Seamanship" section or a "Training Pointers" section. But as before, don't initially over-categorize. It will become obvious over time which categories are required and those can be created by you or by the trainers themselves if you allow it.

If your PPC software allows is, remember that documents or links which pertain specifically to a group you've created (for example, a document pertaining to a particular vessel) can be placed in the library of the appropriate group itself. Otherwise, you may wish to create library areas which mirror the groups you've created so there will be a natural place to house documents meaningful to each group.
3) Set Up Your Homepage
Some of the available PPC software will allow you to place information and links on your PPC homepage. Don't ignore this opportunity. It is the first page seen by the trainers as they come to the community and it needs to set the tone for the use of the PPC.
Here you will want to include a welcome message which lets the trainers know what the community is for, how it will be used, and what is expected of them in terms of interaction and contribution. It is also a very good idea to add some links from the homepage directly to some of the most prominent groups - such as the "all trainers" group and the feedback group, as well as a link to the area containing the vessel groups, etc. The goal here is to make site navigation simple, especially for new users. What may seem obvious to you as a person fairly intimate with navigation within the PPC may not be obvious to a site newcomer.
Nurturing the community on your PPC
There are other settings you will need to make, but the above are the more critical ones. The next issue is how to ensure that your community gets "off the ground" and becomes a vibrant place for learning and the exchange of ideas and information. This is arguably the most important (and in my experience always the most ignored) step in establishing a professional community. Without paying close attention to this step, there is a good chance the PPC will be largely ignored by most members. But if you do pay attention to this step, there is a very good chance your trainers will come to regard this community as their most important professional resource. However, despite only touching the surface of setup items here, my blog has already gotten too long. Therefore I will save the topic of bootstrapping your community for "part three" of this blog post.
Please click the link below to follow my blog if you would like to be notified when part three comes out. But in the meantime, let's discuss it. If you have experienced using a PPC, please let us know how it has worked out. If you are considering it, let us know. In either case, we can all learn.
# # #
Let me write about your story so we can all learn from it! Is your organization leading the way in job and familiarization training? I'd like to write about it. Or, do you have an example of a poor familiarization experience or practice that we can all take lessons from? I would like to write about that too (without naming you or your company, in this case). Contact me by email at [email protected] You have a familiarization tale to tell. You can benefit everyone by sharing it.
About The Author:
Murray Goldberg is the founder and President of Marine Learning Systems (www.marinels.com), the creator of MarineLMS - the first learning management system specifically for maritime industry training. Murray began research in eLearning in 1995 as a faculty member of Computer Science at the University of British Columbia. He went on to create WebCT, the world's first commercially successful LMS for higher education; serving 14 million student in 80 countries. Now, in Marine Learning systems, Murray is hoping to play a part in advancing the art and science of learning in the maritime industry.
Blog Notifications: For the latest maritime training articles, visit our company blog here. You can receive notifications of new articles on our company blog by following the blog.