Bits & Pieces from the Cheap Seats
Something for Everyone; laughter, tears & a shake of the head.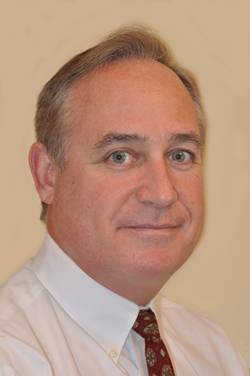 U.S. DOT Asks for $300 Billion – for roads & rail
This week, President Obama said that he would call on Congress to appropriate as much as $300 billion for repairs and upgrades to the nation's aging roads and railways. Conspicuously absent from that discussion was any mention of ports and inland waterways. On the latter front, there are any number of initiatives underway, notably the long overdue WRRDA bill that maritime stakeholders hope will be pushed through in the near future. It wasn't too long ago, you may remember (apparently the current administration does not) that we had our much-ballyhooed National Maritime Symposium, intended to push forward a real national maritime strategy. That effort will take money, too.
DOT Secretary Anthony Foxx warns of the "transportation cliff" coming late this summer when the Highway Trust Fund, which finances federal highway and transit projects, is predicted to run out of money. One way to solve that problem is to raise the gasoline tax that funds all of it. But, that's merely a temporary band aid. The irony of the situation is that motorists and consumers and over-the-road transportation companies have for decades been exhorted, by the government and environmentalists alike, to reduce their energy consumption and green their environmental footprints. Well, they've done just that. Along the way, they are driving fewer miles than we as a nation have done in decades and as a result, the gas tax isn't bring in enough revenue. What's a mother to do?
The real solution lies in moving the freight off the highways to the maximum extent possible and onto the nation's waterways. But, we can't do that because there isn't enough money for that effort, either. Heavy trucks take their toll on the nation's roads, and if there were less of them on the highways, traffic congestion would ease, the roads would need repairs less often, we'd have cleaner air and a far more efficient intermodal transportation system. The key word in all of that is intermodal. And until Washington understands that the maritime mode is part of the equation and not just a neat buzz word we give lip service to every three or four years, we are doomed to endure substandard infrastructure – on the roads and in the water.
Anybody know when the next National Maritime Symposium will take place? I hear the sandwiches were pretty good.   
Rubbing Salt in the Wound
Like everyone else, I've watched the latest assault on the Jones Act with great interest. In case you just got back from a Caribbean vacation (and I hate you for it, if you did), let me bring you up to speed. The state of New Jersey ran out of road salt during this, one of the worst winters in memory. Seems like we had some right here in America, but the Garden State didn't want to pay Jones Act rates to get it down into position for deployment. They accordingly applied for a waiver from Marad, who promptly denied it. And, the blame game was on. In the end, the salt got transported to New Jersey – on an American bottom, and I guess the roads are safe there once again.
In this case, it was poor planning on the part of the state of New Jersey that got them into a pickle; not the Jones Act. If the good folks from New Jersey have anyone to be mad at, they should look internally at their elected officials. To that end, Jones Act advocates and stakeholders everywhere rose up and let their voices be heard. From Tom Allegretti (chairman of the American Maritime Partnership and the AWO) to U.S. Senator Menendez (D – NJ) and a dozen more like them, the outrage became clear and at least on this one occasion, we as an industry did a pretty good job of holding the line against, in this instance, an unwarranted use of the waiver rules. Even Marad did their job.
But, the situation also got me to thinking about the Jones Act in a macro sense, as well. When I look around at the Jones Act players and stakeholders, there are plenty that hold fast and true to all of the tenets of the concept of coastwise shipping and cabotage. But not everyone. Some think it is okay to perform repairs and alteration work overseas on their "Jones Act" tonnage. And, that, according to the Coast Guard, is perfectly legal. It seems to me that these operators want it both ways. Indeed, they can. By the same token, they shouldn't be surprised when cargo interests and shippers want the same thing. Food for thought.
As for the federal government, if someone at the U.S. Department of Transportation or the Maritime Administration is looking to me for a pat on the back, they'll need to look elsewhere. Denying a Jones Act waiver in this case doesn't get them a pass, especially for those who work for the same administration which has collectively issued more Jones Act waivers in the past five years than were granted in the previous thirty or forty years combined. Someone call me on that, if I've got it wrong. This is the same crew who gives out grant money for ship work that will likely take place overseas, and has responsibility for supervising a 60-ship maritime security fleet of U.S. flag, but foreign built hulls. That they purport themselves to be the nation's "maritime cheerleaders" is preposterous.
This week was a good one for Jones Act advocates.  I believe in the Jones Act. It has its place, value and has demonstrated time and time again, its utility to the country that fosters this kind of cabotage law. I'm also mindful that its application in practice is uneven – from both sides of the equation. A little like your 'krazy Uncle Harry' who disrupts the family reunion every summer. That's the take-away that we should all be looking at, long after the spring thaw and April rains wash the road salt away.
ADM Papp Steps Down in May
In my first one-on-one interview with U.S. Coast Guard Commandant ADM Bob Papp more than three years ago, he made it clear to me that if I was looking for fireworks and earthshaking changes in the nation's fifth uniformed and military service, then I had come to the wrong office. Instead, he promised a steady hand, a sincere effort to bring to fruition the myriad efforts of those who had come before him, and to improve the lives of every Coast Guard team member. On May 30, he will step down as he hands the baton to his successor in the Change of Command ceremony in Washington. From my perspective, I think he will be missed.
Like Tom Collins who succeeded the charismatic Jim Loy, Papp also had the unenviable task of following a tough act. Thad Allen, perhaps the most well-known Commandant in the history of the Coast Guard, also earned that reputation through superb leadership in any number of crises during his term as commandant, and the time leading up to it. Certainly, he left the Coast Guard a better organization than he found it. The mainstream media eventually dubbed him 'the Rock Star Commandant' and for a time, he was. In his own quiet way, Papp was every bit as impressive.
Like every Commandant that came before him and all that will follow, Papp will leave unfinished business at Coast Guard headquarters. Inland marine stakeholders, for example, probably won't see the long anticipated subchapter "M" towboat rules enacted before the end of May, but that won't be Papp's fault, either. A lumbering and excruciatingly slow regulatory review process in Washington is largely to blame. We can only hope that four years from now, we're still not waiting for that important rulemaking to get the final "okay."
Anyone who has gone to sea for any length of time knows that sometimes, it's just a one degree change of course or perhaps a minor easing of the throttle that produces the best, but often not the most dramatic results for the ship. I think that's an excellent metaphor for Admiral Bob Papp's tenure as Commandant and his accomplishments. I, for one, wish him well as he moves on to wherever life brings him next.     
Ghost Ships, Marad and the GAO
Finally, in case you missed it, GAO Report GAO-14-233 says that the Maritime Administration Ship Disposal Program Needs Improved Communication and an Updated Strategic Plan. According to my sources, that's just two of many deficiencies in this agency's failures in running the program. The laundry list is long and it is alarming. But that's a story for another day. Stay tuned. - MarPro
* * *
Joseph Keefe is the lead commentator of MaritimeProfessional.com. Additionally, he is Editor of both Maritime Professional and MarineNews print magazines. He can be reached at jkeefe@maritimeprofessional.com or at Keefe@marinelink.com. MaritimeProfessional.com is the largest business networking site devoted to the marine industry. Each day thousands of industry professionals around the world log on to network, connect, and communicate.