SOVIET SUPERYACHTS IN THE SNOW
THAT'S NOT SPAM, THAT'S PR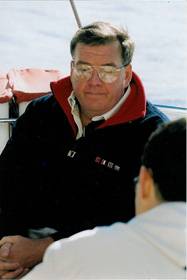 Not much gets past my Rottweiler Spam Filter. 
That's why I ask people whom I happen to meet casually to put something distinctive in the subject line of the first email they send me so I can grab it from the jaws:
"Train Engineer - Milan to Roma – Rode Your Steam Train Last Saturday"
"Sushi Last Week At Matsuri London"
"Breakfast at the Hyatt in Mumbai"
But no matter how many times I classify the sender as "SAFE", messages from the NRA (National Rifle Association) somehow always have to be rescued. 
Conversely, once in a while my faithful spam filter seems to unaccountably show mercy (sorry for the split infinitive, but if it's good enough for Captain James T Kirk in the REAL Star Trek).
That's what I thought had happened when the other day I discovered a press release safely in my in box entitled "
Island Global Yachting to operate marina being built in Russia
."
Superyacht marinas seem to be springing up all over the world – but Russia?
With images of ice encrusted toys aboard snow-covered superyachts, nestled among rusting decommissioned nuclear Submarines that glow in the dark
, I clicked on the link for what turned out to be a geography lesson.
First I was amazed to read that IGY (Island Global Yachting
www.
igymarina
s.com
) in fact has become involved in a new Russian superyacht marina, but not in some decidedly un-tropical place like Murmansk or Vladivostok but in a place called Sochi.     
That faithful fount of knowledge on all things, Wikipedia, soon provided enlightenment:


Note that "Greater Sochi claims to be the longest city in Europe" – what better place to berth the superyacht which you claim is longer than your business rival.

An of course the Black Sea was the former Soviet Riviera.

Run by a prominent New York City real estate and former sailing superyacht owner, Andrew Farkas, IGY indeed specialises in full service marinas for superyachts all over the world. The company's original idea was to set an international standard of superyacht service, ironically just like McDonalds or – perish the thought, Holiday Inn - where superyacht owners could feel predictably comfortable. 

According to the press release, the actual design in Russia is by IGY's strategic partner in the CIS countries, AstraMarinas Company
www.astraholding.com
.

Near, or in Sochi's commercial port, the new marina is supposed to have at least 600 "slips" (an American term of course for "berths") including some for "the very largest mega-yachts" with restaurants (from which the unwashed can ogle at the superyachts). 

Sochi's Russian superyacht marina is scheduled for delivery in 2014.

In the recently departed superyacht boom times Russians had been a huge segment of the market.  No longer - by many reports, Russian superyacht buyers are still "standing on the pier," if you will.

But apparently, IGY's president, Charles H.F. Garner, is bullish,
"The Sochi marina by the Olympic Village is destined to become one of world's premier nautical lifestyle destinations."

But then, it's a long way to 2014 and although the passage up the
Dardanelles
and through the Bosphorus is interesting and a most beautiful one at night, it's also a long voyage up from the Med at 14 knots.

And for Russians with money to burn, also painfully close to Russian tax inspectors.

We'll see.

-end-