More than bananas and rum
World Bank to get involved in Jamaica transshipment hub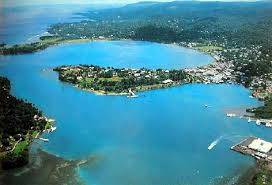 And there you go. Those critics who claim the World Bank steers clear of maritime investment should note that the bank is looking at Kingston, Jamaica. Details are vague so far, but the government wants to expand the port into the major Caribbean port of call to take advantage of the expanded Panama Canal. Containers, breakbulk, oil and other liquids are being looked at.
The World Bank representative in the country calls the project "transformational"
The Caribbean island says in a press release: "The initiative, spearheaded by the Jamaica Ministry of Industry, Investment and Commerce, would transform Jamaica into a global supply and logistics hub to rank alongside Singapore, Dubai and Rotterdam." The hub will be an important feeder for 800 million people, says the government, primarily the US and Brazil.
Anthony Hylton, Minister of Industry, Investment and Commerce, reckons
"I recently returned with a delegation from Asia as part of advancing the logistics hub initiative and the results reaffirmed the soundness of the initiative, and further clarified the opportunity and the tasks that are before us." An overall plan is scheduled to be presented by June 30.
Much of the talk is hyperbole and analysts are divided on the chances of success, particularly for feeding to the US. Freeport, Bahamas is still seen as the best prospect but another contender has come up, Cuba. Opinion is unanimous that if political ties with the US are restored, there will be a huge rush of investment and it will be a case of when Cuba becomes the main supply point.
In an online discussion group recently, Franc Pigne, a port property consultant in Florida, said: "Cuba has a number of existing (e.g. Mariel) and potential very deep water port locations, cheap labor, proximity and strategic location to both the US and along the trade routes to not only be a major contender but almost neutralize the likes of Freeport, Jamaica and the Dominican Republic and to a great extent Panama as a transshipment hub (but not completely)."