WHERE MIGHT ALL THE SUPERYACHT BUYERS HAVE GONE
...AND A NICE SURPRISE IN CANNES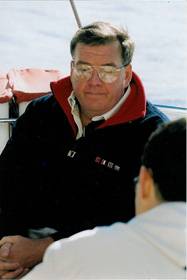 BOSTON CONSULTING SAYS LOOK EAST
You're not in the superyacht industry very long before you start noticing all the hyperbole –newest, most luxurious, most whatever and of course biggest, which usually translates into longest (LOA, curiously I've never noticed anyone in the business mentioning "Length Between Perpendiculars" but then I'm probably hanging out with a bad crowd again) and lately, as longest gets harder and harder to beat, "greenest" is a trend to watch.
But inevitably, all this gets down to "richest", as in, "Surely you can that see I am one of the richest, because I can afford a boat like this."
To keep up those appearances, the yacht should not be allowed to stray too far from shore where she will be disappointingly out of sight of wealthy business competitors in the superyacht sweepstakes as well as the envious gazes of the great unwashed. That in turn means berthing fees which are priced by length. And of course she must be kept in an absolutely perfect state which means cleaning interior spaces with Q-tips –no, I'm not kidding. And superyacht refits are more frequent than in commercial ships.
It doesn't take an MBA to figure out that all this costs money, up to 20% of the value of the yacht each year.
From a marketing perspective, it's generally accepted that globally there are 90,000 to 100,000 people who can afford to buy, feed and water a superyacht and all of her toys (Jet Ski's, helicopters and submarines - yes).
So if you're doing the marketing plan for a business that's targeting the superyacht industry, you need to know where all those "richest" are.
As of yesterday, it doesn't seem to be in the US anymore.
If all those melting ice packs weren't enough, according to the Boston Consulting Group
www.

bcg

.com
the financial crisis has altered the global map of the world's wealthiest people with
Europe now in the lead over North America
.
Observing that
that while global wealth fell over 11% in 2008, North America saw the biggest decline in wealth, falling by almost 22% and much of that was attributed wealth held by Americans in equities.  Total wealth in Europe apparently fell only 5.8%.
BCG says that the number of "millionaire households" worldwide fell by 17.8% to nine million last year (still a yacht buyer or two in there) and those households worth more than $5m saw the old balance sheet drop by 21.5%.
Again, the important bit for superyacht marketing types is where they are now.
Remember, most superyachts had been owned by Americans, one way or the other, and most yachts were built in the USA. 
Yacht-building dominance moved to Europe some time ago. 
Maybe those European superyacht builders won't have to be going so far to find customers.  
CAN YOU FEEL THE CHANGE BROTHER?
On that note, in the US yesterday, one year after Lehman Brothers' collapsed, the good news was Federal Reserve Chair Ben Bernanke told the Brookings Institution, "From a technical perspective, the recession is very likely over at this point." 
The bad news is he also seemed to be saying that no one is really going to notice, "...it's still going to feel like a very weak economy for some time."
AND WHILE GAZING INTO THAT SUPERYACHT SUNRISE
For what it's worth, according to Clarkson Research Services

www.crsl.com

, global new ship build orders in August have hit a new monthly record for 2009.
They say that Chinese shipbuilders accounted for 71% of the entire orders in August while South Korean shipbuilders made up 26%.
Rich ship owners make good yacht customers, by the way.
MAYBE NEXT YEAR I'LL HAVE TO GO TO THE CANNES SHOW
Following on my comments just last Monday about her, I was very pleased and a bit surprised to read yesterday that Burger's new 151 foot (46m) Fantail Motor Yacht SYCARA IV in Cannes was awarded "Best Design for Custom Yachts Under 50m" at the 2009 World Yachts Trophies.  
Fascinating.
-end-