What a Long Strange Trip It's Been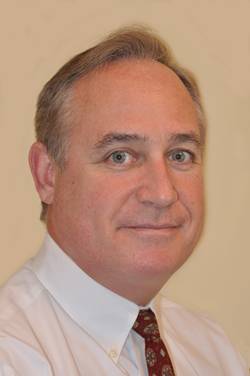 No, not my Gulf Coast journey. I'm talking SubM, of course.
Orange Beach, Alabama: I've never actually been here before, and it is a (long) 40 minute drive south, once you exit I-10. It's worth the visit. Who knew? Some of the most beautiful beaches I've ever seen. I'll definitely be back. But, enough about me.
At the TBS 2019 Conference this week, Pat Folan and his TBS crew have organized a well attended event that centers on the process of obtaining a COI under the new subchapter M rules. A raft of tug and towboat operators – most of them smaller outfits – who have embarked upon the subM journey, traveled to Alabama from all over the country. Also in attendance is the United States Coast Guard. In the middle of my one-week, four-state epic journey across the breadth of the U.S. Gulf Coast, I popped in to catch the best of this event, now in its second year.
The Coast Guard Option: Objects in the Mirrors are Closer than They Look
The conference kicked off with a primer on the so-called 'Coast Guard' option. Presenting this information were three Coast Guard representatives from the local sector, who also fielded a flurry of questions from operators thirsty for a better understanding of the process and its many timelines. For its part, the Coast Guard did not disappoint. And their view of the ongoing journey to compliance for as many as 5,300 previously uninspected vessels (nationwide) begins right at here at USCG Sector Mobile, Alabama. It turns out that subchapter M, even for the Coast Guard, can be a moving target, and a regulatory mission that many of their inspectors are still sifting through, just like the rest of us.
Probably the most telling part of the Coast Guard's presentation involved the disclosure that as many as many as 670 vessels (as well as reoccurring deep draft work) fall under the supervision of this sector (Mobile), including 210 inspected towing vessels. In stark contrast, just four qualified inspectors are available to handle that workload. We asked if it was realistic to expect that those four individuals could possibly handle that volume, especially with the introduction of the subM work to the mix. What followed was a roundabout reply that concluded with advice that encouraged operators (especially those considering the Coast Guard option) to contact and coordinate with their local OCMI's as soon as was possible. "July 20 is just around the corner," said the Coast Guard presenter. It certainly is.
For operators previously operating in an uninspected world, subM brings many adjustments to day-to-day operations. For those smaller, one and two-boat operations that didn't have the financial wherewithal to participate in the AWO's RCP program, the gulf widens. Manning and personnel management is just one of many areas of (new) concern.
Towboat operators accustomed to carrying all sorts of miscellaneous extra personnel to construction, dredging and other such endeavors will now have to account for who and how many are allowed on board, who is not, and provide accommodations for those who are. The days of hot bunking are over. Separately, the geographical coverage for a vessel accustomed to impromptu deviations from rivers over to lakes and then to near ocean service will forever be more closely defined. If it isn't allowed on the COI, you shouldn't be there and if you do go, and there is a casualty, it'll impact not only your punishment but your insurance coverage, as well.
Oh, and depending on where you get permission to roam, that might now require the installation of EPIRBs. And, like their blue water cousins, strict adherence to the Coast Guard minimum rest period rules will be enforced. For an industry deeply invested in the "six on / six off" culture, the balancing act will be an interesting one to watch develop. Likewise, security was discussed as an increasingly important aspect of towboat operations. No longer can an unmanned barge necessarily be left unattended at a terminal – not unless the terminal itself is so certified to provide the level of required security. Coast Guard personnel from Mobile reported this week that this was already becoming an issue.
There are myriad kinks to work out of the system. Reminiscent of the 'venue shopping' that eventually led the Coast Guard to consolidate the 17 Regional Exam Centers (REC) into one central hub of authority in Martinsburg, WV, towboat operators who operate between and straddle multiple Coast Guard sectors can do a little venue shopping of their own. Don't like the answer you get in Mobile? Well, take it up river for another opinion.
For its part, the Coast Guard says that they are aware of the situation and that, "OCMI's have telephones, and they frequently talk to one another." Despite obvious headcount restraints in terms of available local subject matter experts, Coast Guard personnel this week insisted that they will do all in their power to make the bridging process work for those who choose the Coast Guard option. To that end, they were reaching out into the local towing community to ask, "Where are you in the SubM process," and, reminding them of impending deadlines, asking, "How are you going to get there?"
As of November 6, a rundown of Subchapter M progress, IAW with all Coast Guard Districts, shows slow progress towards the finish line, with almost 75% of all operators choosing the TSMS option. By year end 2018, only about 200 COI's had been issued nationwide for an estimated target fleet of 5,300 vessels. Hence, if you are shooting for the Coast Guard option and aiming to beat that July 2019 deadline, but also haven't yet contacted your local OCMI, you're unlikely to make the deadline. What then? Coast Guard Sector Mobile couldn't say what the penalty for that might be – they were standing by for advice from headquarters.
A Look at the TPO Side of the Equation
TBS Founder (Captain) Pat Folan was next up to brief attendees on what they could expect if they went the TPO route. There was something for everyone: good news, bad news, laughter and tears. Getting right to the point, he started off by saying, "The little guy can make it." And, despite TSAC predictions that as much as 30% of operators could drop out because they are unable or perhaps unwilling to meet subM requirements, Folan insists that the trend thus far has been nevertheless encouraging in that regard.
For example, it turns out that more than a few one boat operations were evolving into two boat firms through mergers and acquisitions. The expectation that larger operators would quickly swallow up these entities hasn't yet materialized. For these still tiny enterprises, the TPO's and other firms – like TBS, for example – are there to guide them through the sometimes confusing labyrinth. Folan's folksy presentation, built on decades of on-the-water experience in this wide reaching sector and a lot of common sense, resonated well with his audience.
Folan quickly addressed the news that there was no firm answer to the question of what would happen to those who could not comply by July 20. He advised simply, "Let's not find out." And then, having gotten the full attention of a room primarily consisting of one and two tug operators, he gave them the somber news that a fully compliant quality system can take as many as seven years to implement. That's a tall order for some operators, especially those whose primary business target isn't necessarily marine towing operations, and who also only have until July to get at least part of it done. One member of the audience put it best when he deadpanned (tongue in cheek), "My firm owns and operates two towboats; that's by necessity, not by choice." More than a few heads in the room bobbed in agreement.
The nature of the industry became fully transparent when Folan revealed that his business mix involves an impressive 50 firms, but who also operate just 127 vessels. And that metric is at the heart of the matter when it comes to who might survive, and who will not. The quality of an operator's marine personnel and the rate of turnover in those fleets are both key indicators of whether an operator can make it to the Promised Land.
Folan, of course, also led the gathered towboat operators through the bits and pieces, forms and rules, and the ideal sequence and timeline that might lead to a successful outcome. But, for all that, simple compliance isn't enough. In the pages of MarineNews' January 2019 print edition, for example, Captain Lee Boone, Chief of the U.S. Coast Guard's Office of Investigations & Casualty Analysis, warned readers, "The fear of getting bitten by the U.S. Coast Guard is NOT why you should have a SMS. Fear usually gets you compliance at best, concealment at worst; falling far short of the target for which we all should be aiming … For all its merits, however, we should all keep our eyes open for the pervasive by-product called compliance culture, wherein safety is static, only achieves the minimum, and exists mostly to satisfy regulators; all of which leads to overconfidence in our system, which can be dangerous."
Captain Boone was, in that context, talking about passenger vessel operators. But, he could've been talking about any number of domestic marine sectors. Separately, Folan this week expressed the same sentiments a little bit differently, telling his listeners, "You want a Captain who can run a waterway, but also one who knows how to run a boat." The message from both is clear: compliance, without 'buy-in' from the personnel tasked with making it happen in practice, is arguably as dangerous as no safety system at all.
Success Stories
Folan wound up his Day One remarks by reassuring those in attendance that not only was compliance possible, the smaller mom and Pop operators can and should achieve excellence, as well. To that end, everyone – top to bottom, from the CEO right on down to the newest deckhand – had to be fully invested in the journey. He pointed to Marine Towing of Tampa as one such example. The recipient of the first ever COI under the subchapter M rules, the firm now impressively has all of its four boat fleet in compliance.
For those that follow this lead, it will indeed be a long strange trip. At the same time, the dialogue at this year's TBS Conference showed that anyone can do it. That said; whichever route you do choose, the time to pick up the pace is now. Sure: we don't (yet) know what will happen if you don't. But Captain Pat Folan puts it best when he says, "Let's not find out." I think that's good advice. And, if you made the long journey to Orange Beach and managed to pick up just one gem of wisdom, that's a good one to remember. – MLPro.
* * *
Joseph Keefe is a 1980 (Deck) graduate of the Massachusetts Maritime Academy and lead commentator of MaritimeProfessional.com. Additionally, he is Editor of both Maritime Logistics Professional and MarineNews magazines. He can be reached at jkeefe@maritimeprofessional.com or at Keefe@marinelink.com. MaritimeProfessional.com is the largest business networking site devoted to the marine industry. Each day thousands of industry professionals around the world log on to network, connect, and communicate.