What 2013 should and will bring in
Unfortunately, productivity will be ignored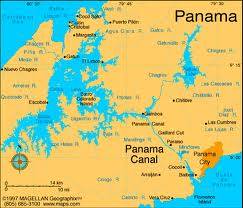 Slow steaming in conjunction with the Panama Canal is likely to become even more significant in maritime planning in 2013. Carriers are already rethinking their designs for newbuilds, with one Southeast Asian yard this month getting an order to reshape bows of a number of vessels for a carrier.
At the same time, the lines will have to start placing their bets on the use they will make of the canal. At long last the canal authorities are acknowledging that the new rate structure will partly be based on the rates for going through the smaller locks.
A juggling act will have to be made between the need to get as much business as possible and making sure enough money is coming in to service the debt on the $6 billion expansion cost. (Industry experts reckon that some costs have still to be revealed and the final bill could be a couple of hundred million higher than generally thought.)
Port business models will come in for scrutiny, with keen attention paid to Virginia and Oakland. This scrutiny will be applied not only to Virginia's selection of a new terminal operator but the reasoning and machinations behind the decision. Other states and port authorities are known to be wanting to change ownership patterns.
Oakland is a straight legal wrangle. If the lawsuit goes nowhere, sighs of relief will; be heard all round but if it steps up a notch there will be serious concern, although lawyers will obviously be delighted.
Canada's continued success will be watched by the US West Coast, but the supposed investigation by the Federal Maritime Commission of unfair traffic stealing will trickle away and be forgotten. Dredging projects, disputes between states sharing shipping channels and rivers plus the need to ramp up exports and commerce generally will take precedence.
One issue that the FMC should investigate but probably won't is the TransPacific Stabilization Agreement. Shippers get more exasperated as each cycle of contract negotiations comes round at the indirect pressure put on them to agree to uniform rates. It's one thing to impose a common policy on bunker fuel prices but verging on the unacceptable for common rates to be applied – particularly when the airlines get by without such an agency.
Another issue that will be ignored but which the industry sees as becoming more critical each year is port/terminal efficiency. The point has now been reached where Los Angeles trumpets as a major breakthrough a change in administrative authority for construction permits from the city to the port.
The industry groans -- and braces for another year of stagnation in productivity.