TWIC: Safe & Sound – or not…
The latest from inside the beltway is anything but comforting and shows far from good fiscal form. Is it the beginning of the end for the massive security program known simply as TWIC?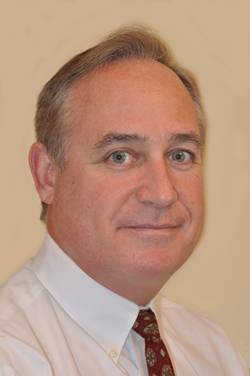 Within the past month, at least two tidbits of news have been released by policy wonks in Washington, neither of which got a whole lot of attention. The first involves the quiet, almost obscure posting (you'll need to dig to find it – apparently it isn't that important) on the TSA site that as many as 26,000 Transportation Worker Identification Credentials (TWICs) may be rejected by TWIC reader machines because of defective encoding. Picked up by an alert Maritime Professional blogger – John C.W. Bennett of Maritime Protective Services – the news might be more disturbing were there a huge number of card readers in distribution to properly utilize this multi-million dollar ID card. But, most places don't have the machines and their security guards probably wouldn't know what a TWIC is for, in any event.
More than ten years after the idea was hatched in the wake of the 9/11 attacks and as the U.S. government woke up to the lurking vulnerabilities of U.S. ports, foreign trade zones and what that could all mean to the nation's supply chain and economy, TWIC remains a largely unrealized dream. Back to our more immediate problem, the TSA says that they will replace the defective cards for free. I honestly don't know what that means, however. My Dad used to tell me that if anyone said something was free, that was most likely not the case. 26,000 TWIC cards at (I think I remember it to be $132 each) equates to USD $3.43 million – who's ultimately paying the bill? Will it be the taxpayers or the contractors tasked by the government to issue the cards?
As many as 1 million TWIC cards have reportedly been issued to port workers, truck drivers and credentialed U.S. mariners. No doubt the ultimate cost of this so-far ineffective means of providing port security has far exceeded the $132 million represented by this mountain of plastic-encased biometric data documents. I find little utility for mine, although I admit to regularly pulling it out at TSA airport security checkpoints for the entertainment value alone. These days, though, I rarely get the "raised" eyebrow from the TSA representative or the call for a supervisor to find out exactly what I am presenting – or, the question, "What is this?" – to which I would typically answer, "You tell me, you issued it." That's progress, no?
In a former life, I spent time as a cargo surveyor and ship vetter, traveling to countless marine terminals, here and abroad. A while back, I telephoned my old partner – still in the business – to ask him if his people had TWIC cards, whether they were required to have them and to what extent the cards were being demanded and/or utilized. He advised me that his folks were rarely asked for the card and if they presented it, they were more than likely asked to produce a driver's license, as well, as a condition of entry. I'm told that the final rules regarding the card readers haven't yet been finalized by the government (correct me if I'm wrong here); hence the mass deployment of card readers throughout the breadth of our nation's 361 public ports is probably still a long way out from happening. Keep that driver's license handy.
The second bit of news involves a newly released U.S. Coast Guard policy letter which may provide for the processing of Merchant Mariner Credentials for mariners not requiring a Transportation Worker Identification Credential. The Coast Guard has interpreted the act to exempt Merchant Mariners who are not serving on vessels required to have a Vessel Security Plan (VSP) from the requirement to hold a valid TWIC. However, in order for the Coast Guard to process a credential application, they must have received the applicant's biographical information from the Transportation Security Administration; must have completed the TWIC enrollment process at least one time. Additionally, in order for the Coast Guard to process a credential application for a mariner who is not in possession of a valid TWIC, the mariner must submit a statement indicating an understanding of the possible delays associated with processing the safety and suitability check and certifying that they do not require a TWIC in accordance with the Policy Letter.
For the many mariners still in possession of valid Coast Guard licenses or credentials but not the accompanying STCW endorsements required to sail on board a merchant ship (and there a bunch of us out there), this might serve to save you (and the taxpayers, if it isn't done right the first time) $132 the next time you decide to renew your credentials. As I inch closer to submitting my credentials to the U.S. Coast Guard for STCW compliance and take my license from "continuation" status to active, this probably won't impact me. Stay tuned.
The $3.4 million represented by the latest snafu in the star crossed TWIC program is just one of many well-justified laments that transportation workers, mariners and industry itself has with the effort. That seemingly large amount of money is just a drop in the bucket in the greater fiscal mess roiling in Washington in the lead-up to the November elections. But, it all adds up. You have to wonder if and when they'll pull the plug on this one, invoking the old rule of not throwing good money after bad. Your guess is as good mine. - MarPro

Look here to see if your TWIC is defective.


* * *
Joseph Keefe is the lead commentator of MaritimeProfessional.com. Additionally, he is Editor of both Maritime Professional and MarineNews print magazines. He can be reached at [email protected] or at [email protected] MaritimeProfessional.com is the largest business networking site devoted to the marine industry. Each day thousands of industry professionals around the world log on to network, connect, and communicate.