Transas SimUC: showcasing what's coming next. Actually, it's here now.
Transas 2013 Users Conference brings together the best and brightest of the maritime training, simulation and regulatory players. Simulation training roars into high fidelity with improved data input, customer interaction and some amazing technology.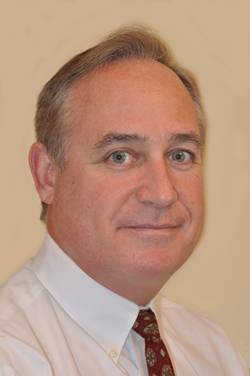 Easton, Maryland: This historic, sleepy little town in rural Maryland, about 90 minutes removed from Washington, DC, will never be mistaken for the epicenter of the global maritime industry. This week, however, and with more than 250 attendees gathered from more than 50 different countries, the Transas SimUC Conference certainly can claim to be the heartbeat of maritime training and education. Kicking off on Monday in Linthicum, MD at the MITAGS Training facility, the conference then transferred to the Calhoon MEBA Engineering School for the balance of the agenda. The conference wraps up on Friday, but not before as many as 50 papers and presentations are given, spread out over 12 sessions.
Both venues, each boasting sophisticated Transas simulator equipment, provide the perfect backdrop for attendees and users to learn about what's coming next from Transas, and more importantly, for them to tell Transas what they want and need. It is this kind of give and take, says Transas USA President George Toma, which is necessary to develop the next generation of high-tech training aids. But, as one speaker after another told the gathered audience this week, customer interaction is just one of several critical variables impacting marine simulation training development today – and tomorrow.
At Tuesday's Keynote presentation, given by Andrey Sitkov, Transas Marine Internal's simulation Business Manager, future trends and new challenges in maritime simulation were highlighted. These include the growth in the energy and offshore markets, better data derived from wind, wave, tidal and ocean currents, the coming Polar Codes, and the advent of piracy as a lingering problem for international shipping.

Following Sitkov at the dais was Transas European Sales Director Evgeny Drumachik, who zeroed in on the drivers (trends) for change in marine simulation training, and why. He specifically cited three chief drivers; regulatory change, non-regulatory requirements (customer specific tasks that need to be satisfied) and evolving technology. According to Drumachik, since STCW'95 was adopted, 'non-regulatory requirements' trend of simulators development have, with increasing pace, overtaken 'regulatory' trend. And today the gap between regulatory and non-regulatory trends keeps growing. At the same time, 'Technological' trends were billed as the 'enabler' of further users' non-regulated requirements to advance training features of new simulators.
 
Because the requirements of STCW are ultimately just base requirements, business related tasks and competencies will be the key drivers for what will evolve next. And, said Drumachik, "No longer will industry accept learning on generic simulation platforms." He continued, "The move towards the ability to swap out equipment and controls, to duplicate and closely mimic actual conditions at sea for the customer's own equipment, will be very important." Beyond this, there is a need to keep the price reasonable for the increasing numbers of mariners who need it. Fortunately, and as more than one speaker could attest to, the advances in simulation, even in the past 18 months alone are quite amazing.
For Transas, keeping up with its customers is the big driver for these types of events. Since their first iteration of the Users Conference in 2005, the number and diversity of the attendees has virtually doubled, as has the breadth and scope of the material presented. During that eight year span, the Transas Simulation group has grown to be the second largest of the corporation, encompassing 200+ employees, and one which regularly invests as much as 25 percent of its total revenues back into R&D. They've clearly been busy: since 2005, they've brought 15 new products into the market and more than 50 upgrades of existing products.
Marine Simulation training will be used in a myriad of ways going forward. A key component of that growth will necessarily include a better data set – derived and collected from actual at sea experiences on board specific platforms. This will not only allow far more realistic training, but also provide a window into many other uses for the equipment. Going forward, research and development, accident evaluations, risk-based analysis and pre-employment evaluations will rapidly expand the use of this technology. And, because distance learning and Internet-based platforms are also coming, the "cloud" is clearly the limit.
Today, Transas calls more than 1,300 organizations as customers, and boasts a reported 99 percent retention rate among that group. As many as 250 of those customers this week are getting a good look at what is coming next. In part, and because of them, it's actually already here. – MarPro.
 * * *
Joseph Keefe is the lead commentator of MaritimeProfessional.com. Additionally, he is Editor of both Maritime Professional and MarineNews print magazines. He can be reached at jkeefe@maritimeprofessional.com or at Keefe@marinelink.com. MaritimeProfessional.com is the largest business networking site devoted to the marine industry. Each day thousands of industry professionals around the world log on to network, connect, and communicate.