Training shortfall
In the rush to adopt new technology, we are shortchanging the need for training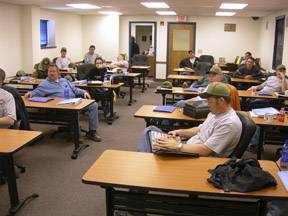 The IMO, major maritime administrations, and major ship owners and operators are rushing headlong into the adoption of new technology.
The most visible element of the new technology is e-navigation, but the trend also includes new engineering technologies such as low-emission engines, ballast water treatment, sewage treatment, and fire suppression equipment.
While there have been various amendments to the STCW Convention and Code to address these technologies, the actual level of training provided to mariners expected to skillfully operate this new equipment seems to be sorely lagging.
Many ship owners, operators, and managers seek to hire mariners that appear to be proficient in their operation.
Few, though, are investing in actual provision of the required training.
Mariners, like their shoreside counterparts, can pick up only so many skills on-the-job.
New technologies frequently require formal training.
Putting a manufacturer's technical representative on a ship for a week when new equipment is installed may (but probably does not) suffice for those crew members actually receiving the indoctrination.
Those crew members will largely lack the ability or the time to train their replacements.
We are seeing instances of casualties caused in whole or in part by the inability of crew members to properly utilize new technology.
The frequency of those casualties will only increase as ECDIS and other technologies proliferate.
It is time to devote at least as much attention to mariner training as we do to marine technology.