To Post or Not to Post
The Coast Guard's 2010 reversal of a long standing policy to post licensing exam questions and answers provokes mariner pushback and eventually, produces a victory for the nation's 210,000+ mariners. Or, was it? You decide.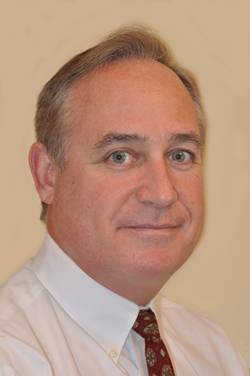 On line since about 2000, and publicly available since 1988, the data has, for two generations, been instrumental in license examination preparation throughout the full spectrum of credentialed U.S. mariners. Earlier this summer, and largely through the persistent efforts of Richard A. Block of the National Mariners Association, the questions were ordered to be once again made available to the general public. According to their WEB site, the National Mariners Association is a national, non-profit organization serving credentialed "limited-tonnage" merchant mariners who serve primarily on merchant vessels of less than 1,600 gross tons.
Block's "day job" consists of researching and editing textbooks for mariners, but he is far better known as a vociferous advocate of lower tonnage mariners and a gadfly who regularly challenges the Coast Guard when he feels that they have wronged his membership. Anyone who covers the National Maritime Center or the credentialing process itself has probably seen Richard testify on the Hill or perhaps stating the case of his constituents at MERPAC meetings. I don't think are many industry observers who would doubt his tenacity and/or his ability to get the job done.
With thousands of questions and answers now reposted on line once again, there are still many other questions to be answered. The most obvious one entails why the data was taken down so abruptly in the first place. The other – and I suppose that this is the 600 pound gorilla in the room – involves whether it is a good thing that Block won this particular battle. From my perspective as a licensed mariner (continuation status – for now), I now have mixed feelings about the entire, uneven affair.
I took my last license examination way back in 1990, when the Coast Guard, in its infinite wisdom, decided that I had let my current license expire and that the expiration had extended past what they characterize as a "six-month" grace period. In the period following my earning a 1600 Ton Master's License, I had also taken the examination for my Chief Mate's license. Assuming that the expiration date for my ticket would correspond to the Unlimited Chief Mate's license as opposed to a limited captain's endorsement, I waited until the appropriate date and attempted to renew.
Not so fast. They denied my application and directed me to take the entire set of examinations – Chief Mate and Master, all over again – something my license consultant, an experienced U.S. Coast Guard REC veteran, has since told me that was in error. But, I digress. At this point, I'd been ashore for about three years and decided to let it go. My employer had other ideas, asserting that my employment as a marine surveyor, cargo expeditor and ship vetter was predicated upon possession of a valid U.S. Coast Guard (or IMO equivalent) license. Naturally, and facing certain eminent unemployment, I set about studying for the tests. It is here where I am getting back to the point of this posting.
I quickly went out and purchased a set of the standard study guides available from various sources, charts and some updated technical textbooks. In the pleasant months that followed, I traveled around the globe on my day job (which often involved sweaty activities on grimy shore tanks at 0300 hours), while patiently rereading CG-169 and other fascinating publications on 5 hour airplane rides. But, the study guides were the main basis for my activities. With each question meticulously organized and vetted by the publishers, using readily available online Coast Guard data, it was the surest (and quickest) way to get to the Promised Land.
A little before Christmas of 1990, I finally received my license from the Coast Guard, having passed all of the examinations without too much difficulty, but also only after a great deal of sweat equity had been expended. The dining room table, for the better part of three months, had become my chart table, with charts anchored by copies of Duttons and Bowditch and a smattering of other obscure textbooks. My wife was not amused and when it was all said and done, she deadpanned, "Don't ever let this happen again." And, since I listen very closely to her every instruction, I haven't.   
Going back even further and well before these questions and answers had been posted for all to see, it wasn't uncommon for various maritime academies to assign impromptu duties to graduating cadets who were taking license exams. You might, for example – people talk, you hear things – be told to memorize question number 36 and once clear of the exam room, go to another one somewhere else and regurgitate it to the best of your recollection for someone who would transcribe and store it as a study guide for the next class who would take the same exams in a year's time. The study guides that resulted were affectionately referred to as "ponies."
Coast Guard Credentialing – an Evolving Process
I took my first license exam in 1980, a multiple choice format, with the rest of the graduating class of the Massachusetts Maritime Academy. I'm told, at that time, it hadn't been very long since the Coast Guard had abandoned their previous practice of hand-written, essay type examinations, for the ease of the multiple-choice tests. No doubt the latter formats were easier for the Coast Guard to grade and handle, but older mariners have told me more than once that the previous versions were much harder. They also involved a certain amount of subjectivity and room for latitude (or not) on the part of the person grading the examination. The person grading your exam also, in theory, should have known the material better than the person taking the exam.
I honestly don't know why the tests evolved as they have. Perhaps the Coast Guard simply didn't have the in-house expertise any longer to properly service the older exams or maybe it was a cost-cutting, efficiency move. Dealing with a mariner base of 200,000+ individuals has to be an enormously bureaucratic exercise. What I do know is that during the relatively short window that I sat for Coast Guard exams – from obtaining my original ticket and advancing my license no less than three times in the next ten years – the persons proctoring those exams had little knowledge of what they were testing you for. And, if you've ever stood there watching someone place the wrong answer template over your newly completed Coast Guard examination paper and mistakenly assume that you've gotten them all wrong, then you know exactly what I am talking about. 
I don't think there is any question that, today, there is a dearth of professional knowledge within the Coast Guard that would allow them to efficiently adjust and change examination questions and answers to reflect the rapidly changing skill sets necessary to go to sea. If they did, they wouldn't contract out the process to make that happen. But, that's once again not the central theme of this article.


 

"The Integrity of the Exam"
As I understand it, the questions were initially distributed in no particular order. Today's versions are, in contrast, well organized. Those who saw the potential to sell textbooks, or perhaps wanted to merely help mariners, set about the task deciphering the jumble of data and organizing the questions and answers to correspond to each of the required tests that the Coast Guard would give to license candidates. They did, and still do a pretty good job at that task. No doubt this was one reason that the Coast Guard, in November 2010, decided to take down the data, citing "the need to protect the integrity of the exam and the Coast Guard's regulation of licensed mariners." On the surface; fair enough.
They further explained at that time, "The Coast Guard sets standards to ensure that credentialed mariners are adequately skilled and knowledgeable to protect the public. The examination of mariners is an integral part of the evaluation process in determining whether a prospective mariner should receive a credential. Removing the deck and engine exam questions will facilitate an examination of prospective mariners' seamanship and maritime knowledge rather than their knowledge of the questions and answers posted on the website." They also pledged to post similar sample questions that are published in Coast Guard publications and periodicals, as well as on the NMC's web site. The latter move did little to mollify those who initially protested the change in policy and quite literally enraged others.
The National Mariners Association itself remarked, "We have no idea what type of non-conformity may have been revealed by an audit. Perhaps we might have been more understanding if it had been spelled out for our mariners." That also sounds reasonable to me. To this day, that has not been done. Richard Block and the NMA advocate for as many as 126,000 lower tonnage mariners who have needs that perhaps do not mirror those by bluewater mariners who typically enjoy four-year degrees in a university setting. As such, the disclosure of the Coast Guard exam data is especially important to them. I can honestly see his point.
Boots on the Ground Experience
I can't speak for other mariners, but I'm guessing that more than a few have walked into a testing session having seen the vast majority of questions beforehand, if not all of them. This situation was, at least in the past, most prevalent for subjects such as flashing light and/or piloting (chart work) testing. I can distinctly remember taking a blinker light exam in the mid-1980's and being mildly shocked (but, not unhappy) to see "dit-dah" patterns come up on that mind-numbing repeater that mirrored almost exactly one of the sample tests that I had been practicing for weeks. It happens – anyone who says it doesn't probably isn't being truthful with you.
There used to be a finite set of piloting / navigation modules. I'm guessing that more a few folks have broken out into broad grins at the sight of an approach to Norfolk plotting problem when they had only yesterday finished working on the same set of questions in their spare bedroom. That's what comes from having the questions and answers out there for all to see; and for still others to organize into logical sample testing formats.
Performance Based Certification
In an era of seemingly endless STCW endorsements that need to be obtained, some specific to a certain type of service, the concept of "performance-based certification" is now a hot topic. In other words, merely taking the course shouldn't qualify you for a certificate that you may hold for life; a certain set of skills should also need to be demonstrated. So, when the Coast Guard asserts that they took down the questions and answers in order to "facilitate an examination of prospective mariners' seamanship and maritime knowledge rather than their knowledge of the questions and answers posted on the website," I certainly can see their point of view. That's not to say I don't question the timing of the removal of the questions. Why then and not four years ago – or five – or in 1988? What aspect of Coast Guard SOP changed in the interim? That's not entirely clear and they won't say.
When it is all said and done, you have to ask yourself will the reposting of the test data make for safer mariners or perhaps, just a lot more of them with credentials they might not otherwise be able to qualify for had they not had the questions (and answers) in advance. I'm quite sure there are a number of people who wouldn't have gotten through the tests without them. To be honest, and in 1990, some five+ years after taking my last exam and more than three since last signing articles on a ship, I'm not sure how I would have fared without them, either.
Richard Block has, where perhaps most of the rest of us might have failed, managed to battle the Coast Guard on a particularly onerous bone of contention – and come out victorious. As an advocate – and a good one – for so-called "lower tonnage" mariners, he has few peers. As the Editor of MarineNews magazine, and largely providing editorial focus to the market in which most of his followers serve, I (on the other hand) have mixed feeling about what has just transpired.
The sophistication of this range and type of tonnage and more importantly, the people who operate them, have both increased exponentially in the last twenty years. Indeed, the average bluewater mate might get lost on the typical DP-capable, offshore survey/supply vessel. What's my point? I give these mariners a lot more credit than, perhaps, someone else. Do we still need the questions and answers posted on line? Is it a good idea, given the rapidly changing technical and regulatory environment that these professionals are asked to navigate? That's not for me to say. But, I can ask. – MarPro.
The direct links to the deck and engineering pages are:
http://www.uscg.mil/nmc/training/exams/deck/default.asp
http://www.uscg.mil/nmc/training/exams/engineering/default.asp
* * *
Joseph Keefe is the lead commentator of MaritimeProfessional.com. Additionally, he is Editor of both Maritime Professional and MarineNews print magazines. He can be reached at jkeefe@maritimeprofessional.com or at Keefe@marinelink.com. MaritimeProfessional.com is the largest business networking site devoted to the marine industry. Each day thousands of industry professionals around the world log on to network, connect, and communicate.