The Up [?] Side of Climate Change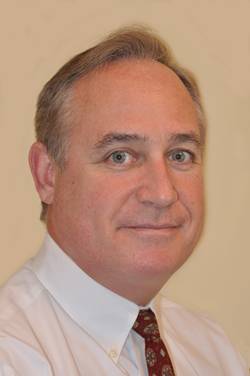 It turns out that climate change and global warming IS real.
I know this because a recently reported study led by scientists at the Woods Hole Oceanographic Institute (WHOI) has offered that penguin populations in the Galapagos Islands have doubled because of it. The study, among other things, compared "sea surface temperatures with endangered Galapagos Penguin population counts and found that the penguin population doubled while waters cooled around their nesting islands." In essence, then, global warming influences and shifts winds and ocean currents, and this makes endangered Galapagos Penguins happy. Me? I have to mull this one over.
Anyone who has ever been to the Galapagos knows that the waters surrounding this UNESCO World Heritage site are extremely cold. On a 2007 family trip to the islands, the Keefe family snorkeled and swam in those waters and I can assure you that you had to double the thickness of the typical wetsuit just to be able to bear the chilling waters for even a 30 minute swim. Hearing that climate change broadened that cold pool of water that the penguins hunt for food and breed in got me to thinking about that trip.
Home to the world's only penguins residing in the Northern Hemisphere, the Galapagos Islands also hosts an ecosystem like no other. Measuring just under two-feet tall, the black and white Galapagos Penguins were put onto the endangered species list in 2000 when their numbers fell to just around 300. But, the new research infers that climate change have somehow moved the Equatorial Undercurrent to the north. This in turn, say scientists, probably increased algae and fish populations in the area. Over the same time frame – roughly 30 years – the penguin population in the Galapagos has increased to more than 1,000 birds.
Meanwhile, and back in 2007, we experienced some neat encounters with those very same penguins while snorkeling off of our miniature (50 passengers) cruise vessel. While paddling along mostly in search of the enormous sea turtles on one particular day, we were accosted and surrounded by a large group of these penguins – all spinning, diving and playing in close proximity to us. The dive master encouraged us to stay as long as we could stand the frigid waters, exclaiming, "This is a very rare event." And so it was. We had a ball with them. On another day, we got to visit some of the islands that they call home. That's another story.
Two days later, we all piled into the cruise ship's 'pangas' to motor ashore for a nature walk and scientific lecture. As we approached the first island, I wondered what kind of large rocks and boulders – all shining white – were strewn all along the shoreline. I soon found out. Stepping off the small boat onto the small island also provided a massive assault on one's olfactory system. We found out quickly that the rocks actually were not white, but instead, jet black in color. And our friends the penguins sure knew how to throw a party. Every single one of those rocks was covered with a coating of about one-half inch of – well – you know what it was. And, it was here that our guide decided to pause for a fifteen minute lecture on the feeding, breeding and general social habits of the local penguins.
It may have been the longest quarter hour of my life. He began by admonishing us not to step off the path into the penguin's "sensitive ecosystem." Um, not to worry. There was absolutely no chance of that happening. I had never before – and certainly not since – smelled anything remotely that bad.
Now, I mention all of that because the new study also suggests that increases in global warming could augment the penguin's numbers even more. The WHOI press release also insists that the new study shows how large-scale changes in the climate can act locally. Michelle L'Heureux, a meteorologist with the National Oceanic and Atmospheric Administration's Climate Prediction Center in College Park, Maryland, continued, "While it is important that we focus on the big picture with climate change, it's really the small scale that matters to the animals and plants that are impacted," she said. I couldn't agree more.
On the other hand, I'm going to continue to encourage readers to embrace shortsea shipping as a means to get those trucks off the highways. And, hey, let's upgrade to Tier IV engines as fast as is humanly possible. SCR as means to control engine exhaust emissions? I'm all for it. Otherwise (and I cannot even imagine what 2X the current population of sushi-eating Galapagos penguins would smell like) we're looking at some serious aroma growth on those sacred islands, as well. And, nobody wants that.
Travel tip for those on their way to the Galapagos: bring a mask – the penguins are apparently making a serious comeback. – MarPro.
* * *
Joseph Keefe is the lead commentator of MaritimeProfessional.com. Additionally, he is Editor of both Maritime Professional and MarineNews print magazines. He can be reached at jkeefe@maritimeprofessional.com or at Keefe@marinelink.com. MaritimeProfessional.com is the largest business networking site devoted to the marine industry. Each day thousands of industry professionals around the world log on to network, connect, and communicate.