THE SUPERYACHT INDUSTRY HIT THE WALL
LOOKING FOR THOSE ELUSIVE GREEN SHOOTS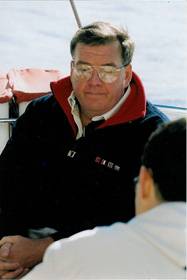 THE SUPERYACHT INDUSTRY HIT THE WALL LAST NOVEMBER
I apologise that this posting is late.  
One of the things that gets always seems to get overtaxed in Monaco, if certainly not the residents, is the bandwidth during the yacht show. Usually it's only the mobile phones and even then, only between two and four thirty in the afternoon. Yesterday it was the internet as well....
For me and twenty or thirty marine journalists, the Monaco Show proper opened with breakfast on board the 78.59 metre motor yacht, PRINCESS MARIANA, for an update on the state of the industry by Fraser Yachts' CEO Hein Velema. He also took the opportunity to remind us that as grand as she is, even the yacht in which we were standing was up for sale. But that's what Monaco is about.
What he had to say in less than 20 minutes  confirmed what we had heard the previous day in the  day-long superyacht conference organized by the publishers of the US real-ship magazine, MARINE MONEY.
Bottom-line - It had been a very bad Christmas 2008 for most of the superyacht industry, he could only hope that Christmas '09 was going to be better and there are a few hopeful signs since June that the market has turned or at least stabilised.

As he sees it:
 
·

        
Very few owners are actually desperate and there is little evidence of speculators taking advantage of the challenging market situation
·

        
In first quarter 2009, "hardly any yachts were sold" and such buyers as there now are existing owners
·

        
Prices have dropped 30%
·

        
Sales of new smaller yachts are down more than 40% and the larger market is even worse
·

        
Total value of 2009 charters are down 35% on '08
·

        
The Americans were far less affected than the Europeans and Russians
·

        
Crew had stopped jumping ship for another berth that paid a bit more
·

        
But crew salaries are not dropping
One note of good news, if you're a true sailor, there is a significant increase in the demand for sailing yachts and Velema said honestly he doesn't't know why.  He's not sure it's all about green. 
Most significantly he said that the owners have at last become rational and calculating( which was certainly not how they were characterised before).
For marketing types hard at work divining ROI and conversion rates, last year's Sale and Purchase contracts that had agreed on price finally completed 80% of the time but since January '09, that number has dropped to 30%.
In the previous day's MARINE MONEY superyacht conference the story had been much the same with the panel discussing the normal challenges associated with establishing the value of a yacht complicated by a quantum shift in the market - "values in the moment are unpredictable."
From the builder's perspective Billy Smith, one of the founders of US builder Trinity, observed, "This is the worst we've seen it; it's very treacherous times for yachts and owners."
He went on to say that the good news is that Trinity has 17 yachts under contract with two cancellations. Most tellingly, Trinity has gone back to their roots and is now also building fast patrol craft for the US Navy.

Most builders seem to be putting a brave face on it all by saying that at last they can deliver a new yacht when buyers wanted it (when the inquiries start again presumably).
The panel of yacht lenders were also putting a brave face on it all, highlighting that their phones are ringing again which would all be more significant had not
a large number of lenders have exited the market altogether
.
But it was interesting that this year's agenda included a substantial presentation on yacht repossession....
Perhaps best highlighting the vagaries of the current market, Jill Bobrow, who it had been expected would present the details of the world's order book as the Editor of SHOWBOATS NTERNATIONAL, was unable to do so.  Sadly she as had only just found herself, quite unexpectedly apparently, she was no longer the Editor of SHOWBOATS after the recent acquisition of that title by BOAT INTERNATIONAL. She nonetheless provided some very useful personal perspective from her 35 years in the industry.
Ash Rajan, a Merrill Lynch economist dealing with Ultra High Net Worth Individuals (those with investable assets of more than 50 million) described the "wealth compression" in the US, UK and Asia, pointing East to China as a rising star in the ultra high net worth sweepstakes but also pointed SOUTH to A THRIVING Brazil.
As the show itself enters its second day, three comments stick in my memory from the past 48 hours: 
"After all, unlike a commercial ship, no one REALLY needs to buy yacht."
"Those who are buying yachts now are truly passionate about the sea."
"Regardless of the other market conditions, you have to employ crew; when was the last time you heard of someone scrapping a superyacht?"
-end-