The statistics on California do not tell a lie
Merchant shippers warn of the state's decreasing competitive clout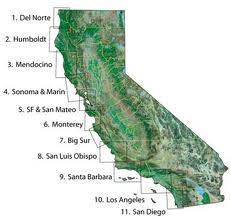 Unwelcome but timely facts have been publicly stated about the competitive race that California ports are losing. At the annual Maritime Leadership Symposium, Mike Jacob of the Pacific Merchant Shipping Association reeled off statistics showing just how the state is losing traction.
Since the first statewide environmental law was imposed in 2006, the costs to ports have hit $5 billion. Cold ironing accounts for $1.8 billion, vessel fuel switching to low sulfur $1.5 billion, new trucks at ports another $1.5 billion and new requirements for cargo handling equipment and harbor craft making up the rest.
On top of this, the various fees such as PierPass and Clean Trucks have added $148/TEU to the cost of sending containers through the state. "PierPass, industry's congestion management program in Southern California which is so successful at moving cargo off-peak, has created operating losses for terminals, which in turn have had to implement higher fees."
From 2006 to 2011 California's share of all containers going through the Western Seaboard  dropped from 64 percent to 59 percent while the share of box traffic through the whole US fell from 41 to 38 percent and from 35 to 32 percent for all North America.
Mike Jacob spelled out a number of remedies, among which were closer cooperation between state agencies and the private sector. But there are two particularly troubling problems.
"Balance California's regulatory burdens on the supply chain so they are reasonable, fair and workable in light of port competitiveness issues and actively reduce the unnecessary burdens of California-only rules which do not have national or international counterparts. 
"California-only rules should conform to national or international standards whenever the additional benefits are minor compared to the additional expense. And, in the interim, the creation of additional regulatory costs or new environmental rules over and above the current suite of supply chain regulations should be suspended."
Local authorities are also becoming too high and mighty, although Mike Jacob put it more diplomatically. 
"Reform the current process of putting the ultimate approval and financing of supply chain infrastructure projects of statewide, national and international significance in the hands of local city councils, air districts and unrelated planning bodies. 
"Local agencies can abuse … planning tools, leveraging these clearances to achieve unrelated or costly local political goals over investments in trade-supporting infrastructure and environmental projects. 
"While the industry is following the state's environmental lead, we should no longer allow local entities with very narrow charters and policy goals to hold-up projects; this policy asymmetry elevates narrow local interests over the regional, state and national benefits of infrastructure investment."