The Next Revolution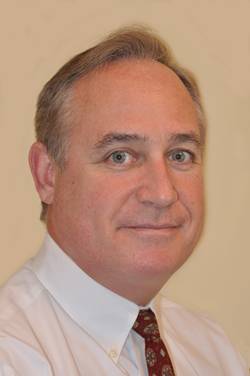 On America's waterfront, the next 'revolution' simply can't get here soon enough.
At the same time that we approach the anniversary of the birth of container shipping, we also find ourselves looking at the specter of another (potentially) crippling labor action, this time on the U.S. East Coast on the NY/NJ waterfront. Looking back, the invention of the containership truly was a revolution in its day. It changed forever the way we do business on the water. Fully 60 years after the maiden voyage of Malcon P. McLean's converted oil tanker, the Ideal X – carrying containers from Port Newark to Houston – I would submit that it is time for another revolution, and for all the same reasons.
Current Events
This week the National Retail Federation called on the International Longshoremen's Association and the U.S. Maritime Alliance to seek long-term stability at East Coast and Gulf Coast ports following a recent strike at the Port of New York and New Jersey. "The threat of potential or ongoing labor disruptions will force retailers and other stakeholders to reevaluate supply chain options for their cargo," NRF President and CEO Matthew Shay said. "Events like last week's strike can do a great deal of damage to the image of East Coast ports as reliable business partners for the shippers represented by NRF." Nothing earthshaking there – it's something we all already know. And, so does labor.
According to NRF, Shay's comments came in a letter to union and port management executives following an unexpected January 29 strike that resulted in serious backups of cargo. Shay continued, in a prepared statement, "Long-term stability at the East Coast and Gulf Coast ports is essential. We believe early negotiations on the existing contract should be the path forward and hope that solutions to the tough issues – including those not currently in the contract – will be worked out at the bargaining table and not with short-term illegal strikes."
Unfortunately, and while Shay's comments and sentiments are sensible and well-intentioned, they are also likely to fall upon deaf ears. That's because well-compensated waterfront labor in the United States – representing only a tiny fraction of the collective human resources that drive the domestic and international supply chain – also wields enormous power over the very people they work for. And, that's the problem.
History Repeats Itself
In 2012, a strike by clerical workers at the ports of Los Angeles and Long Beach, CA all but shut down one of busiest U.S. intermodal cargo hubs – arguably its most important. U.S. labor once again had ocean shipping right where they want them. Those who study these things closely tell me that the strike's economic impact exceeded $1 billion daily and resulted in the diversion of scores of boxships to other ports.
Already some of the highest wage earners in America – some might call them 1 percenters – the clerical workers wanted more: Permanent job security, more money, assurances that they can't be replaced by more efficient methods already available to industry. They had plenty of reason to believe that they would be successful – and they were. Reminiscent of the 2002 10-day lockout at West Coast ports in 2002, when the unions got virtually everything they wanted, this strike came at a particularly bad time for the ports and the businesses they supply.
Fast forward to 2015: a report from Zepol, a Minnesota-based company that provides U.S. import and export data, implied that importers were beginning to move their business from the U.S. West Coast to East Coast ports. In fact, they characterized the trend as "supply chains radically shifting" in the first half of 2015. Also according to Zepol, "total imports along the East Coast have increased by 15 percent, while import traffic on the West Coast is down 4 percent."
Zepol's CEO and trade data expert, Paul Rasmussen said at the time, "Shippers may be tired of West Coast backups, and with carriers adding more lines from Asia to the East Coast, it's hard to blame them." So-called West Coast "backups" were attributed to a number of causes, but the only significant issue for these ports emanates from the never ending labor spats which seem to permeate ocean commerce in these ports at regular and predictable intervals. The latest mess, involving as many as 29 ports and just 20,000 dockworkers, was a prime example.
Still another report, this one from Alphaliner, a firm that tracks and compiles a wealth of information on the liner shipping industry and containerships, said in July of 2015 that the Panama Canal route from Asia to the east coast ports of the US had retaken its traditional lead from the longer westbound route via the Suez Canal. Weekly capacity on the Asia-US east coast trade lane was up 20% last year to a record high of 143,000 teu this month. Eventually, an expanded Panama Canal is likely to increase the logistical advantage for those shippers hoping to move international cargoes to the U.S. East Coast with greater economy of scale.
The operators of the Suez Canal have no intention of being left behind, either. Zepol's Rasmussen added in 2015, "Looking at these numbers, the port of Newark/New York's imports are becoming competitive with Long Beach. Upgrades to the Suez Canal and the focus on larger vessel infrastructure at Eastern ports certainly help pull traffic away from the Pacific." But, not if East Coast labor begins to employ the same sort of strategies that their West Coast colleagues have turned into a fine tuned science. Hence, while shippers may try to avoid the labor spats by moving traffic and ships to other intermodal hubs, those fixes are short term and anything but effective. The trouble will always follow the traffic.
Technology: the Revolution
When you read about Malcom McClean and the birth of container shipping – something I find enormously fascinating, by the way – the container is always touted as something that increased efficiencies, saved time and of course money. That's all true. At the same time, it all but eradicated theft and pilfering on the pier, and in the process, streamlined a cargo operation that formerly took myriad gangs of workers to accomplish, much more slowly.
Labor wasn't happy then, and the new revolution – technology and greater port / terminal automation – when it comes, isn't going to make them any happier. Containerization did eliminate some jobs, as labor had feared. It also created countless others. Technology and automation will do the same thing. Then, as now, labor wants all of those new positions to remain in the union. It's as simple as that.
In response, ports are increasingly looking to solve the chronic bickering and port congestion problem by automating their facilities. Reports of a new automated Rotterdam container terminal that will improve box ship performance by as much as 40 percent are emerging. An automated ship-to-shore container crane system could eventually double the number of container moves by a manually-operated crane operation by 50 percent. That's the goal, in any event.
Beyond this, an average in-and-out the gate time for a single transaction during that terminal's test period was reportedly 33 percent faster than that which can be achieved at many U.S. ports. Another advantage of terminal automation boils down to safety: no one gets hurt when little to no human interaction takes place within the container yard. On the down side, the upfront investment for the technology is said to be nothing short of staggering. So, too, is paying a crane operator – who might be willing to strike every five years or so – for sitting in an air conditioned cab, making as much as $150,000 annually.
Labor actions like the one just reported in the port of NY/NJ will eventually send port executives running to technology. That's because you simply can't run from the labor problems by moving your cargo to another port. Eventually, the problem will follow you to wherever you decide to go next. The (automation) process will be painfully expensive, but when it has been accomplished, it will repay the supply chain handsomely in backend dividends.
Last year, as reports of West Coast cargoes and ships migrating to U.S. East and Gulf Coast ports emerged, some analysts theorized – myself among them – that this might help solve the issues that intermittently cripple West Coast port operations. Now, it looks like those problems – like the cargo itself – did exactly the same thing: move East.
Almost 60 years ago, Malcom McClean changed the American (and global) waterfront forever. It was a revolution of sorts. Assuming that we can't solve the labor issues that permeate our waterfront today, then it is inevitable that the technology-inspired automation of domestic ports is next. That change will be no less of a revolution than that which Malcom McClean envisioned more than a half century ago, when he dreamed up the commercial cargo container business formula. The reasons to do it again are no different and no less compelling than they were in 1956. We might as well get to it. – MarPro.
***
Joseph Keefe is the lead commentator of MaritimeProfessional.com. Additionally, he is Editor of both Maritime Professional and MarineNews print magazines. He can be reached at jkeefe@maritimeprofessional.com or at Keefe@marinelink.com. MaritimeProfessional.com is the largest business networking site devoted to the marine industry. Each day thousands of industry professionals around the world log on to network, connect, and communicate.