The New Generation of Alliances Set
Interview: FMC Commissioner William P. Doyle weighs in on the new generation of ocean carrier alliances.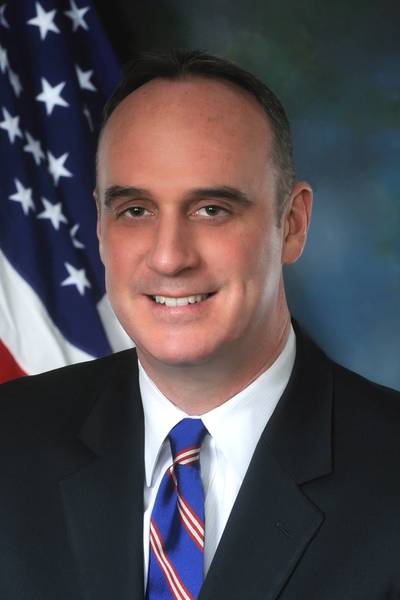 On April 1, 2017 a new generation of ocean carrier alliances will become operational. We caught up with Federal Maritime Commission (FMC) Commissioner William P. Doyle after his return from an industry conference earlier this month in Long Beach, Calif.
What companies will comprise the new generation of global ocean carrier Alliances subsequent to April 1, 2017?
There will be three ocean carrier Alliances:
The Ocean Alliance is made up of CMA CGM, and its recently acquired American President Line (APL), Orient Overseas Container Line (OOCL), Evergreen and COSCO Shipping Lines Co., which is consists of the now merged China Ocean Shipping Company (COSCO) and China Shipping Container Line (CSCL).

THE Alliance is comprised of the big three Japanese carriers, Mitsui O.S.K. Lines, Nippon Yusen Kabushiki Kaisha (NYK Line) and Kawasaki Kisen Kaisha ("K" Line), Hapag-Lloyd, United Arab Shipping Company (UASC) and Yang Ming Transport. The three Japanese carriers plan on combining their container operations into one company by April 1, 2018. In addition, Hapag-Lloyd and UASC are scheduled to merge by May 31, 2017.

The 2M Alliance is an existing Alliance made up of Maersk Line and Mediterranean Shipping Company (MSC). Maersk is scheduled to take over Hamburg Sud by the end of 2017. And the 2M Alliance recently concluded a strategic cooperation agreement with Korean carrier Hyundai Merchant Marine (HMM).

How has the collapse of Hanjin impacted the international container trade?
Damage from Collapse. The August 2016 collapse of Hanjin Shipping was a wake-up call for the entire ocean transportation supply chain. More than $14 Billion in cargo was stranded at sea and the world's seventh largest carriers' ships were scattered all over the globe at anchor or just outside territorial waters. The ports were overstressed trying to figure out what to do. Truckers were stranded waiting to pick up containers and return equipment. Chassis in the U.S. were scarce because the empties could not be taken off the trailers. Exporters couldn't get their goods out of terminals to rebook onto other ships. This went on and on and up and down the supply chain costing tens-of-millions of dollars in additional losses to land-side operations. Even today, there are still stranded Hanjin boxes scattered around the world.
Need for Safeguards. I have advocated since the fall of Hanjin that the Alliances moving forward should take joint responsibility for their partner carriers. I believe shippers and carriers need to work in the direction of providing safeguards. It is so important that this does not happen again. Companies may fail, but the responsibility lies with everyone, at least to the extent that we do not have the damage that occurred post-Hanjin. The responsibility is to get the ships to their ports of destination, unload the cargo, load the exports and empties, and get the ship back out to sea. The industry needs to investigate options such as insurance contracts or pooled funds to protect shippers from the fallout of a carrier collapse.
Established Safeguards. The good news is that THE Alliance recently announced a "unique contingency plan" should a member of THE Alliance suffer a bankruptcy. Accordingly, THE Alliance states it is establishing an independent trustee to manage funds to be used in case there is insolvency within the group. It is envisioned that the fund will be used to continue Alliance operations in the event of insolvency of one or more member lines. The independent trust fund is designed to guarantee that customers' cargo on board the affected members' ships will be carried to the port of destination.
I welcome the initiative undertaken by THE Alliance carriers to assist shippers and other customers in the event a carrier member becomes insolvent. THE Alliance's efforts to create a mechanism to keep cargo and commerce flowing in the event of another carrier bankruptcy demonstrates that carriers and Alliances have heard the concerns of the shipping public and are working to create commercial solutions to address those concerns. It is far better for the private sector to develop their own commercial safeguards in an industry as complex as shipping, than to have governments come in and dictate regulations.
As for the 2M and OCEAN Alliance, they should consider appropriate safeguards. With respect to 2M, while claiming a trust instrument is not necessary, the parties have stated that its strategic Alliance with HMM is voluntary in nature – meaning that shippers can choose to place their cargo on HMM ships. To this end, Maersk Line issued a customer note in December 2016 stating cargo will only be loaded onto HMM vessels with customers' express agreement – and only on the HMM operated service that is part of the Asia to US West Coast slot swap agreement. The strategic cooperation agreement has an initial term of three years. At this time, the OCEAN Alliance does not see a need to have a separate safeguard trust instrument.
It has been a rocky road for the international container fleet the past few years, what should they be concerned with moving forward?
Third Party Joint Contracting. All of the Alliances should be aware of their third party contracting authorities. Alliance members must negotiate independently with American businesses such as tugs, barges, feeder services, stevedores, chassis providers, container equipment lessors, bunker suppliers and other third party service providers in the U.S. On commercial matters Alliances can gain significant efficiencies by jointly discussing operational matters, without disrupting U.S. domestic service providers. I believe this balances the ocean carriers' economic needs to gain operational efficiencies while the FMC exercises its duty to protect the domestic maritime sector. The maritime business community operating in and around the American waterways – rivers, coasts, Great Lakes, and harbors - raised objections to the original joint contracting and procurement language proposed by the Alliances. Tens-of-thousands of family wage jobs are supported by these service providers and the U.S. coastal and inland waterways fleet. I appreciate the Alliances withdrawing the contractual language that would have otherwise allowed them to use their collective market power to negotiate terms and conditions with individual U.S. based service providers such as tugs. The Alliances would be well served by heeding to these principles of joint contracting.
Network Coordination Centers. Next, the Alliances have established or are establishing network coordination centers to manage certain operations. They also have the ability to set-up certain committees of the same nature. The coordination centers and committees generally authorize the parties to perform day-to-day management such as updating and coordinating vessel schedules and allocating space among the parties. The centers must ensure firewalls exist between the parties and that individual companies remain competitive with each other. The limited antitrust immunity that the Federal Maritime Commission is vested with allowing is sacred. All parties subject to the Shipping Act should be very careful in how they exercise their authorities.
Future Safeguards. Finally, as mentioned, I believe THE Alliance members have taken the most responsible course of action by ensuring through a Trust instrument that cargo is unloaded at its intended port. As for the other Alliances, they have to make their own decisions on safeguards. If we a have another Hanjin type situation where American companies, small businesses, service providers, consumers and exporters suffer, then the spotlight shined on the import industry this time around may be different. We all know the risks.
***

Commissioner William P. Doyle is a twice U.S. Senate confirmed Presidential appointee to the U.S. Federal Maritime Commission. He served as an officer in the U.S. Merchant Marine as a marine engineer aboard numerous classes of vessels. Prior to his FMC appointment, Commissioner Doyle served on cabinet and executive level boards and committees under both the Obama and George W. Bush Administrations. Internationally, Commissioner Doyle participates in discussions on certain bilateral shipping matters with other countries including Canada, Panama, Greece, Netherlands and other countries in the European Union. He represents the FMC and co-chairs the U.S.-China Bilateral Maritime Consultations where he meets with officials from the People's Republic of China regarding maritime shipping matters such as tax policies affecting U.S. interests in the U.S.-China trade. Domestically, Commissioner Doyle has been working with his fellow commissioners to address port congestion matters, ocean carrier alliances, industry consolidation and helping to find solutions that expedite the movement of cargo through the transportation system. William Doyle is an engineer first by trade having graduated from the Massachusetts Maritime Academy with a BS in Marine Engineering. He is also an attorney and a graduate of the Widener University Commonwealth School of Law
Note: Commissioner Doyle's thoughts are his and his alone and should not be construed to represent the position of the Commission or that of his fellow commissioners.