The Harbor Maintenance Tax comes in for more ire
Congress inches closer to change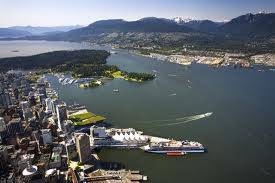 Those two intensely pro-maritime senators from Washington State will be jumping up and down with glee or rage, depending on what view you take, at the latest traffic figures for Port MetroVancouver.  (The two have introduced the Maritime Goods Movement Act to replace the Harbor Maintenance Tax).
Records are being broken all round at MetroVancouver. Container traffic was up 3 per cent to 1.34 million TEU in the first six months compared with 2012, of which 670,000 were imports, up 1.2 per cent from 2012. Overall, total tonnage was up 6.3 percent, largely because of bulk and breakbulk, particularly coal.
In the proposed legislation, the Maritime Goods Movement User Fee will be available to Congress for port activities and maintenance, supposedly doubling the money for ports. Commerce and industry will be forced to pay the fee and be unable to avoid it by going through Mexico and Canada. A novel feature will be special funds for smaller and remote ports (which of course has nothing to do with trawling for votes).
Gas and oil companies are also targeted in the form of the elimination of loopholes that, reportedly, net them billions in taxpayer subsidies.
The senators make no bones about where their hearts lie. "This legislation will change the Harbor Maintenance Tax to give shippers new incentives to move their goods through American ports – particularly those in the Pacific Northwest," says one.
The American Association of Port Authorities has been on Congress' back for years to get some change to the HMT. The association reckons that most of the money is siphoned off for other government budget uses and blames the worsening dredging situation (particularly to get ports ready for the 50 foot draft vessels) on this.
The Journal of Commerce reckons that "while Seattle and Tacoma have lost no market share relative to U.S. West Coast ports, their market share in the Pacific Northwest, a region that includes the Canadian ports of Vancouver and Prince Rupert, has slipped significantly in recent years.
"Seattle and Tacoma's combined container market share of the region — which includes Seattle, Tacoma, Vancouver and Prince Rupert — slipped from 62.7 percent in 2007 to 52.2 percent in 2012," says the JOC. "However, Seattle and Tacoma's combined market share in relation just to U.S. West Coast ports — including Seattle, Tacoma, Portland, Oakland, Los Angles and Long Beach — was relatively steady, indeed actually growing slightly from 17.5 to 17.7 percent during the period from 2007 to 2012.
"That shows how the Canadian ports, particularly Prince Rupert, where 70 percent of imports are bound for U.S. destinations, are making significant inroads into the Pacific Northwest container import market."