The Government is Here (to Help)
A sampling of recent edicts, events and announcements from inside the Beltway and some extending further.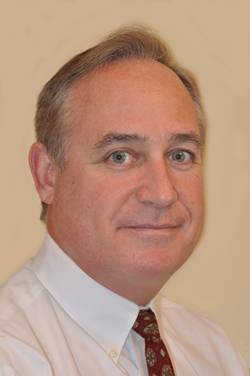 Those of you struggling to balance the books at any business on the waterfront know that it just isn't getting any easier. Dousing the flames by putting the proverbial hose on the problem is complicated enough without the federal and state governments actually adding fuel to fire. And, it may just be my imagination, but the federal government, starting with the U.S. Maritime Administration, has really outdone itself in the last couple of months. If you already think that perhaps I complain too much, then consider the following:  
Kings Point: the Rebuilding Begins …
As U.S. Transportation Secretary Ray LaHood recently extolled the virtues of his new choice to lead the nation's only federal merchant marine academy, I couldn't help wondering what was wrong with the three individuals that proceeded Colonel (ret.) James Helis (Ph.D) through the same revolving door. And, the answer is: nothing. Helis, a 30-year Army veteran, begins this month at the U.S. Merchant Marine Academy after spending the past eight years as a department chair at the United States Army War College.
LaHood declares that "Colonel Helis is an ideal fit for the Academy," and I have no reason to doubt him. That said; Marad and DOT heaped similar accolades upon the last two guys that sat in the same chair, both of whom departed under less-than-happy circumstances. At the same time, Marad is also scouring the nation's waterfront for a Deputy Superintendent (pay scale: $119,554.00 to $172,500.00 annually). Primary duties for this candidate include – among other things – ensuring a strong and productive academic program that delivers well qualified graduates for the merchant marine, and (unofficially) keeping your mouth shut when something stupid emanates from DOT in Washington. It's good work if you can get it. Caution: Both the top job and its Deputy adjunct can also be short-term employment.
Helis has an enviable resume. Previously a Department head of National Security and Strategy at the U.S. Army War College, he is also a West Point graduate with time spent as an Army Ranger and master parachutist. He is a veteran of the war in Afghanistan. He'll also have his hands full at Kings Point, where he'll be expected to right a ship that roils in the choppy wake of Marad (mis)management decisions. As a highly educated leader, Helis is right now probably wondering what happened to all that continuing education expertise that just got thrown off campus.
The Department of Transportation's Maritime Administration is responsible for overseeing the U.S. Merchant Marine Academy, including the hiring of key Academy positions. But, whatever happens, Colonel Helis is only the latest installment in Marad's effort to restore the U.S. Merchant Marine Academy to be (their words) the "crown jewel of all of the federal academies."
Part of this process, of course, is the Academy's task of improving its internal control in the wake of a scathing GAO report, issued in August of 2009. But, according to the latest GAO report (GAO-12-369 / 7/6/12), Academy and MARAD officials had addressed just 32 of 46 prior recommendations regarding deficiencies. Moreover – and more importantly, for many of the specific control-related recommendations that remained open – GAO reports that "the Academy and MARAD had not yet identified the cause of the related internal control deficiencies, a critical step for designing effective controls."
The latest GAO report then goes on to say that the Academy does not yet have an up-to-date, comprehensive plan for capital improvements to provide a basis for oversight. "Specifically, the Academy did not have a capital improvement plan that identified long-term capital improvement needs aligned with the Academy's strategic objectives, reliable cost estimates for planned improvements, and a phased implementation approach for prioritizing capital improvement needs." GAO further insists that "Such plan elements are consistent with Office of Management and Budget guidance and GAO-identified leading practices." Unfortunately, this preferred best practice is also inconsistent with the Marad we've all come to know over the past 3+ years.
Frankly, I'm at a loss as to why anyone should think Marad can be trusted to institute change at Kings Point. It seems like a lot of important decisions – life altering events for some folks at GMATS, in fact – have already been made when the underlying problems largely remain a mystery for those at DOT. Unbelievable. Okay; maybe not.  
Cargo Preference, Transportation Grants, the Jones Act, MSP and: the Price of Entry
Calmer now, I turn my attention (and yours) to the recent announcement that 11 US-based shipping companies were awarded a whopping $6 billion in DOT contracts for the purpose of "international and intermodal distribution services." Now, this is all work that apparently has to get done and no doubt spans the gamut of cargo preference, rolling stock for the U.S. Armed Forces overseas, farm aid and a myriad of other tasks. What the announcement didn't say was that the U.S. firms in question operate few, if any U.S.-built vessels for the purpose of carrying this cargo. Sure, some of them are flagged in from somewhere else and are now manned by U.S. mariners. They all can be reflagged at a moment's notice. And someday, they will.
These are some of the same companies who get subsidies for participating in the Maritime Security Program (MSP). 60 vessels strong, none of those are built in the United States, either. The taxpayers spend $168 million annually to support that program. With some firms also receiving as much as $2 billion in transportation contracts, down to as little (?) as $51 million, my thoughts turn to the question of how that money could be leveraged to revive a flagging U.S. merchant fleet.
We're foolish to believe that firms that operate reflagged tonnage (built elsewhere at a discount) and who also participate in the MSP program and additionally receive hundreds of millions of dollars in freight contracts aren't making good money or that they can't afford to build in the United States. Here's a novel idea: let's make the price of admission that each MSP participant and, for that matter, each beneficiary of U.S. government freight contracts be required to build at least one ship in their fleets right here at home. It can and should be done. But, it won't.
That's because – separately – President Obama last week signed into law the MAP-21 Act (H.R. 4348), which primarily provides funding for highway construction. They love to pour concrete in Washington. It also contains a provision amending the portion of the cargo preference laws related to export transportation of agricultural commodities. In short, the requirement that 75% of covered international food-aid cargo be reserved for US-flag vessels has been reduced to 50%. The need for U.S. tonnage – reflagged or otherwise – just got a little bit thinner.
You shouldn't get the wrong impression here. I'm a Jones Act supporter; I'm not a nut. The Jones Act has its place in the larger equation and remains as an important piece of our national security equation. The periodic need to spend $6 billion in one fell swoop on government cargo contracts is ample proof of that. So, too, is the apparent need to pay what amounts to an expensive retainer (another $160 million annually) to maritime security program participants so as to ensure the availability of as many as 60 hulls for times of national emergency.
There are those who seem happy that we simply have American mariners on board U.S.-flag hulls, irrespective of where they were built. I'm not. It isn't enough. The shipbuilding component of an island nation's security is every bit as important as how many hulls we have under U.S. flag. Is there room in that hybrid model for a few more American built vessels, in exchange for the privilege of receiving more than a fair rate of exchange for transport services – guaranteed contracts – in a tough shipping economy? You bet there is. Will things change in the short run? Not hardly. Not with this President, this Congress and a challenged Department of Transportation that couldn't find the domestic waterfront even if one of their imaginary, multi-billion dollar high speed rail trains rolled into it.


CA ARB & Federal Requirements
Finally, MarPro's Martin Rushmere's June 30th blog entitled "California Vessel Owners Get an Unfair Battering" is right on the money. And, while I don't want to steal his thunder, I find myself compelled to add a point or two. Rushmere's posting nicely lays out the environmental dysfunction on the U.S. West Coast, as U.S. ECA's (from 1 August) collide with California Air Resources Board (CARB) edicts, IMO, ISO and other protocols.
I said it earlier: it isn't getting any easier to run an ocean shipping company in this climate. Most operators are more than happy to run cleaner, environmentally compliant vessels. Asking them to adhere to two or more standards at once simply isn't fair. Indeed, it will someday put some of them out of business. - MarPro
 
* * *

Joseph Keefe is the lead commentator of MaritimeProfessional.com. Additionally, he is Editor of both Maritime Professional and MarineNews print magazines. He can be reached at jkeefe@maritimeprofessional.com or at Keefe@marinelink.com. MaritimeProfessional.com is the largest business networking site devoted to the marine industry. Each day thousands of industry professionals around the world log on to network, connect, and communicate.