The Epicenter of Ballast Water Treatment Technologies (for a Day)
The dedication of the Maritime Environmental Research Center's (MERC) barge-based Mobile Test Platform coincided perfectly with the latest meeting of the Great Lakes Ballast Water Collaborative Meeting at Baltimore, MD's inner harbor on Tuesday. What transpired there shed new light on both the coming battles and the developing collaboration in the world of BWT technologies.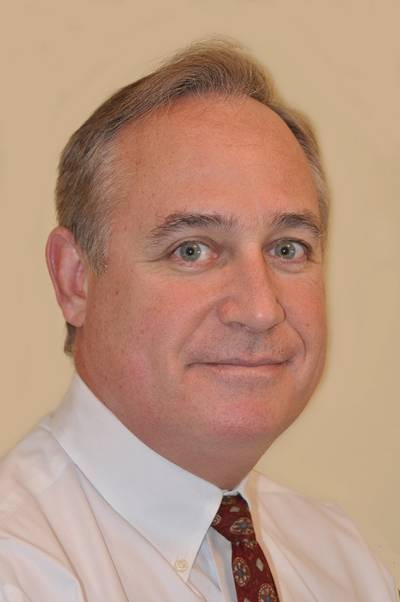 Baltimore, MD: For about eight hours on Tuesday, the collective world of invasive species and ballast water treatment technology experts, policy makers, classification societies, vendors and (seemingly) about half the PhD's on the planet were gathered in Baltimore's inner harbor for the dual purpose of (a.) dedicating the newest tool in the fight to standardize the effort to eradicate ship-borne invasive species, and (b.) the regular meeting of the Great Lakes Ballast Water Collaborative Meeting. If you missed either event, you also missed the opportunity to come up to speed on the latest in policy, regulatory and scientific progress (?) in the effort to standardize the global battle against invasive species. The dictionary defines the word epicenter as the point of the earth's surface directly above the focus of an earthquake, or, more simply, "a focal point." On Tuesday, both answers were more than appropriate.
In April, Dennis King and Patrick Hagen – two scientists actively studying the issue of invasive species – quantified the estimated cost of outfitting about 68,000 vessels with ballast water treatment systems at about USD $68 billion, or roughly $1 million per ship. I've since been told that this estimate is probably a bit high, but you get the general idea. The guesstimate timeline for installation of these systems is expected to spike between 2012 and 2015, with as many as 10,000 ships annually being fitted during that time frame. That's a lot of ships and a lot of money. And, that's why Tuesday was so important.
MERC Launches Their Mobile Testing Program
The dedication ceremony for the newest – and according to Congressman Elijah Cummings himself – the most advanced Mobile Test Platform is important for many reasons. A retrofitted barge that will allow ballast water treatment systems to be evaluated under natural salinities and biological communities from Baltimore, MD to Norfolk, VA, the unit is 155' long and 50' wide and has two large tanks that simulate ship ballast holds. According to MERC personnel, the leased platform cost approximately $2.5 million to assemble. The 27 September ceremony at Pier V in Baltimore was important enough to attract Rep. Elijah E. Cummings D – MD) and a host of other dignitaries including US Maritime Administration personnel and the Maryland Department of Transportation (heavily vested in this program). Largely the labor of love of Dr. Mario Tamburri, MERC Director and Associate Research Professor at the University of Maryland Center for Environmental Science, the test platform came together as a result of collaboration and funding from many stakeholders, including the Maryland Port Administration, with additional support from the US Maritime Administration, National Oceanic and Atmospheric Administration, and the American Bureau of Shipping.
According to Tamburri, the primary focus of the innovative platform is to evaluate the mechanical and biological efficacy, costs, and logistical aspects of ballast water treatment systems and to assess the economic impacts of ballast water regulations and management approaches.  Invasions of coastal habitats by non-native aquatic species are increasingly common worldwide, are known to cause extensive ecological and economic damage, and have the potential to create human health concerns. To that end, MERC has four main objectives:
Provide technology developers/vendors with facilities and expertise for pilot-scale and shipboard evaluations of treatment systems;
Provide regulatory agencies and classification societies with standardized, rigorous, and independent data on treatment system performance;
Provide ship builders and shipping lines with information and decision tools to select the most appropriate ballast water treatment options; and
Remove as much uncertainty as possible from emerging markets for treatment systems in order to accelerate the adoption of innovative technologies.
While the initial and primary focus of MERC is on ballast water treatment systems, it has the expertise, facilities, and academic independence that will allow for testing and assessment of additional technologies and innovations related to Green Shipping, including hull fouling invasive species, port and vessel air emissions and alternative fuels, and gray and oily water treatments. Significantly, the University of Maryland Center for Environmental Science is the University System of Maryland's environmental research institution. UMCES researchers are helping improve scientific understanding of Maryland, the region and the world through four research centers – Chesapeake Biological Laboratory in Solomons, Appalachian Laboratory in Frostburg, Horn Point Laboratory in Cambridge, and Institute of Marine and Environmental Technology in Baltimore, as well as administering the Maryland Sea Grant College in College Park.
Tamburri told MarPro on Tuesday that he already has three BWT technologies lined up for testing in the near future, but he also declined to name those parties. At present, there is no fee to use the testing facilities beyond the vendor's own costs for transporting and installing their systems on board the barge, but ultimately, the system will be one of "pay for service." In the meantime, says Tamburri, MERC is working to create firewalls between payment and the scientists and technicians tasked with performing the work. In this way, he says, the reporting function can be separated from the influence of the vendor paying for the service.
The testing platform comes along at the critical time in the BWT regulatory and policy struggles that characterize the ongoing, overarching effort to unify a global standard to eradicate the scourge of invasive species. And, anyone who doubts that reality surely was not present for the morning sessions of the Great Lakes Ballast Water Collaborative Meeting that took place adjacent to and concurrent with MERC's opening ceremonies. That's because the way forward is slowly coming into focus for all the players. Unfortunately, the high definition picture that has emerged is not necessarily the one everyone has hoped for.
Great Lakes Ballast Water Collaborative Meeting
For anyone hoping that the beginning of the end of the ballast water treatment standard battles is finally here, Tuesday's proceedings were bound to be a disappointment. On the other hand, the gathering also brought together virtually all of the brain trust that represents the key stakeholders for this important maritime issue. The discussions were substantive, pointed and served to define once more the deep chasm between some parties – primarily individual U.S. states and the federal / international position – that appears to be changing very little as the regulatory process reaches a key juncture.
With a key EPA Vessel General Permit (VGP) announcement due (and promised again on Tuesday) by 30 November, it was nevertheless clear that at least three states – Michigan, California and New York – were still clinging to a higher BWT treatment standard than that set forth by the IMO and one which will in all likelihood be mimicked by the Coast Guard. Briefly, some of the latest developments, as told by the regulatory players themselves, are set out below:
Canada: Canada has ratified the IMO standard; one of 28 countries to do so. Informally, the speculation that at least two other European countries were perhaps ready to sign brought optimism that the international effort to standardize treatment technologies capabilities was reaching critical mass. Canadian participants to the meeting had pointed questions to their American counterparts, especially those representing individual states. In short, Canada's representative wrapped up by saying, "Canada's approach is that while we think that ballast water exchange and flushing are the most effective techniques, we also recognize that BWT requirements are coming." That sounds pragmatic to me.
U.S. Coast Guard: The U.S. Coast Guard's Dr. Rich Everett declared emphatically that, "We're in a good place." That said, he elaborated very little on the possibility that the Coast Guard might at last be ready to issue their proposed standard. Some attendees remarked to MarPro, tongue-in-cheek, that they weren't sure if his comments were referring to a recent holiday or BWT matters. Later, and in response to questions from other attendees, Everett would say only that, "We still do not have a formal type approval process, beyond STEP." Referring to those technologies already "approved" by other, foreign entities, he added, "We are hoping to eliminate redundant testing, if at all possible." Swell.
Environmental Protection Agency: Dr. Ryan Albert from the EPA waxed optimistic about making a promised 30 November delivery date for the next VGP, but also declined to get specific about what that might entail. Wearing my MarineNews hat for a moment, I specifically addressed the issue of the impact of this VGP on vessels of less than 79 feet, to which Albert replied, "We are aware of differences between vessel's sizes." I pressed for the possibility of caveats to exclude certain tonnage from the new rules. Dr. Albert then politely repeated his previous answer. Your guess, therefore, is as good as mine.
Michigan: Michigan's representative to the conference kicked off by describing a settlement with the EPA, reached in March of this year and then proceeded to list about six caveats to that agreement that would potentially nullify its effect if they didn't get what they wanted. From where I was sitting, that didn't sound like progress to me.
California: California continues clings to a standard that is effectively 1000X more stringent than that set forth by the IMO and then proceeded to explain why it really wasn't "1000X" and then described 8 to 10 technologies that have the "potential" to meet their criteria, but in response to questions from others, couldn't really explain how they arrived at that hypothesis, especially since they freely admit that they have neither the infrastructure or capability to perform testing of their own. * Deep breath * Incredibly, their representative then described a process where a vendor might "self" certify their equipment for use in California waters. This raised more than a few eyebrows. The PhDs just smiled.
New York: Quite simply, New York continues to maintain that technology exists to test to a higher standard than IMO's; specifically 10X that standard. It certainly did not appear that the Empire state was in any way ready to back off from that position. Who am I to doubt them?
Still Work to be Done
As described in the very informative U.S. legislative update also given on Tuesday, a July amendment introduced in the U.S. House of Representatives calls for a prohibition of EPA funding to states that enact individual BWT standards that exceed the federal/IMO benchmark.  Still in play, the amendment was designed to "get the attention of individual states." Another bill, sponsored, in part, by Rep. Labiondo (R – NJ) in early September and entitled the Commercial Vessel Discharge Reform Act (HR 2840), was supposedly intended to encourage a uniform national standard to be aligned with the IMO and also calls for greater EPA/DHS cooperation. Nevertheless, neither effort was expected to gain any real traction. The general consensus seemed to be that all parties were awaiting for the new regulations (EPA / Coast Guard) to emerge before anything else was contemplated.
Meanwhile, both New York and Michigan, in response to pointed questions from other parties in the room (the Canadians particularly perturbed), both admitted that they do not have enforcement capabilities within their own state governments and New York even went as far as saying that the Empire State expects the Coast Guard and EPA to do it for them, all the while maintaining a different, balkanized standard of their own. Go figure. When the meeting broke for a working lunch, the last question (more of a statement, really) had the room roaring in laughter when one disgusted participant expressed frustration and doubts as to how any of the regulatory efforts could possibly work amongst all of the discord. I have to agree with him.
On the Back Burner
Lurking in the shadows, once the issue of BWT standards and technology is sorted out, is the issue of "Bio-fouling" or the process of introducing invasive species via organisms clinging to the hulls of vessels arriving from other places. Those of you familiar with Marad's Ghost Fleet woes in Suisun Bay are well aware that California is well out in front on this issue and has gone as far as quantifying the percentage of invasive species that could be introduced from that vector. Apparently, it is quite significant – as much as 40 percent of all identifiable waterborne invasive species. To say that this could eventually create a cottage industry equivalent to that now developing as a result of BWT technology developments now ongoing would not be an understatement. The U.S. Coast Guard, for its part, at the meeting admitted that the issue was on their radar but that they hadn't yet gotten very far into the weeds with it. You can surely understand why.
Looking Forward
Suffice it to say that the impressive quality of the participants notwithstanding, a lot of work remains to be done in way of developing a global, unified ballast water treatment standard. From where I sit, those previously mentioned, unpopular and somewhat draconian federal bills and amendments may soon be the only way to marry everyone (at least here in the United States) together. Meanwhile, both EPA and the Coast Guard were sufficiently coy about what they intended to do next (and in the Coast Guard's case, when that might happen) that the national picture remains, as a minimum, muddled and at best, uncertain. Still, and if only for a few hours on a gray autumn day in September, everyone was in the same room and talking. Beyond this, Dr. Mario Tamburri's new MERC Testing Platform offers vendors and regulators alike another high-tech outlet to test emerging equipment and technologies.
Baltimore, Maryland: The Epicenter of Ballast Water treatment technology and regulatory efforts, indeed. At least, for a day. – MarPro.
* * *
Joseph Keefe is the lead commentator of MaritimeProfessional.com. Additionally, he is Editor of both Maritime Professional and MarineNews print magazines. He can be reached at jkeefe@maritimeprofessional.com or at Keefe@marinelink.com. MaritimeProfessional.com is the largest business networking site devoted to the marine industry. Each day thousands of industry professionals around the world log on to network, connect, and communicate.