The Crude Oil Markets are Changing
The U.S. Government Accounting Office (GAO) Says that You Should Care. The reasons why are all good.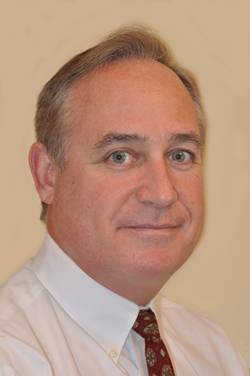 In its most recent report, "Changing Crude Oil Markets: Allowing Exports Could Reduce Consumer Fuel Prices, and the Size of the Strategic Reserves Should Be Reexamined," (GAO-14-807, September 30), the always measured and well-balanced Government Accounting Office said that "stakeholders interviewed suggest that removing crude oil export restrictions is likely to increase domestic crude oil prices but decrease consumer fuel prices." But, that's not all they found. In fact, there appear to be very few reasons not to open up U.S. crude production to export markets. All this, and from the government that closed this avenue of commerce (for apparently good reason), more than four decades ago. Go figure.
Following many years of falling U.S. crude production, technological advances have contributed to increasing U.S. production. At the same time, net crude oil imports—imports minus exports—have declined from a peak of about 60 percent of consumption in 2005 to 30 percent in the first 5 months of 2014. According to Energy Information Administration forecasts, net imports are expected to remain well below 2005 levels into the future.
I wrote a column in this very venue not too long ago on this very subject (Exporting Crude Oil: a no-brainer / 3 September 2014 ). I took some flak from a regular reader who preferred a private E-mail as opposed to a posting on the site, but flak, nevertheless. And, at the end of the day, I had to ask myself, why should anyone listen to an ex-mariner, trade magazine editor who holds forth on geopolitical issues? Fair enough. But, when the GAO weighs in, especially in the era of a supposedly more 'left-leaning' administration, maybe at that point, it is time to sit up and listen. That is, if anyone took the time to read the document and was even aware that it had been produced.
Well, you've run out of excuses. The report gives a well-ordered laundry list of reasons why crude oil exports are a good thing. I hesitate to spoil the report for you, but within the 51-page document, GAO makes the following points – and backs them up:


 

Crude & Fuel Prices: here & overseas …
Prices for some U.S. crude oils are lower than international prices—for example, one benchmark U.S. crude oil averaged $101 per barrel in 2014, while a comparable international crude oil averaged $109. Studies estimate that U.S. crude oil prices would increase by about $2 to $8 per barrel—bringing them closer to international prices. At the same time, studies and stakeholders suggest that U.S. prices for gasoline, diesel, and other consumer fuels follow international prices, so allowing crude oil exports would increase world supplies of crude oil, which is expected to reduce international prices and, subsequently, lower consumer fuel prices.
Removing export restrictions would increase domestic production—8 million barrels per day in April 2014—because of increasing domestic crude oil prices. Estimates range from an additional 130,000 to 3.3 million barrels per day on average from 2015 through 2035. Actually, monthly domestic crude oil production has increased by almost 68 percent since 2008 from an average of about 5 million barrels per day in 2008 to 8.3 million barrels per day in April 2014. Even with current crude oil export restrictions, given various scenarios, EIA projects that domestic production will continue to increase and could reach 9.6 million barrels per day by 2019. Think of the tax revenues. I'm just sayin' …
Lest anyone think GAO didn't consider ALL angles, they also issued some caveats with regard to the environment. Specifically, they said, "Additional crude oil production may pose risks to the quality and quantity of surface groundwater sources; increase greenhouse gas and other emissions; and increase the risk of spills from crude oil transportation." The last part, however – I vehemently disagree with. The maritime oil transportation industry has done nothing in the last 40 years – NOTHING – to make anyone think they haven't gotten on board the "green train." Discharges from all tank vessels in U.S. waters are down at least 95 percent in that time frame. There is no reason but to believe that this won't continue. Actually, and to be fair, GAO's primary concerns about transportation miscues involve rail transport. As well they should. Read on:
Transportation Challenges
GAO says that "Increased crude oil production could exacerbate transportation challenges."  So much so that those refiners have increasingly relied on rail to transport crude oil. About 236,000 carloads of crude oil moved via rail in 2012, up exponentially from the 9,700 carloads moved in 2008. This has resulted in increased incidents such as spills and fires involving crude oil trains. Just 8 accidents in 2008 skyrocketed to 119 incidents in 2013, according to the U.S. Department of Transportation. On the other hand, GAO says that one stakeholder suggested that removing export restrictions could reduce the amount of crude oil transported by rail, in some instances, since the most economic way to export crude oil is by pipeline to a tanker. As a result, the number of rail accidents involving crude oil spills, says the GAO, could decrease. What a great idea!
Removing export restrictions is expected to increase the size of the economy, with implications for employment, investment, public revenue, and trade. For example, removing restrictions is expected to contribute to further declines in net crude oil imports, reducing the U.S. trade deficit. And, says GAO, an average of 230,000 to 380,000 workers would be removed from unemployment through 2020 IF export restrictions were eliminated in 2015. Employment and the trade deficit are the key points here. Think of the implications.
The Strategic Petroleum Reserve (SPR)
This one is way above my pay grade. The SPR remains, at least for me, some sort of enigma – like the question, "Where is the Internet, really?" Nevertheless, and also according to the GAO, changing market conditions have implications for the size, location, and composition of Department of Energy's (DOE) Strategic Petroleum Reserve (SPR). In particular, increased domestic crude oil production and falling net imports may affect the ideal size of the SPR. Removing export restrictions is expected to contribute to additional decreases in net imports in the future.
GAO also reports that, as a member of the International Energy Agency, the United States is required to maintain public and private reserves of at least 90 days of net imports but, as of May 2014, the SPR held reserves of 106 days—worth about $73 billion—and private industry held reserves of 141 days. GAO says that DOE has not, in the last few years, reexamined the size of the SPR. As such, GAO says that federal agencies should do just that.
From fiscal year 2000 through 2013, the federal government spent about $0.5 billion to purchase crude oil, and spent $2.5 billion for operations and maintenance of the reserve. And, the United States is a member of the IEA and has agreed, along with 28 other member nations, to maintain reserves of crude oil or petroleum products equaling 90 days of net imports and to release these reserves and reduce demand during oil supply disruptions. But, do we really need to keep that oil hanging around anymore? Is it worth spending all that money to do so? Food for thought.
Finally, GAO surmises that "removing export restrictions may lead to more investment in crude oil exploration and production, but this investment could be somewhat offset by less investment in the refining industry. As discussed previously, removing export restrictions is expected to increase domestic crude oil production. Private investment in drilling rigs, engineering services, and transportation and logistics facilities, for example, is needed to increase domestic crude oil production."
It's way past time to stop kicking the can down the road. Even the GAO says so, in so many words. That's good enough for me. What about you? – MarPro
* * *
Joseph Keefe is the lead commentator of MaritimeProfessional.com. Additionally, he is Editor of both Maritime Professional and MarineNews print magazines. He can be reached at [email protected] or at [email protected] MaritimeProfessional.com is the largest business networking site devoted to the marine industry. Each day thousands of industry professionals around the world log on to network, connect, and communicate.