The Criminalization of Mariners Continues Unabated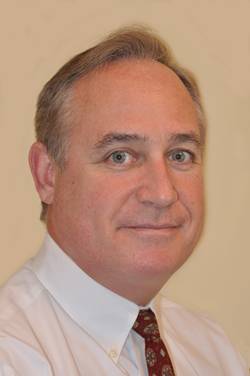 The cost of that policy and practice will someday yield a more dangerous global waterfront. Count on it.
Reuters this week reported that Spain's Supreme Court had sentenced the captain of the Prestige oil tanker, which sank off Spain's northwestern coast in 2002, to two years in prison. That this edict came down probably wouldn't surprise most professional mariners today, but its announcement, more than 14 years after the ill-fated tanker sank and sent more than 63,000 tons of oil into the waters off the coast Europe, probably should. Imagine yourself being hauled backed into court almost 15 years after a tragic event and being sent to prison for it. That's apparently what happened this week in Spain.
Ironically, it wasn't too long ago (January 7) in this very venue that I voiced my disdain for the increasingly common practice of criminalizing virtually every mistake made on the water by professional mariners. Normally, it involves federal prosecutors invoking the Migratory Bird Act in U.S. waters (no doubt the Prestige spill would've been a good candidate) when there is any kind of environmental damage attributed to a vessel on the water. In this case, according to the Reuters report, "The captain was convicted of recklessness resulting in catastrophic environmental damage, according to a statement by the court, overturning a previous sentence which cleared him of criminal responsibility."
But, also in this case, there was plenty of blame to go around. Ultimately, the authorities chose to place it all on the shoulders of the mariner. Leendert Muller, President of the International Salvage Union, aptly pointed out in the October 2015 edition of MarineNews magazine, "A casualty vessel will often need to be brought to a Place of Refuge where its condition can be stabilized by, for example, carrying out emergency repairs or lightening her cargo." Certainly, this was the case with the tanker Prestige.
Leendert goes on to say, "… with all casualties there is the possibility of a spill of a pollutant and many coastal states are unwilling to allow a casualty to come to a Place of Refuge on their coast for fear of environmental damage if the vessel's condition deteriorates." This also proved true in the case of the Prestige. Muller's overriding concern – one that most salvors share as one of the biggest issues facing the global salvage community today – is the issue of Places of Refuge. Without this help, the task of the salvor becomes much more difficult, if not impossible.
Those prescient words also rang true in the case of the Prestige. That's because, after the storm had damaged one of its tanks, the tanker spent days drifting at sea having been refused permission to dock by Spanish, Portuguese and French authorities. Eventually, it broke up and sank about 250 miles off the coast, spewing oil into the sea.
For the Master of the ill-fated vessel, it was a tough slog from the very beginning. Given documents that said the ship was suitable for its intended purpose, he loaded his cargo and went to sea as ordered by his principals. When trouble ensued, he pled for help in the form of a Place of Refuge and was denied by not one, but three governments. And, as ISU's Leendert Muller insists in the MarineNews article, "It is a narrow view because to keep the vessel at sea will not improve the casualty's condition and therefore creates the risk of any subsequent pollution spreading over a larger area – possibly along the coast of more than one country."
You don't need me to recount the story of the Prestige. That said; assigning blame in this case is a difficult task. We could say that inspectors missed vital indications of the vessel's condition and we could blame the government(s) for exacerbating an already bad situation by sending a crippled vessel back out to sea in less than optimal weather conditions. I'm not sure what I would have done had I been the Master of that vessel. But, it is clear that he had few, if any good options.
This case – a serious one, to be sure – in particular underscores the growing danger of criminalizing virtually every single mistake made at sea. It is also the 'poster child' example of how multiple errors – ashore and at sea – can contribute to an environmental disaster. Placing all the blame squarely on the shoulders of one individual; the Master, is simply wrong. It also sends a clear message to every one of the global seafarers who today, still toil in this industry.
More than 30 years ago, I was still going to sea. My CPA banker girlfriend (now my wife) asked me casually one night, "Why do you make so much money?" I thought about that for a minute and replied, "Because if I make a mistake at sea, it's probably going to be a really big deal. If you make one in the office, that's why they put erasers on pencils." Predictably, that didn't quite sit well with her. She replied that what she did ashore was equally important to anything I was doing at sea. It turns out we were both right. All of that said; when we someday find that we can't attract the best and the brightest to climb up the gangway, then we won't need to wonder why.
Quite simply, if no one else is to blame in the tragic case of the tanker Prestige, then a long since retired 81-year old seafarer shouldn't be singled out, either. In a case that still holds many unanswered questions, this is the one thing I know for sure. – MarPro.
* * *
Joseph Keefe is the lead commentator of MaritimeProfessional.com. Additionally, he is Editor of both Maritime Professional and MarineNews print magazines. He can be reached at jkeefe@maritimeprofessional.com or at Keefe@marinelink.com. MaritimeProfessional.com is the largest business networking site devoted to the marine industry. Each day thousands of industry professionals around the world log on to network, connect, and communicate.