That Act again
Wrapping the Jones Act in the Stars and Stripes, Congress style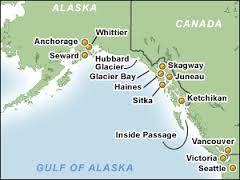 The Jones Act has come in for renewed cheerleading from federal politicians.  Two congressmen, one from California and one from Louisiana, say in a Washington newspaper opinion article that there is a "renaissance" in domestic shipbuilding, (and also acknowledge that the boom largely stems from the oil boom.) "Whether through new vessel construction, innovative technology or rigorous safety training, at a time when other industries are suffering from uncertainty, the domestic maritime industry is investing in its future and safeguarding its resilience. All Americans will reap the benefits.
"The Jones Act should be hailed as a commercial and a public policy success. It is the critical factor that ensures a vibrant domestic maritime sector, which in turn helps propel the American economy and protect vital U.S. national and homeland security interests."
The reps. pay due homage to the security aspect. "Without the Jones Act, vessels and crews from foreign nations could move freely on U.S. waters, creating a more porous border, increasing possible security threats and introducing vessels and mariners who do not adhere to U.S. standards into the bloodstream of our nation."
While some of their views might elicit disagreement, wholehearted support is certain to greet their comments on mariner competence. "Our mariners are best in class in their training, safety and commitment to this great land."
Three Alaska federal politicians have added their endorsement of the Jones Act, disguising it in a booster shout out for the state's maritime industry. Seizing on a study by accountancy and consultancy firm PriceWaterhouseCoopers, they note that the state is third in the nation for per capita maritime jobs. The industry adds more than $1 billion a year to the state's economy and sustains 1100 jobs.  
"The U.S.-flagged fleet, enabled by strong support from the Jones Act, has been key to Alaska's development and is the economic backbone of the state today. From moving our natural resources to market to transporting our armed forces overseas, to bringing in the commercial goods needed to keep the state running, Alaskans rely on the maritime industry in almost every aspect of our lives," says one of the group. "I am a strong supporter of the Jones Act, which I believe is necessary to maintaining a viable U.S. merchant marine fleet that keeps Alaskan communities fueled and supplied even in some of the world's most challenging conditions," says another.