Technology: situations, challenges – and opportunities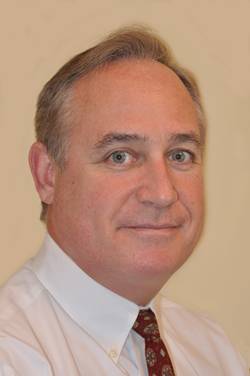 Not too long ago, I shared in this venue the wonders of what I saw in terms of new technology for the waterfront at the biennial SMM Trade Show in Hamburg, Germany.
And, it was truly impressive; a harbinger of what is to come and indeed, what's already arrived on our doorstep. At the same time, technology undoubtedly brings with it, new problems. But, maybe 'problems' is a poor choice of words. It was probably 25 years ago when my wife's boss at the bank – a very smart woman – told her, "There are no problems; only situations, opportunities and challenges." If so, then we surely have all three of those descriptors awaiting our autonomous and connected vessel, just over the proverbial horizon.
A little more recently, but still more than four years ago, at the annual CMA Show in Stamford, CT, I sat in on industry icon Frank Coles' entertaining address on the future of the 'wired vessel,' how it's already here and why those who fail to adjust and get on board are doomed to go the way of steam reciprocating steering gear. Then the President of Inmarsat Maritime – and just today named the CEO of Wallem Group – he talked about what will drive the next wave of technology: the youthful ship's staff now just coming on board. Beyond this, he insisted, they will demand it. In their way, he said, were people of my generation who, like it or not, had been introduced to E-mail, the Internet, cellular telephones and 'personal digital assistants' somewhere in mid-career.
It was at about this point in his speech that I shifted a little uncomfortably in my chair. He was, of course, talking about me – the over-50 guy in the audience. As I surreptitiously checked my (Gasp!) Blackberry under the table for those 'important' messages that just can't wait under any circumstances, I also realized at that very same moment that I was at least three releases of Blackberry behind and that I was perhaps one of only a handful of folks at the conference still driving a Blackberry. I put the device away. No sense someone else in the audience seeing me drive yesterday's technology.
I liked my Blackberry; the tactile feel of the keyboard and a few other options. It was my first smart phone. I'm not much of a WEB surfer at work – I like to get things done. So, perhaps the heightened web service I might get on another platform wasn't as important to me as it might be to someone else – like for example, my now 18-year old daughter. It wasn't very long after that trade event that I traded in my Blackberry for an iPhone.
Frank Coles would have been proud. The bad news is that the iPhone I purchased in 2014 is still the one I'm driving today. There are a couple of things impacting that reality. For one thing, the cost of the latest iPhone version is bumping up against USD $1,000 and secondly, I also purchased a protective case before I'd even left my cellular provider's offices when I upgraded. Accordingly, and unlike my daughter, I haven't broken three phones in the last four years. My device today looks like as-new, clean as a whistle. And, it works just fine. I'm not big on change and I am frankly not looking forward to paying for and/or learning how to use the next, new device. But, eventually, I will.
Looking even further back in time, it was more than five years ago that I had the opportunity to retake my Coast Guard mandated ARPA course and requalify my Radar Observer certificate. This entailed some time spent in a modern ship simulator. Now, I've been in many simulators over the years, but only as a journalist, reporting on the many incredible advances that have occurred over the years in this type of training tool. I had never been in one for the purpose of actual training where someone else was evaluating my performance. And, I was frankly a bit nervous.
As perhaps the last dinosaur mariner on the planet who hadn't taken any sort of training in a simulator, and having last signed onto a ship more than 25 years earlier, I was also a little rusty. Additionally, there was a bunch of equipment up there that I had never operated. As the exercise (evaluation) commenced, my instructor reached over on the console and switched off the ECDIS, saying simply, "You're not gonna need that today." This made me enormously happy. I now had, at my challenged disposal; the radar, a paper chart and of course, all that beautiful hi-rez scenery projected onto the screens that formed the windows of my imaginary wheelhouse. Good enough.
Off we went. My job was to navigate for a bit on an inbound leg into an East Coast USA port and make a couple of turns without running my imaginary 80,000 deadweight ton containership aground. About 10 minutes into the exercise, I had to execute a 90 degree turn. Satisfied that I was on the right track at the appropriate distance off the beach, we arrived at the big moment. Checking the Radar range one more time, I straightened up and waited for my chosen landmark to come abeam in the window and then ordered the turn. The turn completed, the instructor then stopped the exercise and asked me, "Why did you do that?" I had no idea what he was talking about. "Do What?" Clearly, I'd done something wrong.
He got right to the point: "You looked out the window before ordering the turn. Why?" I hesitated and then replied, "Well, that's what they taught me 30 years ago: the radar range is very accurate, but perhaps the bearing is not. If the visibility is good, then I like to see what I'm turning on." He nodded and replied, "We have a hard time teaching the young kids to do just that. They're too busy looking at all the electronics. You looked out the window. That's old school." I shrugged and then he said, "Okay, let's back it up. This time make that turn a little more smartly."
It wasn't too long after that I took my first ECDIS class – ironically at the now defunct GMATS School then located on the campus of the U.S. Merchant Maine Academy at Kings Point. (Captain) Christian Hempstead, possibly the most knowledgeable ECDIS simulator instructor on the planet (no disrespect to anyone else), was in charge of the course, which I took with about 20 other tugboat captains and mates. Over the course of a few days, we worked on learning (the other guys were way down the curve ahead of me) how to use the equipment and decipher the ECDIS overlay on the radar screens in addition to using the tug-related controls to navigate, dock and undock, etc. I must say that the poor guy that got paired with me was awfully patient with his dinosaur, blue water simulator mate.
Once over the initial timid approach to the controls and after having learned how the overlay worked in conjunction with AIS signals, etc., I had a ball. And, I can tell you that I wouldn't go to sea again without ECDIS and the AIS overlay. Never. For my money, that combination of equipment and technology is the most significant improvement and advancement on the water in 50 years. I'm sure there are hundreds of other mates and captains who might agree. And, therein lays the danger.
The loss of and/or perceived need to teach basics to young mariners and officer candidates entering the business is, in my estimation, a real issue. Looking WAY back to my first use of a Radar simulator at the Seamen's Church Institute, then located near Battery Park in New York City, the quandary was obvious, even as a third year Mass. Maritime cadet at the tender age of 20 years old. The grizzled veteran instructor told us, "The problem isn't teaching you folks how to use Radar, or to plot or anything else. It involves the understanding of what relative motion entails at sea." He was spot on.
Nevertheless, the U.S. Naval Academy not too long ago proposed the elimination of celestial navigation as part of their curriculum, but I think they've backed off on that. And, you can argue that the U.S. Navy failed its young officers in terms of training skills in the messy aftermath of the two most recent high profile collisions, but at the same time wonder how those events happened at all, especially given all of the electronic wizardry on board their modern warships.
The world of commercial, ocean shipping has, for many decades, measured progress in terms of increases in vessel length, vessel drafts and associated deadweight tonnage. Size mattered and little else (seemingly) was seriously considered. During that same era, vessel operators and their customers were anything but early adopters of new technology. As a former mariner, cargo surveyor and marine consultant, I was as guilty as the next guy (or gal).
The arrival of electronic charts and ECDIS – more than 15 years after I stopped shipping out – simply horrified me. Large shipping companies announced that they were going 'totally paperless.' "What if the system fails?" I quailed, adding, "What will they do then?" Not to worry. The ensuing years have shown us that e-charts, ECDIS and all the rest are positive and presumably permanent additions to the modern wheelhouse (or monitoring center for that autonomous vessel located hundreds of miles away).
The technology being rolled out at SMM in Hamburg was (and is) simply amazing. Leveraging that technology to produce shipping efficiencies, the march towards zero emissions, as well as improved maritime safety all represent the ultimate opportunity for shipping in this increasingly modern age. That technology – like the latest version of smart phone – comes at a dear price. That said; it will continue to evolve and the waterfront's adoption of these developments will make winners out of those who get on board, and put those who do not, out of business.
Frank Coles is right: the dinosaurs need to get out of the way. At the same time, my point regarding the importance of first learning – and retaining – the fundamentals that support all the gadgets, is equally necessary. This is our opportunity to make sure both things happen. Similarly, one without the other is a recipe for failure. And that, in a nutshell, is the situation, the opportunity – and the challenge. – MLPro.
* * *
Joseph Keefe is a 1980 (Deck) graduate of the Massachusetts Maritime Academy and lead commentator of MaritimeProfessional.com. Additionally, he is Editor of both Maritime Logistics Professional and MarineNews magazines. He can be reached at [email protected] or at [email protected] MaritimeProfessional.com is the largest business networking site devoted to the marine industry. Each day thousands of industry professionals around the world log on to network, connect, and communicate.