Sure Signs that the Apocalypse is Upon Us …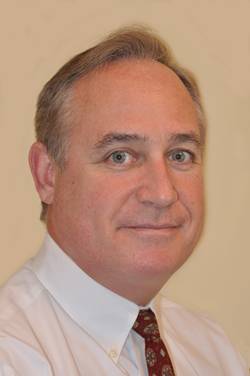 U.S. Merchant Marine Academy Abruptly Cancels Sea Term


I have followed the ongoing drama at the nation's only federal maritime academy for some time and covered those events closely within my publications over the past ten years or so. Even so, I must admit that I was taken aback when I read that the U.S. Maritime Administration had cancelled the sea term for an entire section of Kings Point midshipmen, just days before these future mariners were about to be sent out to sea.



Standing Down


In a prepared statement, the DOT's maritime arm said simply, "While the Department of Transportation (DOT), the Maritime Administration (MARAD), and the United States Merchant Marine Academy (USMMA) have made consistent efforts to address sexual assault and sexual harassment on campus over the last few years, we've grappled with appropriate means of extending these efforts during "Sea Year" when the Midshipmen are off campus training on working U.S. merchant marine vessels. The safety of these young women and men are our highest priority, and the USMMA is standing down having Midshipmen serve on these vessels until it is assured that their training will be carried out in a safe environment."


I next reached out to the U.S. Maritime Administration itself for comment on the decision to suspend sea training. I received in return, a prepared statement attributed to Marad Chief Chip Jaenichen, who said, "There is no specific incident prompting this action. Sea Year is a unique situation for these young men and women, and we believe there continues to be a need to address the culture onboard vessels to better ensure Midshipmen are in an environment that is both safe and respectful. This is not just about Sexual Assault/Sexual Harassment, but an effort to ensure the Sea Year is an appropriate training and work environment for the Midshipmen."


The one common denominator that I hear from most parties is that "the timing of such a move is curious." Indeed. Why now and why not six months ago? That's the $60,000 question. As Marad plans a June 24th 'Call-to-Action' with the maritime industry to address among other things, the safety of Kings Point students, they also say that they have begun to develop a comprehensive plan that protects the Midshipmen. At the same time, they insist that 'every effort' is being made to ensure an on-time graduation for affected students.


Another USMMA note advises, "Midshipmen go out to Sea Year in waves and the first group of 33 from the Class of 2019 were scheduled to depart by June 25. These students will remain on campus until the resumption of Sea Year activities. Midshipmen currently at sea will disembark when they reach their next port, and return to their homes to complete their sea year project. The Academy will bear the travel costs."


Since that time, MarPro has been advised that not all students are being recalled from all merchant vessels. If true, then apparently, some midshipmen are in danger on certain vessels, while others are deemed safe. And Marad itself yesterday confirmed that some students will remain in place, despite the "stand down." It doesn't seem to me that you can have it both ways: they're either all safe, or nobody's safe.



A Broad Stroke


The June 24 'Call to Action' also promises to be an interesting event. It could also be rancorous. If I'm a U.S. shipping company executive and I'm not on the short list of U.S. flag vessel operators taking a subsidy, I think I'd be tempted to tell Marad where they could take their requests for ship billets in the future. That's because any time the issue(s) of sexual harassment, student safety and even assaults enter any discussion, the implication of risk for all players involved – including the shippers themselves – becomes very real. And, if there is one thing a domestic, Jones Act ship operator doesn't need, well; that's another legal issue.


Commercial shipping involves a certain amount of risk. Operators spend much of their waking hours trying to limit or mitigate risk. Better yet, completely eliminating risk is an even more desirable outcome. Off the top of my head, I can think of one way to eliminate one piece of risk from this equation altogether.


The Marad / USMMA decision by default paints the entire domestic shipping industry with a broad stroke; and not a very flattering one, at that. It questions the quality of training given to cadets; it questions the collective safety of these students and it reflects a lack of trust in the professionals who currently sail in a licensed mode aboard U.S. flag tonnage. It also calls into question the future of this training routine, something that has been a staple of countless future American mariners for more than a half century. To be fair, Marad isn't the only entity that's concerned.


Rethinking Cadet Training?


From yet another industry stakeholder, I got the following advice: "Exclusively unsupervised training has been a bad idea from its inception. Perhaps USMMA is straining to get leverage for operating their own training ship. The biggest impediment to effective education and training there has been MARAD. Nonetheless, the disturbance to those cadets on board vessels will be very hard to correct. Not to mention the teaching schedules on campus. Maybe MARAD is angling to shut down the place. This could do it." I found the idea that cadet shipping being equated to "unsupervised training" to be a novel point of view, especially given my experiences as a cadet and the time-honored tenet that cadets who shipped out on merchant vessels get a better education than those who go out on the state maritime academy training ships.


That's exactly what they told us in the late 1970's: dontcha know that those Kings Point kids were going to come out ahead of us when we graduated in 1980. At Mass. Maritime, there were limited cadet berths on real merchant ships back then. We got what Kings Point didn't use (and those we could get to before the other state schools could snap them up). And, they were coveted assignments. MMA doled them out strictly as a function of (a.) grade point average and (b.) disciplinary records. I made the list for my senior sea term only when two deck cadets ahead of me were abruptly dropped from the roster because of Captain's Mast infractions. I jumped at the unexpected opportunity. That summer on a West Coast VLCC running back and forth to Valdez, AK was a wonderful experience. But now, I'm being told that maybe this is no longer a good idea. Go figure.


"… the USMMA is standing down from having Midshipmen serve on vessels as part of Sea Year training until adequate measures are instituted that ensure they can work and train in an environment that is both safe and respectful … Effective learning can only take place when men and women feel safe and secure in a supportive environment." That's what Marad believes. I certainly agree with the last part. That said; I don't think there is any way to ensure that everyone is safe in every environment, every day, on every ship. It just isn't going to happen, shipping companies can't guarantee it, and they'd be foolish if they did. Here's a wakeup call: It's a dangerous job, performed in a challenging environment. If it wasn't, ships wouldn't need SOLAS, ISM, MLC, STCW, Subchapter M and a dozen other safety-related acronyms.



The academy insists that "Sea Year is and will remain a core element of the Academy's academic program." That may well be. That said; I simply can't imagine what it will look like, on what platform(s) that training will take place, and when that will happen. Because, if anyone thinks that a meeting on 24 June between stakeholders and Marad is going to solve anything in a New York minute, then I want in on whatever brand of Chardonnay they are gulping. If these cadets go back to sea on the same vessels they've just been removed from any time soon, it will be business as usual at sea – for everyone – with one small caveat.


Imagine just one potential outcome for U.S. flag shipping in the wake of the big summit on the 24. The meeting now concluded, shippers and Marad agree: the cadets will be safe and protected. The memo(s) go out, fleet wide, admonishing all personnel to act appropriately and warning of the consequences if they do not. The professional mariners, upon receiving this advice, endeavor to never speak or interact with any cadet, ever again, for fear of being accused of something that they did not do. Indeed, the old preschool teacher rule will now be in place: Never allow yourself to be alone in a room with children unless there is another adult in attendance. Now, imagine how much learning will take place.


Separately, and although only loosely related to what is now transpiring at Kings Point, I also had the pleasure some time ago to attend a Women on the Water (WOW) event at the Academy. There were mentoring sessions and many of the academy's female students attended, along with a fair number of KP alumnae. It was a terrific event; well organized by passionate people and it brought value to the campus. Sitting in on a talk / Q&A on the challenges of going to sea as a woman, I found myself next to a woman who, as it turned out, had graduated from the school, many years before. I asked her what she thought of the program. She paused and then answered carefully after a moment, "I look forward to a time when these events are no longer necessary." It occurred to me today that – at least at Kings Point – she is likely to be sorely disappointed, for a long, long time.


The Apocalypse


Unfortunately, it really doesn't matter what will happen on June 24. The damage – call it net impact if you want to soften the dialogue – has already been done. Meanwhile, don't worry about the dozens of midshipmen confined on campus awaiting the edict of the U.S. Maritime Administration on the future of professional mariner training. That's because, the 'plan of the week' on campus is an eye opener.


On tap for the USMMA educational experience are the following topics: Command Climate, Bullying, Hazing, Retaliation & Reporting, Moral Relativism, Authentic Personhood, and Humanities. These will all come in handy on that day in the not-too-distant future when the 0.2 mile CPA target is moving towards our future mariners at a relative speed of 45 KT. The Peanuts movie and a waterfront bonfire cap the festivities nicely. Yep, the apocalypse is truly upon us. – MarPro.


***


Joseph Keefe is the lead commentator of MaritimeProfessional.com. Additionally, he is Editor of both Maritime Professional and MarineNews print magazines. He can be reached at [email protected] or at [email protected] MaritimeProfessional.com is the largest business networking site devoted to the marine industry. Each day thousands of industry professionals around the world log on to network, connect, and communicate.