Subchapter M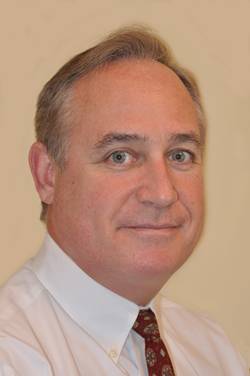 … and the 600 pound gorilla in the room.

Unless you've spent the last month sailing on board the last vessel on the planet without internet access, then you know only too well that the federal government's Office of Management and Budget (OMB) has completed its review of the draft final rule entitled Inspection of Towing Vessels, also known as "Subchapter M." At long last, the document has been returned to the Department of Homeland Security (DHS) and the U.S. Coast Guard for final preparation prior to promulgation in the Federal Register. That final rule, according to stakeholders who should know better, should happen no later than early to mid-June.
Now, depending on where you sit, the long awaited, much anticipated rule is either a 'non-story' or, it could be the seismic event that eventually put your small towing company out of business. Conventional wisdom says that those firms who joined AWO and participated in its well-known Responsible Carrier Program (RCP) are already ahead of the game before it begins. Conversely, those lurking just under the Radar without such a formal (albeit voluntary) scheme in place may have something to worry about. All of that remains to be seen.
Separately, Jennifer Carpenter, AWO Executive Vice President & Chief Operating Officer told me, "AWO is very pleased that OMB has completed its review of Subchapter M, and we look forward to seeing the rule published later this month. We have been working with the Coast Guard for nearly a dozen years to reach this milestone. We will continue to work closely with the agency to advocate for practical policy guidance and effective implementation after the rule is published, so that it achieves its potential to raise the bar of safety and environmental stewardship throughout our industry without interruption to maritime commerce. We will also work with the Coast Guard to ensure final agency acceptance of the Responsible Carrier Program as a Towing Safety Management System as soon as possible after the final rule is published, a goal that the Coast Guard and AWO strongly share."

All of that said; I heard from a reader in the last couple of weeks who began by telling me, "I've enjoyed reading your articles in Maritime Professional on blue and brown water fleets – and the differences and similarities." I glowed with pride at his flattery. Eagerly reading on to find more praise, he then proceeded to tell me that, when it comes to the long term implications of the new rule, that I was barking up the wrong tree. He may just be right. Here's why:
In the interesting E-mail sent to me, our expert – and, for the record, he's been involved in this type of thing in one capacity or another for a very, very long time – says, "While various vessels may operate in different environments – the types of issues that should be addressed by an inspection are the same (hull, machinery, crew accommodations, etc.), as spelled out in 46 U.S.C. 3306." So far, I'm with him. And as Howard Fireman, CTO at ABS, recently told me, "An inspection is an inspection is an inspection." Fair enough.

Then, our mystery reader went on to say, "What is interesting is that towing vessels were inspected when they were powered by steam – but once they went to diesel – they were exempt from inspection." I honestly didn't know that little gem. Beyond that, however – also says our reader – the real driver for subchapter M really has little or nothing to do with the inspection itself. And the real angst that industry might be feeling should surround the issue of manning. That's because these certificate of inspections (COI), once issued, typically have a slot where the minimum manning level for each vessel is recorded.

· Subject Matter Experts …

I talk to a lot of folks about the impending rules – regulatory personnel, towboat operators, mariners and everyone in between. Most people think that they have a pretty good grasp of what the rules will likely say. The hoards of software providers and third party inspector wannabes will even tell you how they're going to manage all but the smallest detail of the rules, once printed. Even the usually closed-mouth Coast Guard drops hints about inspection options at industry forums from time to time. So, the inspection process and the manner in which everyone will handle this new regulatory onus appear to be, more or less, somewhat cut and dried.
On the other hand, and for the first time since these particular vessels were inspected well prior to your time and (certainly) mine, someone is going to have to determine what the minimum manning certificate will say. And that – says our reader (don't shoot the messenger) – is what has everyone's panties in a twist. Sure, it's possible that these new COI documents will conveniently eliminate this piece of information from the form. But, that's unlikely.
And even the American Waterways Operators (AWO) itself – the industry advocacy group that worked as closely as anyone with the Coast Guard as the rules took shape – probably doesn't know what is coming down the pike on that score. It's why blue water union Masters Mates & Pilots leadership curiously finds itself issuing opinions on the matter. It's why the whopping 180-page study conducted for the Transportation Research Board of the National Academies of Sciences, Engineering and Medicine and entitled, "Enhancing Sleep Efficiency on Vessels in the Tug/Towboat/Barge Industry," is getting so much attention from both sides of the "4 on / 8 off" and "6 on / 6 off" watch debate and, just possibly, it is why the Coast Guard specifically mentions the issue when it announced that the rule had been sent back to DHS.
In the section entitled "Anticipated Costs and Benefits," the Coast Guard leaves little doubt as to where it gave emphasis when drawing up the final language: "The Coast Guard developed the requirements in the proposed rule by researching both the human factors and equipment failures that caused towing vessel accidents. We believe that the proposed rule would address a wide range of causes of towing vessel accidents and supports the main goal of improving safety in the towing industry. The primary benefit of the proposed rule is an increase in vessel safety and a resulting decrease in the risk of towing vessel accidents and their consequences."

Beyond this, and in the section entitled, "Summary of the Legal Basis," the OMB link goes on to say, in part, "Section 409 added new section 8904(c) of title 46, U.S.C., authorizing the Secretary to establish, by regulation, "maximum hours of service (including recording and recordkeeping of that service) of individuals engaged on a towing vessel that is at least 26 feet in length measured from end to end over the deck (excluding the sheer)." Without a doubt, the human aspect of this class of vessel is now under the microscope. I can't imagine that the Coast Guard would chop down half a deciduous forest in Western North Carolina to print the rules without somehow addressing the matters alluded to in the above language.

The rulemaking will eventually implement a program of inspection for certification of towing vessels, which were previously uninspected. That much we know. It would then prescribe standards for safety management systems and third-party auditors and surveyors, along with standards for construction, operation, vessel systems, safety equipment, and recordkeeping. Yep: that sounds like what everyone has been telling me, too.
The exact date of the final rule is not yet known, but OMB's announcement brings the subchapter M drama closer to its final resolution. No doubt that rule has already been written, whatever is in it in terms of new requirements is already finalized and an over-caffeinated DHS employee sitting in a drab, brightly lit room at Coast Guard headquarters is probably (right now) poring through it, one last time. Some folks have all the fun.

I don't know what the rule will say. And, unless you are sitting at Coast Guard headquarters, you don't know what the new rule will say, either. For that matter, neither does my reader and letter writer. What my crystal ball does tell me is that there will be at least one surprise. It might have absolutely nothing to do with personnel. Nevertheless, that surprise will be the proverbial 600 pound gorilla in the room. – MarPro

Joseph Keefe is the lead commentator of MaritimeProfessional.com. Additionally, he is Editor of both Maritime Professional and MarineNews print magazines. He can be reached at jkeefe@maritimeprofessional.com or at Keefe@marinelink.com. MaritimeProfessional.com is the largest business networking site devoted to the marine industry. Each day thousands of industry professionals around the world log on to network, connect, and communicate.