Stimulus for Whom?
While Congress doles out hundreds of billions of dollars to "stimulate" the nation's economy, new climate legislation is causing domestic companies to consider overseas options.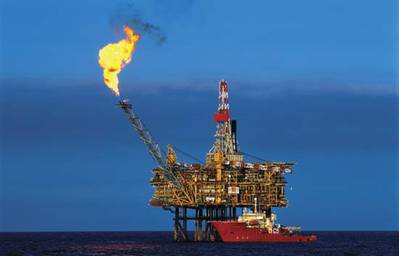 That's right, while Congress and the Obama Administration want to reinvest in the nation, proposals of new taxes, emissions restrictions and cap-and-trade are chasing away investment from the United States.
On Wednesday, Questar Corp. CEO Keith Rattie spoke to the Gulf Coast Prospect and Shale Expo in Shreveport, La. According to the Associated Press, Rattie said "bullets" are flying at the industry from all directions. He cited: increased taxation, regulation of hydraulic fracturing, "the myth of green jobs." He saved the best for last, calling the American Clean Energy and Security Act of 2009 the "most asinine piece of legislation in U.S. history."
While Rattie was commenting in Shreveport, Douglas Elmendorf, the Congressional Budget Office's director, was telling the U.S. Senate Energy and Natural Resources Committee that climate change proposals would shift investment from traditional industries such as oil and gas to new alternative energy industries.
He told members traditional industries would "suffer significant employment losses" under the climate change proposals and that investment in "green" industries would not mean those same individuals would be employed in the new sectors.
"The fact jobs turn up somewhere else for some people does not mean that there aren't substantial costs borne by people, communities and firms in affected industries and affected areas," he said, predicting climate change legislation would "come at some cost to the economy" and cause a "modest" trim in the national GDP.
In another example, Charlotte, N.C.-based steelmaker Nucor Corp., indicated this week the possible cost of carbon legislation is a major concern as the firm decides between a new domestic plant on the Mississippi River in Louisiana or South America. The company has already purchased 90 percent of the land it would need in Louisiana, which would be a boon for marine service and port-related firms on the River. The $2.1 billion pig iron plant would employ 500 people with an average salary of $75,000 and be one of the Bayou State's largest economic development projects in history.
Hello? Recovery? Stimulus?
Louisiana Senator Mary Landrieu, a democrat and committee member, warned climate legislation would "encourage energy companies to move refining and production overseas.
"That could make the U.S. more dependent on foreign sources for gasoline and other refined products," she said.
Remember just two years ago when gas prices spiked above $4? Well, apparently Congress and others do not.  And with more and more marine services firms along the Gulf Coast tying up vessels and chasing work overseas, the robust industry could be a memory, too, if Congress doesn't wake up and find a balance between existing industry and their "green" initiatives. Chasing new industry won't prop up the nation's economy, which top White House economists said this week won't benefit from this year's $787 billion stimulus bill by next year.
Rule number one of economic development: take care of what you have first.