State of the Coast Guard: guarded optimism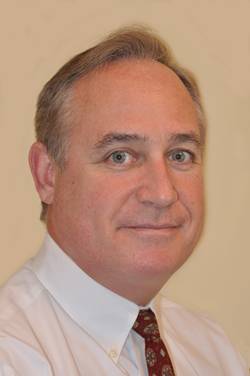 A more robustly funded U.S. Coast Guard forges ahead in a new climate, ready to tackle additional challenges.
On March 1st, and as it turned out, on the occasion of the 15th anniversary of the U.S. Department of Homeland Security (DHS) opening its doors for business in Washington, DC, the U.S. Coast Guard and Commandant Admiral Paul Zukunft ushered in a new era for the nation's fifth uniformed service with Zukunft's fourth and final State of the Coast Guard (SOTCG) address. The event – appropriately enough – also marked the return of the SOTCG to the National Press Club for the first time since budget problems and sequestration had forced the Coast Guard years before to once again "do more with less."
As Zukunft gets ready to ease out the door (I had only just memorized how to spell his name without looking it up), the higher profile event in this setting therefore signals that better times may be, in fact, just ahead. In the intervening years, this annual event has been held at other venues; Fort McNair and then at HQ itself, but for my money, there is no better place for the Coast Guard to show off its personnel, achievements, and plans for the future. With his predecessor, USCG ADM Robert Papp (Ret.) looking on, ADM Zukunft did not disappoint. His optimism for what could come next was a good place to start.
Punching Above its Weight Class
Returning to a familiar theme, the Coast Guard's 25th Commandant told the gathered throng that the Service "had been punching above its weight class" for some time. Other Commandants, in the past, also bemoaning that the Coast Guard "does more with less," have often delivered a similar message in their SOTCG remarks. At the same time, however, Zukunft this time expressed confidence that the Coast Guard would get the funding it needs today, the funding it needs to build for tomorrow, and, quoting Zukunft himself, "… 5 percent annualized growth in operations and maintenance account and $2 billion for acquisitions to continue to do so."
Continuing with his positive message, Zukunft's announcement that a request for proposal and funding to match for a Coast Guard heavy icebreaker would be very soon released was met with robust applause. Long on the Coast Guard's chronically underfunded wish list, the critical need for this all-important platform (in an era where Coast Guard funding also seems to be on the rise) bodes well for it to come to fruition. For his part, Zukunft characterized the money as "a small ask and a great return on investment." I agree.
State of the Coast Guard: strong
Zukunft insists that the State of the Coast Guard is strong. That's a good thing since the nation's most versatile service also operates with the weight of a wide-ranging mission set on its broad back. According to Zukunft, the Coast Guard today operates in far-flung places like Yemen, while also ensuring that U.S. ports – responsible for as much as $4.6 trillion in economic activity annually – remain safe and secure. It's a job that the Coast Guard, he says, takes seriously. And, yes, he said, "it gets personal." Because so much of what the Coast Guard accomplishes starts right here at home, when 700 Coast Guard families lost their homes in the recent (and unusually robust) hurricane season, that reality often becomes even more apparent. And, the motivation to get this mission right is undeniable.
When it comes to protecting families, the border protection mission also does its part. As much as $7.2 billion worth of cocaine and 606 smugglers were intercepted in 2017 alone. But, as impressive as those numbers by themselves may be, Zukunft also insists, "We can't do it alone – this sort of enforcement must be multi-lateral and we must form alliances."
The Coast Guard's brand: selling the hype
The Coast Guard's chief executive likened the Coast Guard's brand to stocks that can be bought and sold. To that end, he asked his audience, "How do we keep our stock on the rise?" In the end, that, he says, translates into trust. He concedes, for example, that the Coast Guard's acquisition team at one time was "faltering." Today, however, he says that he would stack his people up against any acquisition team anywhere.
That's all good news, if true, especially since the ultimate goal of building 25 Offshore Patrol Cutters (OPC) with a potential total contract value in excess of $10 billion dollars – not to mention other ongoing recapitalization and icebreaker plans – means providing the taxpayers with the benefit of good stewardship of their hard earned tax dollars. But, with the Coast Guard's fifth consecutive 'clean' audit occurring this year, Zukunft can reasonably – and confidently – promise both accountability and return on investment from his command.
With his retirement date looming large in the center porthole, ADM Zukunft arguably leaves his Coast Guard in as good a position as it has seen in many years. That's Zukunft's view, in any event. He wrapped up his talk by saying, "On June 1, your 26th Commandant will take the helm of what is and will continue to be the world's best Coast Guard." After all, and with all its many successes and the occasional high profile failure, the U.S. Coast Guard today remains the model for not only every other Coast Guard on the planet, but also the lion's share of its navies. It turns out that imitation is the highest form of flattery.
Delivering value on the considerable recapitalization funds now in play will be the next Commandant's biggest challenge. Quite simply, there cannot be a repeat of the so-called 'Deepwater Recapitalization' debacle (alluded to briefly by Zukunft earlier in his address) that not only embarrassed the Coast Guard some ten years ago, but also eroded the trust that they could get the job done, if afforded a second chance. Zukunft says that they can and will. That time is here. What comes next remains to be seen. Hold on tight. – MLPro.
Read or watch the Commandant's State of the Coast Guard address by clicking HERE.
* * *
Joseph Keefe is a 1980 (Deck) graduate of the Massachusetts Maritime Academy and lead commentator of MaritimeProfessional.com. Additionally, he is Editor of both Maritime Logistics Professional and MarineNews magazines. He can be reached at jkeefe@maritimeprofessional.com or at Keefe@marinelink.com. MaritimeProfessional.com is the largest business networking site devoted to the marine industry. Each day thousands of industry professionals around the world log on to network, connect, and communicate.