South Korean Ferry Disaster is Tragic ... But Murder?
Dangerous legal lines hurdled by politician in the wake of another maritime tragedy.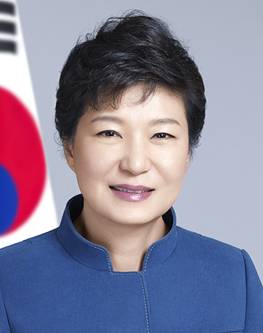 I, like you, am following the unfolding tragedy in South Korea with close attention. Having covered this industry for more than two decades, I have seen more than my fair share of head-shaking disasters which have caused harm to people, property and environments. The recent ferry disaster in South Korea strikes a particularly resounding chord, perhaps because I have two teenage sons, perhaps because it is the latest in a long line of accidents where it appears that shocking human errors in judgment and action – humans in the form of ship's officers and crew that are supposed to be well drilled and trained to react swiftly and correctly when things go horribly wrong – are again the root cause.
It is completely understandable that emotions today are still wild and raw, particularly from the parents, relatives and friends that wait on shore while bodies are recovered from the stricken vessel. It is also well documented that the vast majority of maritime accidents (I have seen estimates as high as 80%) are caused by "human error." That said, I was somewhat surprised this morning to hear reports from several media outlets that South Korean President Park Geun-hye labeled the actions of the ferry Sewol's captain and some crew as "murderous behavior." (
http://www.marinelink.com/news/tantamount-conduct-koreas367411.aspx
)
As many readers of these pages in print and electronic will attest, the criminalization of mariners in times of accident and loss is a growing issue globally. And while evidence is quickly mounting that the actions of captain and crew of Sewol were dubious and contra to what would be considered professional and responsible behavior, it is far too soon to draw definitive conclusions, let alone classify the actions of captain and crew "murderous."
It is understandable that Ms. Park, whose government is facing domestic criticism over its response to the disaster, is coming out to strongly condemn actions leading to this disaster. But in times of tragedy, is it not the responsibility of leaders to lead, and not to condemn or convict? Throwing around words like 'murderous' might be good for political gain, but it is irresponsible before allowing the full facts of the case to be brought together comprehensively and judged in the appropriate court of law.
I'd be interested to hear your thoughts either in this forum or privately at
trauthwein@marinelink.com
.
(Photos is South Korea President Park Geun-hye, courtesy of http://english1.president.go.kr/president/profile.php0