South America needs to be taken into account in the Panama Canal stakes
The sub-continent continues to post impressive shipping gains that add a new factor to the equation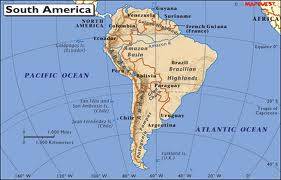 Extra spice is being added to the Panama Canal debate, with belated awareness from the shipping community that South America itself is actually a market and destination to reckon with.
Research statistics from Transport Intelligence (via Agility Logistics) throw up the findings that Brazil and Argentina occupy third and fourth place in the list of the biggest emerging market sea trade  exporters to the US/EU, while Brazil is the seventh biggest importer from these regions.
In terms of percentage growth, Peru is the best performer among South American exporters at a compound annual growth rate of 11 percent since 2005 for both the EU and US, and the 11 best in the world. (Oman is the overall winner at 43 percent, but when oil is taken out of the equation Peru jumps up to fifth place.) Chile is 21 – but of course it has a much bigger base to work from.
Landlocked Paraguay in pure percentage terms is nominally the second best overall South American exporter, in eighth place, but the volume of trade is very small compared with the others.
In terms of imports by sea, Paraguay tops the world list at an annual growth rate of 41 percent from the EU and its imports from the US put it in third place at a growth rate of 28 percent. Of the major South American nations, Brazil's imports from the US have grown at 18 percent, putting its rank at 12the same as Chile), while Argentina is at 24 with a 12 percent increase from the EU.
The future is beckoning even more strongly. Brazil is seen as the third best prospect for a logistics market over the next five years, with Argentina coming in at 15.
Economic growth is seen by shippers as by far the most important incentive in determining a market, with intermodal and port infrastructure a long way behind. However, when considering the biggest impediments to market growth, transport infrastructure tops the list, accounting for a weighting 30 percent higher than the second biggest difficulty, corruption.
All these factors are being tackled vigorously in South America. If trends continue, shipping lines could switch a sizeable proportion of their business to the sub-continent, leaving some US ports gasping for even more air.