Six Degrees of Pain
Inland agenda for the coming year is complicated, controversial and anything but comforting for operators of brown water tonnage.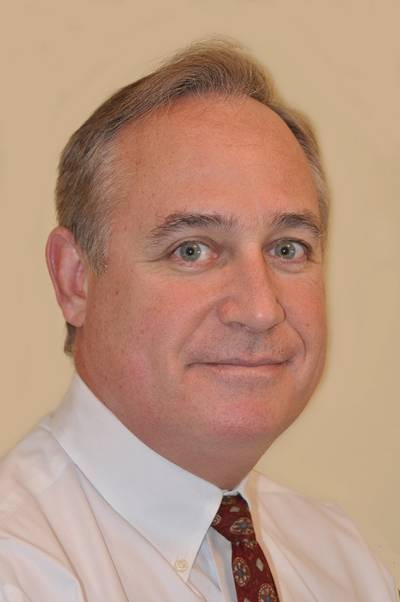 It used be all about just trying to make a buck; plain and simple. That's always been hard enough, in and of itself, especially out on the water. Today, however, the top issues concerning operators of domestic Brown Water Tonnage are much more complicated that. Beyond this, and in a tough economy, the weight of the regulatory hammer may today look and feel even more daunting. And, that's because it really is. Here's why:
It should be no surprise that a substantial shortage of personnel is forecast for this sector – for more than just one reason. An aging workforce is meeting the perfect storm of the Coast Guard's new (and improved?) medical qualification standard for domestic mariners. In a nutshell, the experienced mariners are getting older. With that come medical issues – which used to be just part of the territory – that instead are attracting much closer scrutiny from the U.S. Coast Guard. Meanwhile, not enough young people are stepping in to fill the void.
A rather loud and unified outcry amongst the operators to pressure the USCG to relax or waive certain medical rules (many a function of fallout from the COSCO BUSAN debacle) because too many experienced mariners are not getting their licenses back once they hit the new physical protocols. Conventional wisdom among many operators is that the 50+ year old mariner with some age-related issues is to be preferred over less experienced (and less plentiful) youngsters. A beefed up medical staff at NMC is still struggling to keep up with the increased workload and the required level of scrutiny that the new medical standards require. Operators and mariners alike continually complain of delays to the approval process.
Having just recently taken my first Coast Guard physical examination in more than two decades (this time to the new protocols), I can attest to the strenuous nature of the test itself. And, while my physician told me that I could "drive his boat anytime" (in between gales of laughter over the scope of some of the things required), I still haven't submitted my paperwork so I won't know if the Coast Guard concurs with his assessment, for some time to come. Stay tuned.  
EPA Vessel General Permit:
Already lamenting the horrific amount of paperwork being heaped upon brown water operators and mariners alike, the unknown X-factor that may be manifested in the still undeclared EPA VGP is lurking in the shadows. Due to be released on 30 November, no one really knows what it will entail and the EPA isn't saying. In a worst case scenario, it will push down virtually all of the regulations now imposed upon bluewater operators onto hulls of less than 79 feet. In particular, smaller operators that simply don't have the human infrastructure to learn and keep on top of all of the new/emerging rules are particularly nervous.
Equally troubling is the current ability of individual states to weigh in with their own Balkanized standards as opposed to adhering to a national benchmark. In theory, new legislation in play (HR 2480) is intended to unify all of these issues (including BWT technologies) but this measure is unlikely to gain traction until the Coast Guard and EPA make their proposed rule declarations. If you know when either will occur, let me know.
As individual states impose and make available acceptable "Discharge Zones" for shallow draft operators, these setups are rarely convenient to anyone. A common lament goes something like this: "They're located many times in a Marina, which is open 9 to 5 from May to September, with a maximum draft of 9 feet." In other words, they claim to have NO other option than to break the law, because bona fide discharge/pump out areas are lacking.
TWIC really is a four-letter word in the minds of many. Hundreds of thousands have applied for and finally gotten through the bureaucratic labyrinth that defined the early rollout of these data-heavy ID cards that were supposed to identify those who shouldn't have access to foreign trade zones and make the waterfront safe. Instead, the credentials have done neither. And a decade after 9/11 (the prime driver for this effort), the card readers are as yet unavailable, terminal security personnel often have no idea what the cards represent and the entire process has cost operators and their marine personnel, tens of millions of dollars. I use mine often at the TSA airport security check-in lines. Sometimes, I am asked, "What is it?" To which I respond, "You issued it – you tell me." I say that politely, of course. In the meantime, how much has TWIC cost you? More importantly, are we any safer as a result?
As always, the maritime modal arm gets the short end of the stick when it comes to federal infrastructure spending. That's a bipartisan metric. The ARRA program is no different, with less than one percent of all monies spent finding their way to the docks. The result is an aging and decrepit waterfront, badly neglected locks and dams, and harbors with inadequate drafts to accept foreign, deep draft tonnage. The much ballyhooed "marine highway" is therefore firmly stalled as the Obama pushes ahead with a $50 billion plan for high speed rail that three governors have already turned down.
Education / Public Relations and the Way Forward:
It has been said that the maritime industry itself has been its own worst enemy when it comes to managing the spin about what marine transportation does, how it accomplishes that mission and why all of that is important. I can't necessarily argue with that point. Beyond this, the nascent effort to bring the new generation into the business by pushing maritime education down to the primary schools is only now gaining some momentum. It can't come soon enough. The reality of the situation is that until we do a better job at both, the pleas for more infrastructure funding and a level playing field for important programs – like shortsea shipping, for example – will continue to go unheard. Finally, the environmental performance of the maritime industry, indeed the inland marine sectors, is far better than critics would like you to believe.
A Full Agenda: A Busy Year to Come
The issues facing the inland, brown water and coastal markets are not much different than that which also challenge the deepsea, bluewater sectors. On the other hand, many of the protocols previously reserved for that more visible international sector – ballast water treatment, enhanced inspection protocols and changing mariner credentialing policies, to name just a few – will now profoundly affect inland operators as the regulations are pushed down even further, onto smaller hulls. We've only listed six. There are many more. No doubt, business will adjust accordingly. That doesn't make the task any easier. Making a buck? That's going to get a little harder, too. - MarPro
  * * *
Joseph Keefe is the lead commentator of MaritimeProfessional.com. Additionally, he is Editor of both Maritime Professional and MarineNews print magazines. He can be reached at jkeefe@maritimeprofessional.com or at Keefe@marinelink.com. MaritimeProfessional.com is the largest business networking site devoted to the marine industry. Each day thousands of industry professionals around the world log on to network, connect, and communicate.