Shutdown of USMMA Commercial Cadet Shipping is Not the Answer
The decision to suspend USMMA's cadet commercial shipping must be reconsidered.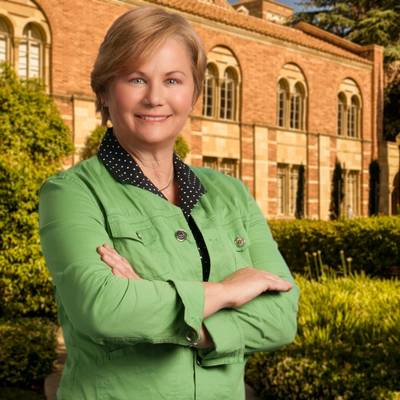 The recent announcement by the U.S. Merchant Marine Academy (USMMA), Kings Point, suspending cadet commercial shipping needs to be reconsidered. Removing commercial sea training from the curriculum will put the students at a huge disadvantage. It will also be a reason to justify even more resentment of women and minorities.
If this is the result of a survey taken of students at USMMA, as is rumored, I would caution against the use of a single survey to establish policies. It is also important to define survey terminology in order to ensure consistent analysis of a survey. The terms sexual harassment, sexual assault, and hazing may be construed very differently by different people.
I am a woman merchant marine officer, and I sailed on all types of ships, including container ships, tankers, freighters, a research vessel, passenger ships, and a Ro-Ro ship. My first shipping experience was in 1975, as a cadet. My last shipping assignment was in 1995 when I was sailing as steady Chief Mate. As one of two female graduates in my class from California Maritime Academy (CMA) in 1978, I have first-hand knowledge of sexual harassment and discrimination.
I have worked as an adjunct Professor and as a full-time Assistant Professor at two state maritime academies. Through my sailing and teaching experiences I have developed a unique perspective on the topic of harassment in a predominantly white male environment. The treatment of minorities at maritime academies, and at sea, can vary greatly. It depends largely on how minorities are regarded and accepted by senior officers or fellow students.
It is my assertion that instead of keeping cadets from experiencing Sea Year, we need to aggressively teach acceptance and leadership skills at all the maritime academies. These subjects should be required of ALL students from freshmen to seniors, as part of the annual curriculum. These skills should be reinforced by professors and staff by integrating these lessons into the required general education classes such as English, History, Management, as well as shipboard training courses. Supporting and rewarding appropriate workplace behavior will be a long-term solution and will be more productive than dismantling commercial sea training.
Most global companies are now encouraging or requiring their employees to be trained in effective listening, communication skills, and emotional intelligence. Any company dealing in international trade will need employees with these skills. People without these skills will be archaic and much less likely to move up in an organization. In extreme situations, people lacking acceptance skills may expose their companies to legal action.
All the maritime academies need to have strict policies on harassment and bullying. There must be consequences for not adhering to those policies. In the past, academy administrations have ignored incidents or not punished the perpetrators. The students and faculty see that bad behavior is tolerated, and even condoned, because of past actions or inactions.
Harassment in the shipping industry is not restricted to females. At the Academy, male students who did not "fit in" were taunted, teased, and had things written on the blackboards about them. The bullies would chant derogatory sayings and heckle the target students from the residence hall windows.
The following examples are a combination of my personal experiences, and those recounted to me by others, of inexcusable behavior exacerbated by a lack of administrative action. These incidents support the need for communication and leadership training to be integrated into the curriculum at maritime academies.
Once when I was Chief Mate on a container ship on the West Coast, I had a call from the Kings Point West Coast representative. He asked me if I would accept a new cadet. This particular male cadet was having difficulty with the captain of the ship to which he was assigned. The cadet was transferred to my ship after enduring extensive harassment from this tanker captain. The final incident occurred while the tanker captain was on the ship's bridge with their Puget Sound Pilot. The conversation turned to the cadet. The captain told the pilot that the only way this cadet would get a decent report for his sea project was if the cadet performed oral sex on the captain.
The male cadet was pulled from the tanker and transferred to my ship. He worked with me for over a month. I found him to be a diligent and hardworking young man. He was certainly not deserving of the demeaning treatment he received on the tanker.
When I went back to teach at CMA in 1989 and 1990, there was an undercurrent of harassment. Female students suffered through comments and even physical assault from a group of their fellow students. One such assault occurred on the training ship when a group of male students kicked a full 5 gallon paint bucket off a masthouse at three female students who were standing below. The female cadets refused to report this incident and told me that if I reported it they would deny it. The young women had suffered unequal treatment by academy administrators when they reported earlier incidents of harassment. For example, the male students were allowed to listen to the female students' testimony about an incident. When the male students testified, the women were deliberately excluded, even after the female students requested to be present for that testimony.
To a certain extent harassment and discrimination are problems with commercial shipping companies. However, after over 40 years with women on commercial ships, perhaps we should be looking for the root of the problem. The real question may be; where are these people learning this behavior? We must remember that today's commercial ships' officers are almost entirely maritime academy graduates. Nearly all the officers who were sailing when women first went to sea are retired now, with virtually a complete turnover in both officers and unlicensed sea-going personnel. We are blaming the maritime industry for the failure of the academies to produce ships' officers who are able to manage a diverse workforce.
It is imperative to also take a hard look at the nature of the industry. Officers and crew are facing more and more reporting responsibilities. They are dealing with smaller crews, shorter port calls, and even piracy issues. When the courts, and in turn, the shipping companies added sexual harassment training to all the other training requirements, many people became resentful. The easy targets for this anger were the women and minorities.
Some may argue that sexual harassment training on the job makes up for a lack of training at the college level. However, an hour-long course once a year is no substitution for integrated coursework and case studies. The ability to lead a diverse workforce is a life skill that needs to be taught and reinforced on a regular basis.
If a respectful and open environment is cultivated at our academies this will in turn create a better shipboard atmosphere. Students need to understand that discriminatory behavior will not be tolerated either at school or at sea. A ship is a workplace, albeit a 24 hour a day, 7 day a week workplace. It needs to be treated as such. Because the officers and crew live together in such a small space, it is even more important to maintain a respectful and professional demeanor.
Harassment is not unique to USMMA. All maritime academies have had sexual harassment and sexual assault problems. While I was a graduate student at Maine Maritime Academy, a female freshman student was sexually assaulted by one of her classmates. The female student left school a few days after the assault, accompanied by her parents. The male student who was accused of the sexual assault received a very mild punishment. He was not allowed to live with his classmates that semester but instead was required to live in the graduate student section of the dormitory.
In 1986, California Maritime Academy (CMA) had a major harassment scandal that made the newspapers. Female cadets were forced to simulate sex acts on cruise as part of the Equator Crossing rituals. The report described harassment that was even worse than what I experienced as a cadet almost 10 years earlier.
So, what changed between the Equator Crossing of 1977 and the Equator Crossing of 1986? Does the blame for the increased harassment of female students lie with overzealous students, faculty, school administrators, or all of the above? It is my opinion that leadership has to be a factor, and if leadership is part of the problem, it needs to be part of the solution.
I have seen very competent, intelligent people of both sexes subjected to abuse and harassment. Many young men and women are afraid that if they report incidents of harassment they will be blackballed in the industry. Women who have reported harassment at sea, and at the academies, are often ostracized, gossiped about, and have faced employment obstacles.
There have been numerous reports of assaults, rapes, and harassment on ships over the last 40 years. I'm certain there are many more that were never reported. If captains, officers, crew, academy administration, and shipping executives, had taken incidents of harassment seriously from the start, I believe we would not continue to face these challenges today.
I want to stress that harassment and discrimination is not unique to any one academy, to the training ships, or to commercial shipping. However, in my experience, I found relatively less harassment and discrimination on commercial merchant ships than at the academy and on the training ship. There has been much rhetoric on both sides of this issue, however we need to focus on changing the system rather than blaming the industry. In order to move forward, we must acknowledge the problem. The academies have the ability to expose the problems and make the modifications necessary to turn the tide on these issues. I hope they will seize this opportunity.
We look to the maritime academies to supply officers to the U.S. Merchant Marine. This is where young men and women are educated as ships' navigators and engineers. This is the training ground not only to learn to command ships and operate huge diesel engines, but also to learn leadership skills. These are the people we may someday rely upon to deliver cargo and troops into war zones. We need to ensure these students not only have the academic skills, but also the practical skills required to carry out these missions.
Shutting down commercial cadet shipping is not the answer to the problem of harassment. Maritime academy students need the commercial sea-going experience in order to have credibility and to understand what is involved in commercial shipping. Whether maritime graduates work at sea, or for shipping companies ashore, commercial Sea Year training is invaluable. If we focus solely on harassment of cadets on commercial ships, we are missing the opportunity to solve the real problem of hostile behavior and bullying of anyone who is an easy target. This behavior has existed covertly for almost 40 years at the maritime academies. It is imperative for the industry as a whole to move forward in a positive and inclusive manner or we will all be the losers.
* * *


The entry shown in this blog is comprised of the thoughts and opinions of Laura Kovary and may not necessarily reflect that of Maritime Professional. Laura holds an Unlimited Master's License with sailing experience on board tankers, freighters, container, and passenger ships. Her first ship was a research vessel for U.S. Geological Survey where she spent a month in the ice pack of the Chukchi Sea, above the Arctic Circle. In 1990-1991, Kovary sailed into Desert Storm as Chief Mate on the S.S. CALIFORNIA carrying troops and vehicles to Saudi Arabia.
As a member of the second class of women to graduate from a maritime academy, Kovary also claims the honor of being a graduate of two maritime academies. She attended California Maritime Academy (now CSUM) for undergraduate studies and Maine Maritime for her graduate degree in Maritime Management.
Kovary has been employed as an Assistant Professor and Adjunct Professor at two state maritime academies. She taught courses including: Navigation, Seamanship, and Principles of Management. She is presently an Instructor for UCLA Extension, teaching Global Supply Chain Management.
Following the birth of her daughter, Captain Kovary has worked ashore as the California Port Superintendent for BP Shipping, Senior Account Executive for 2 major tug companies, and as a State employee regulating marine oil terminals and the marine invasive species program. Currently, Kovary is a partner at Training Compliance Solutions and working as a port environmental and port security consultant for Environmental Maritime Services.
Kovary is on the Board of Governors, and immediate Past President, of the LA/LB Propeller Club. She has held several positions on the LA/LB Harbor Safety Committee, and has been active on several other committees such as the MTS Recovery Unit, former Chairman of the MTS Safety and Security Subcommittee, and the LA/LB Area Maritime Security Committee.