Ship Scrapping Scandal Simmering?
Why would the U.S. Maritime Administration (MARAD) leave $400,000 of the taxpayer's dollars on the table when it comes to awarding ship recycling contracts? Your guess is as good as mine.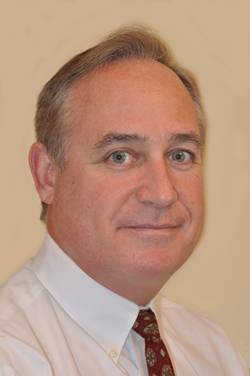 It came to my attention just this week that MARAD had recently (October 2014) awarded a ship recycling contract to a Texas company that bid $400,000 less than a Louisiana company for the exact same vessel and contract. For its part, MARAD says it was operating in the best interest of the government when making this decision. On the other hand, the also-ran bidder – in this case, Southern Recycling – insists that this was anything but the case. Are they sore losers? You decide.
I have been covering the U.S. Maritime Administration and its handling of the nation's so-called "ghost fleet" vessels for more than a decade. It's the story that keeps on giving. Actually, MARAD hates the phrase "ghost ships." That's because these ships, moored in three different fleets on the East, Gulf and West Coasts, have all seen better days and all eventually will go to the scrap yard to be dismantled. Until that happens, the government is responsible for making sure they stay safely moored, out of harm's way and that they present no threat to the environment. At this point, they are doing an arguably good job at just that. It wasn't always that way.
Actually, the responsibility at one point overwhelmed MARAD, both in terms of juggling the documentation and disposal of the vessels, but also in its husbandry of the vessels themselves. Indeed, the MARAD Ship Disposal Program has a long history of exporting federal and U.S. Navy ships for breaking overseas in less-than-acceptable conditions. And, over time, domestic ship recycling firms that participate in the MARAD Ship Disposal Program have had to spend precious resources repeatedly countering MARAD attempts to allow foreign beaches and yards to participate in ship disposal acquisition programs funded by the U.S. taxpayer.
In many places – the most notorious residing in India and Bangladesh, just to name a couple – the practice of shipbreaking created a virtual sweatshop of sorts, where locals literally risk their lives on a daily basis under less than perfect environmental conditions. For this reason, the United States – and other responsible countries – no longer allows the disposal of vessels in this manner.
In fact, firms like Southern Recycling, for example, must be audited and approved, and demonstrate on a daily basis that they operate in not only a safe fashion, but also one which also upholds the strictest of environmental standards. This allows the government to adhere to its own policy of not exporting these vessels, keeping the money and jobs here and generally doing the right thing.
Eventually (October 2014), Southern Recycling protested the awarding of the bid to the other contractor, especially when they were prepared to pay significantly more for that contract and had demonstrated that Southern Recycling facilities were government approved and ready for the task at hand. Within a week of that protest, MARAD had dismissed it out of hand, in a letter to Southern Recycling, citing the firm's inability to remove the vessel (YELLOWSTONE) in a timely manner.   
The plot also thickens, knowing that U.S. Reps. Vela and Boustany have requested that the DOT IG investigate MARAD's ship recycling program. And now, it appears that the Texas Company that was awarded the contract in December was sued last week by a Canadian company. According to lawsuit documents, the firm borrowed money from the Canadians and then stopped repaying the loan. At this point, says Southern Recycling, the only question left to ask is whether the U.S. government will have to get involved in the lawsuit because the other company leveraged MARAD and Navy ships to get the loan.
If only the government had just taken the extra $400,000. To be fair, MarPro contacted MARAD this week for comment on the matter and, after a fashion, a DOT public affairs officer came back with the following reply:
"MARAD awards vessel dismantlement and recycling contracts based on "best value," and as required by law, all MARAD-owned vessels must be recycled in the U.S. Best value means that MARAD considers technical factors such as performance schedule, facility capacity, and past performance in addition to price when awarding contracts. As an example, a recycling facility may offer the highest sales price for a ship but, based on their current capacity, and vessel performance schedule, the facility offers a performance period that extends for a year. A second facility offers a lower sales price for the ship, but has current capacity and acceptable vessel performance schedule to recycle the vessel several months faster. In this example, MARAD may consider the shorter performance period a greater value than the higher sale price."
In response, a Southern Recycling spokeswoman declared, "MARAD's definition of best value is significantly flawed – it deprives the agency beneficiaries of the Vessel Operating Revolving Fund, maritime heritage organizations and state maritime schools of much needed funds and more importantly, it highlights the government's continued inability to properly manage taxpayer resources."


I for one would have liked to have seen that $400,000 go into the government's coffers or better yet, go towards the state maritime academies who desperately depend on these revenues in order to continue training the very people MARAD relies upon when it comes to crewing the next sealift emergency event. It will be interesting to see just how fast the vessel really does get dismantled. MarPro will be watching.
In the end, the government's logic in this matter appears to have hinged on a few months difference in when the vessel could be extracted and delivered to the Southern Recycling disposal yard. But, it's not like anyone is making any anything on interest on money in the bank, in any event. Beyond this, the urgency of moving these vessels off to scrap has long since evaporated with the departure of the last of what MARAD deemed "high risk" vessels, a long time ago. The deal could have waited 90 days. The Maritime Administration's primary duty here, so it would seem, is to get best value for these obsolete vessels. And, whatever they tell you, that didn't happen in this case.
* * *
Joseph Keefe is the lead commentator of MaritimeProfessional.com. Additionally, he is Editor of both Maritime Professional and MarineNews print magazines. He can be reached at jkeefe@maritimeprofessional.com or at Keefe@marinelink.com. MaritimeProfessional.com is the largest business networking site devoted to the marine industry. Each day thousands of industry professionals around the world log on to network, connect, and communicate.