Serious Games for Maritime Training - Some Interesting Examples
This article is the second (and last) in a series that looks at gamification in the maritime industry. It discusses gamification and identifies serious game resources, and examples of their use both within and outside the maritime industry.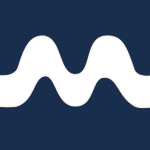 Maritime Training: The full library of maritime training articles can be found here.
Blog Notifications: For the latest maritime training articles, visit our company blog here. You can receive notifications of new articles on our company blog by following the blog.
Maritime Mentoring: International Maritime Mentoring Community - Find a Mentor, Be a Mentor
Serious Games for Maritime Training - Some Interesting Examples
---
Introduction
We are all, by now, aware of the use of eLearning in maritime training. But far fewer of us are aware of the use of electronic games (called "serious games" or "gamification") as a training tool. Even fewer believe them to be a valuable tool in the trainer's arsenal. But serious games for training are not a new phenomenon - they have been around for decades and have some very serious followers - including, notably, the military. They are also in use in a variety of other industries including the maritime industry.
This article is the second (and last) in a series that looks at gamification in the maritime industry. It does so by providing some resources for, and examples of their use both within the industry and outside. These are useful because while the first article was able to give some arguments for the effectiveness of serious gaming, it fell short of giving absolute proof. The breadth and depth of examples presented here attests to the belief, by users of serious games, that they do indeed work.
Before concluding our look at serious games, a reminder that if you would like to see an archive of all past maritime training articles, please click here. And if you would like me to send you a notification each time a new article comes out (roughly every two weeks), please fill out the short form here. Now - on to our conclusion of gamification.
Gamification
In case you missed the first article, a quick recap on serious games. In general, a serious game is any game-like program with a primary intent other than simple entertainment. For our purposes, we will restrict ourselves to programs (or games) which have some inherent "reward system", and for which the primary "other intent" is training or education. A reward systems is a means by which the player gains some explicit or implicit reward by succeeding at the game. Examples of reward systems include the awarding of points, competition against other players, opening up new levels of the "game", increasing challenge, etc.
If you don't mind the oversimplification, you can think of serious games as the result of combining simulation with a reward system; the intent being an increase in motivation.
There is a good (albeit low production-value) video which provides a nice overview and introduction to gamification in the maritime industry. Click the video below to view it.
Studies have shown that serious games improve participation rates, improve teamwork, increase time on task, deepen engagement, cause trainees to return to training more often, and improve training completion rates. Given these benefits, it is not surprising that serious games have some serious followers. Let's look at some examples of serious games and other useful serious games resources.
Serious Games Resources and Examples
ClarkChart - a Serious Games Resource
After writing the first article, I received a response from Clark Aldrich, the developer of a site called "ClarkChart" which can be found here. ClarkChart is self described as the "IMDB of the Educational Simulation and Serious Game Industry" (IMDB, for those who do not know, is the "Internet Movie Database" - a place where you can find details of pretty much any movie ever made - including user ratings).
ClarkChart is certainly, by far, the best compilation of serious games and related information that I have come across. Although it is hard to say, I estimate that there are over 100 serious games listed there. Although there is no "maritime" category listed on the site, Clark pointed me to a number of maritime training games. Some of the ones he pointed out in particular are as follows (descriptions are from the website - thanks Clark!):
Examples of the Use of Games in Maritime Education
Another note I received after the first article is one from Mark Woolley. Mark is the Chief of Staff in the Office of the President at SUNY Maritime College. Mark has been thinking about gamification for some time now and wrote an excellent article about its applicability to Navy training. Mark also pointed me to a number of good examples of serious games that he has used in his teaching (it is important to note that none of this should be taken as an endorsement of the games by Mark or SUNY - these were simply comments made in response to the posting on gamification).
One example is ShipSim - made by VSTEP in the Netherlands. In commenting on ShipSim, Mark said: "I actually used the game ShipSimulator for our seamanship and navigation class and as a club activity just to teach Midshipmen the basics on ship handling and proper orders to the helm". According to the ShipSim website, ShipSim is a "... game that pushes the boundaries of simulation gaming … Featuring stunning visuals, accurate vessel behaviour, famous locations and ports all over the world and missions based on actual events".
Another example from Mark is Dangerous Waters from Sonalysts (screenshot from the website is below). According to mark his students "… had a full blown anti-submarine wargame going with future aviators flying ASW helos and planes, ship drivers driving and working the consoles found on older warships, and submariners doing the same on sub platforms. These midshipmen were doing things I did not do until I was a Lieutenant".
According to the Dangerous Waters website, the game allows "... total control over multiple air, surface, and submarine platforms in a modern-day naval environment! The game allows you to focus your attention and to take direct control of individual crew stations and also plan and execute combined arms naval strategies from a top-down 'Commander's Eye' perspective".
Mark also mentioned that he has used a game from the Naval Academy for ethics training which "provided an ethical dilemma and choices for the midshipmen to make. Based on each choice the scenario unfolded a different way and limited their future choices". He's also experimenting with another VSTEP game called RescueSim which, according to their website "allows emergency crews to experience the incident as they would in real-life. They assess the situation and determine the best response strategy, implement it and then observe the consequences of their decisions".
Thanks again to Mark for all that great information.
Maritime Serious Games Providers
There are now a number of companies that are developing serious games for the maritime industry. Two examples of companies that are doing very interesting work are MYMIC and VSTEP. It would be easy to write a whole article on each company and their products, but I'll just mention them briefly below so that you can explore on your own.
The first company, MYMIC, produces training simulation and gaming products for the maritime and other industries. I've spoken with some of the people at MYMIC and they are indeed a passionate and knowledgeable group of people who understand the power of serious games (and how to harness that power). Their simulation/serious game products include:
The second company, VSTEP, develops simulators and virtual training software. According to their website, using "interactive 3D technology from the computer gaming industry, VSTEP creates training applications, simulations and serious games that allow people to build their skills in a practical and cost effective way". Their current line of products includes, among others, the following:
One Final Word on the Power of Gaming
Before leaving this topic, I want to mention one interesting story that speaks to the power of serious games and their effect of increased motivation. The story is about a serious game called "Foldit". Foldit is not a training game, and is not even aimed at the maritime industry. Instead, it is a serious game which was developed to use the power of "the crowd" and the motivation of the gaming environment to solve a difficult scientific problem. It is a great example of how gamification can yield results not easily obtained otherwise.
The game itself is about protein folding. For our purposes it is not important to know what protein folding is other than to know that proteins can be physically folded from their unfolded state into their "native state". It turns out that prediction of these native states is a difficult problem, not easily solved by computers. So instead, some researchers made a game to engage people in the process of folding proteins using the brain's "natural pattern matching and reasoning abilities".
Now here comes the interesting part. There is a particular monkey virus that has defied attempts by scientists to decipher for 15 years. The virus was made available in the Foldit game and only 10 days later the 15 year-old problem had been solved by players.
Why was this elusive problem solved so quickly once gamification was applied? No doubt the motivation to solve the problem offered by the game environment played a big part. There is little doubt that the same effects of serious games can yield excellent results when applied to maritime training.
# # #
About The Author:
Murray Goldberg is the founder and President of Marine Learning Systems (www.marinels.com), the creator of MarineLMS - the learning management system designed specifically for maritime industry training. Murray began research in eLearning in 1995 as a faculty member of Computer Science at the University of British Columbia. He went on to create WebCT, the world's first commercially successful LMS for higher education; serving 14 million students in 80 countries. Murray has won over a dozen University, National and International awards for teaching excellence and his pioneering contributions to the field of educational technology. Now, in Marine Learning Systems, Murray is hoping to play a part in advancing the art and science of learning in the maritime industry.
Maritime Training: The full library of maritime training articles can be found here.
Blog Notifications: For the latest maritime training articles, visit our company blog here. You can receive notifications of new articles on our company blog by following the blog.
Maritime Mentoring: International Maritime Mentoring Community - Find a Mentor, Be a Mentor