Rollercoaster Ride to Ruin: a good news / bad news story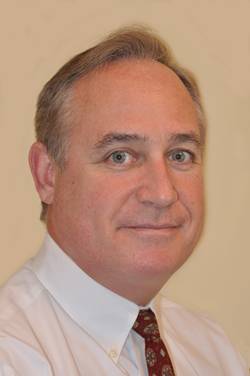 The President's proposed FY 2017 budget negates all maritime funding progress made during FY 2016. That spells disaster for the waterfront and the greater economy. On the other hand, it's great news for South American agriculture and bulk commodity suppliers.
I must admit that when I saw the proposed $98.1 billion FY 2017 DOT Budget, the first thing that I did was scroll down to see what the U.S. Maritime Administration's share of that massive appropriation would entail. As it turns out, the Budget provides just over $428 million for the Maritime Administration to implement programs that promote the economic competitiveness, efficiency, and productivity of U.S. Maritime transportation. Or, if you've got a calculator (and I needed one), that's about 0.44% of the budget. Let's leave that alone, just for a moment.
Separately, and earlier this month, Reuters reported that Brazil's Tiete-Parana waterway, a key transport corridor for soybeans, corn, cellulose, fertilizer and other agricultural products, had reopened after a 20-month closure due to drought and the use of water for electricity.

Reuters also correctly points out that "Brazil's agricultural output is only rivaled by the United States, but its underdeveloped and expensive transport infrastructure is the country's main barrier to raising its share of world exports." Also according to Reuters, Brazil is the world's number 1 exporter of sugar, coffee, orange juice, ethanol, tobacco, eucalyptus pulp, poultry and beef, the Number 2 exporter of soybeans, the Number 3 exporter of corn and a major exporter of cotton.

The drought-propelled crisis forced the Tiete-Parana's closure, which in turn forced more of Brazil's production from key farming states onto more expensive and precarious road and rail systems. January rains helped alleviate that crisis, and Brazil's agriculture is once again, rolling on the river. Stop me if any of this sounds familiar. And, they brag in Brazil, "On average, each of the Tiete-Parana system's barge trains can carry the equivalent of 200 highway trucks, according the Sao Paulo's waterway authority." We've got a similar infographic floating around somewhere, too.

At about the same time, the American Association of Port Authorities decried the President's Fiscal 2017 Budget as 'Grossly Imbalanced' for U.S. Ports. AAPA President Kurt Nagle points out, in case you missed it, that under this proposed budget, landside freight transportation funds would increase while navigation, port security & emission reduction funds would drop.
Sifting through the reams of paper (no, I'm not willing to do that), AAPA says that when Congress passed the overwhelmingly-supported and bipartisan Water Resources and Reform Development Act (WRRDA) in 2014, it established annual incremental increases for Harbor Maintenance Tax (HMT) funded work. That would lead to full use of revenues in fiscal 2025, as highlighted in AAPA's Hit the HMT Target campaign. "Not only does the President's proposed fiscal 2017 budget fail to hit the HMT target," says AAPA, "it also fails to continue funding the HMT donor equity provisions that Congress initiated last year. AAPA strongly supports those provisions."
"It'd be a grievous 'miss' if this budget is adopted," said Mr. Nagle. "By underfunding needed waterside investments, it breaks a vital link in the supply chain that disadvantages the entire freight-handling system, waterside and landside."
According to AAPA – and I'll take their word for it – the $951 million requested by the President for maintaining America's deep-draft harbors is 22 percent less than the $1.22 billion appropriated by Congress for fiscal 2016. Furthermore, the budget request for the Corps' coastal navigation construction program appears to be significantly less than the congressionally-approved fiscal 2016 budget. A far cry from the heady days of euphoria of … well, just last month.
Separately, the Waterways Council also reacted sharply to the President's poorly thought out budget plan. "The Administration's FY '17 budget request for the U.S. Army Corps of Engineers' Civil Works mission proposes a 30% cut and is the most disappointing budget to date. Our nation's waterways, and lock and dam modernization, are critical to the transportation supply chain and to world competition for shippers, yet we continue to see slashed funding," said Michael J. Toohey, President/CEO, WCI. "With Congressional FY '16 appropriations funding finally at efficient levels, we simply cannot go backwards when the freight outlook ahead is so robust. Congress has consistently demonstrated its understanding of the importance of infrastructure investment. WCI will work vigorously to reverse the Administration's recommendations in the halls of Congress," he continued.
Really, the budget issues fall into many areas, but the net result is always the same: the waterfront comes in dead last when it comes to funding. And, while it is puzzling, none of it is unexpected. And, the fact that AAPA, WCI AND Joe Keefe aren't happy about it simply proves that I'm not always wrong. Beyond that, the benign neglect of America's waterfront – blue water, brown water, and everything in between, is a bipartisan effort.
Because I'm also the Editor of MarineNews magazine, I dig a little deeper into the brown water and inland issues than most. And, as someone who took a South American vacation complete with an Amazon River cruise not too long ago, I can speak with some authority as to what is going on with our neighbors to the south.
For starters, the Amazon, like the many inland rivers in the United States, is a valuable transportation asset which cuts through the heart of South America. Without a doubt, this river holds as much or more in way of economic and social potential as any of its North American cousins. The city of Iquitos, Peru is a major reason why. We arrived in Iquitos via air from Lima. That's because while Iquitos is Peru's largest city in the rainforest, it is also the largest city in the world that cannot be reached by road. Most everyone who comes here does so by plane or boat.
It's easy to put Iquitos out of your mind as your new home slides smoothly out into midstream and the waiter pours that Chardonnay into a spotless crystal glass that hardly tremors even as the two almost brand new Cummins 350 HP engines purr softly, directly underneath the dining room. That said; Iquitos – perched along the Amazon, Nanay and Itaya rivers – represents the quintessential reason for short sea shipping on the mighty Amazon. In the late 19th century, Iquitos was a booming rubber town that attracted its fair share of European settlers. That accent and influence is still evident today.
Today, oil, lumber, and tourism are the main cash cows for this city of almost 500,000 perched both on the edge of the jungle and what has long been a major port in the Amazon Basin. If you weren't following along earlier, you can't get here by road. And, unlike the U.S. intermodal equation, the waterfront [here] sits in first place in terms of priorities, with air freight a distant second.
I've been told that local transport companies are beginning to retool their tonnage on the Amazon River and its tributaries. No longer satisfied to accept hand-me-down pushboats from U.S. companies upgrading their own fleets on our inland rivers, South American shippers are also looking to move their goods, bulk products and grains more quickly and efficiently to the mouth of the Amazon so as to take better advantage of the coming, bigger and better Panama Canal. Still, I didn't see much evidence of that in the various waterways in and around Iquitos. I did see a lot of tonnage; much of it old and tired. But, the enormous potential here is undeniable. And, in other places on this continent, new tonnage is being ordered by the dozens.
The mighty Amazon stretches nearly 2,400 miles to its mouth at the Atlantic Ocean. Along the way, the available draft is often as much as 50 feet. It's enough to make a U.S. port executive green with envy. Running at typical speeds of 7 to 8 KT, oceangoing vessels of as much as 9,000 tons, drawing 18 feet of draft can reach Iquitos from the Atlantic Ocean.
The real take-away here was the concept of a "marine highway" operating by necessity. Back in 2014, newly confirmed U.S. Maritime Administrator Paul "Chip" Jaenichen alluded to this reality – even here at home in the United States – when he pointed to a local transit strike that put extra pressure on local water taxis and/or ferries. Jaenichen also insists that the best way to spur more shortsea traffic is to incentivize the cargo shippers. He's right. On the other hand, that isn't necessary in Iquitos, Peru. They've got no other choice.
For residents of Iquitos, Peru, the river is a necessary way of life. They've got no alternative. Meanwhile, back home in the United States, U.S. Secretary of Transportation Anthony Foxx doesn't know that we've got a marine highway of similar size and potential. In Peru, they get it. Here? Not so much. – MarPro.
* * *
Joseph Keefe is the lead commentator of MaritimeProfessional.com. Additionally, he is Editor of both Maritime Professional and MarineNews print magazines. He can be reached at [email protected] or at [email protected] MaritimeProfessional.com is the largest business networking site devoted to the marine industry. Each day thousands of industry professionals around the world log on to network, connect, and communicate.