Risk: Redefined
Idle thoughts from Vacation. Very risky business, as it turned out.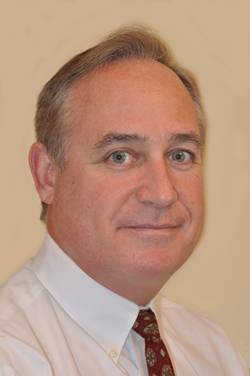 It is that time of year again and most likely, you, too, are contemplating some sort of holiday with the family. Having just returned from an 11 day trip out West, I can extol the virtues of recharging one's batteries far removed from the daily grind, even for a brief period of time. Still, you never can quite remove your mindset (or at least I can't) from the work at hand. This year was no different.
This year, the entire Keefe crew flew to Jackson Hole, Wyoming via Denver and spent a couple of days each at Teton and Yellowstone National Parks, before embarking on an epic drive across the state of Wyoming to a ranch just outside Laramie, where we kicked back and chilled out with some of the in-laws. All in all, a good week; despite the last part. Just kidding (a little). But, before that, there was the "car rental."
From the waterfront, we see the risks involved with this unique transport mode every day. P&I clubs, insurance brokers, salvage and response, casualties, and the evolving regulatory regimes all come together to define how we do business, why and the ultimate cost of not getting it right. It turns out that Car rental companies have similar – but far more paranoid – mindsets. Who knew?
Risk Redefined on the Road
I've been renting cars for a long, long time – for business, vacation and everything else in between. I thought I'd seen it all until my experience at the Jackson Hole airport earlier this month. Arriving pretty much on time at our destination, I left the crew to deal with the luggage and proceeded to the rental counter to secure our vehicle. What happened next was fifteen minutes of sheer torture.
Her: "Welcome to XYZ Car Rentals. Your name?"
ME: "Joseph Keefe"
Her: "I don't see your reservation, Mr. O'Keefer."
ME: (* sigh *) "Keefe. K-E-E-F as in Frank – E."
Her: "Okay, I have your reservation right here."
ME: "I don't need any insurance." I like to eliminate that song and dance early. She was having none of it.
Her: (somewhat irritated) "We'll get to THAT, in just a minute, SIR."
ME: "Like I said, I don't need it, I'm covered."
Her: (eyebrows raised) "Let's see; returning to Denver, right? Initial HERE and HERE, signifying agreement to the ($148) recovery fee on the one-way rental and drop-off to a different location."
ME: ('Grunt'). I scrawled my initials as directed.
Her: "How many will be driving the vehicle during this trip?"
ME: "Two. My wife and me."
Her: "Right. Two drivers – that's $13 extra per day for 11 days and that comes to…"
ME: (cutting her off at mid-sentence) "Never mind, one driver."
Her: (Glaring now) "RIGHT. One driver. If there is an accident with an unauthorized driver, you understand that you will incur a penalty and be liable for the full value of the repairs? Initial HERE."
ME: "Sure."
Her: "Would you like to upgrade to a larger SUV? You've got four people and luggage with you. That's only another $19 per day."
ME: "No, I'm good."
Her: "Are you sure? It's going to be awfully crowded in that vehicle."
ME: (mood darkening by the minute) "No, thank you."
Her: "Well, think about it while we go through the rest of the documents. Now, about the insurance, it's $24 per day and – …"
ME: (Cutting her off yet again) "I said that I don't want the insurance."
Her: "Are you sure?"
ME: Total Silence.
Her: (Loudly, just in case they didn't understand way over at the Enterprise counter) "You should know that you will be responsible for any difference in damages between that which your insurance carrier will pay and the actual damage to the vehicle."
ME: (Pause) "Yes."
Her: "Also, you are responsible for our loss of use of the vehicle during the time it is being repaired."
ME: Heavy sigh, leaning on counter for support.
Her: "Additionally, you will be responsible for the loss in value to the vehicle as a result of any accident, after it is repaired." She pauses for effect, certain that I am mentally challenged. "Do you understand?"
ME: Somewhat dizzy now, thirsty and glancing around desperately, hoping my wife might come over and rescue me. No dice.
Her: "Would you like the automatic refueling option added to your invoice?" I raised my hand to wave her off, but she droned on, undeterred. "Do you know it costs $3.99 a gallon out there? Gas is really expensive in Wyoming. We'll refill it for just $3.39 per gallon. It's a good deal."
ME: (Showing enormous restraint, now) "No, thank you."
Her: "Make sure you bring your receipt proving that you purchased gasoline within 10 miles of the Denver International Airport drop-off location. Understand?"
ME: I nodded that I certainly did.
Her: (* Sigh*) "You sure that you don't want the insurance?"
ME: (weakening now and mentally calculating the actuarial odds of actually bringing this vehicle back without a scratch to Denver after ~ 1300 miles of driving) "Ah, no."
Her: (Last ditch effort) "You know, those larger SUV's are actually quite nice and fully loaded." * Pause; plastic smile *
ME: (Dead stare … no answer …)
Her: (Reddening now and visibly disturbed at not having sold me any extras – this wasn't going to look good on the evening tally report) "Alright then. Initial HERE, HERE, HERE, HERE and HERE. And sign HERE."
At this point, my wife wandered up and says, "I thought you had this rental thing all squared away. What's taking so long?" ME (evenly, with considerable effort to be pleasant): "Not now, dear; not now." I waited for the clerk to gather up ALL of the documents which, from the look of them, probably accounted for the loss of half of the state's deciduous forest inventory. The clerk (no more smiles; probably secretly hoping that I would 'total' the vehicle on the way out of the airport) then warned me in no uncertain terms NOT to take the vehicle off road and forked over the documents brusquely, snarling, "Row 17 – take any vehicle."
And, at that, the rag-tag Keefe clan, dragging our five-year old battered luggage, staggered collectively out to the parking lot to find our BASE Sized SUV. As it turned out, they had none left. Only full size vehicles. She'd spent the previous 20 minutes trying to goad me into upgrading to a vehicle that she was going to have to give me for the base rate in any event. And, so began the holiday with me doing a slow burn all the way to Teton Nation Park.   
Five days later, exhausted by hiking and the endless search for moose, elk and bears (total tally: one each), we set out on our epic, 8 hour journey across the Wyoming prairie. Its times like this that my mind begins to wander. Especially when driving through Sinclair, Wyoming where, predictably, there is a rather large refinery of the same name. I thought back to my cargo surveyor days and longed to climb the shore tanks just one more time. Okay, maybe not. Dozens of tankcars waited on the adjacent rails for refined product to ship somewhere else, surrounded by miles and miles of open prairie. Was this a place crying out for an inland waterway, or what?
Further along, we saw at least two natural gas facilities and pipeline waypoints and associated reliquefacation equipment. I couldn't help but think about all those import facility applications (more than 40) which were launched by the lawyers not too long ago, only to now see the focus on exporting gas because we've got so much of it. The very few that came to fruition are now looking to send it the other way. Go figure.
Further down the road, we came across literally hundreds of modern windmills, neatly arranged in rows across multiple wind farms. It was truly impressive. My wife even insisted upon pulling over to take some pictures. In case you are wondering, it isn't at all unpleasant to look at. I'm told that Texas leads the nation in renewable energy, surprisingly, and especially in terms of wind energy. If so, then Wyoming is probably giving them a run for their money. Beyond that, I couldn't help but wonder at the analysis that says that "offshore" wind energy is just too expensive to produce offshore USA, especially looking at the all of the infrastructure and massive structures that had somehow been dragged God-only-knows-how-far into the desolate prairie and then assembled. It seemed to be working just fine in Wyoming. And yet, we have exactly NO offshore windfarms off the coasts of the United States? Go figure.
I really did enjoy the vacation, by the way. We hiked (I set a geezer age group record for climbing Sheep Mountain outside of Centennial, Wyoming – 55 minutes flat; 1,400 foot elevation gain to 9,400 feet), rode horses (or, at least the kids did), went on a death defying tour on four wheel ATV's through the woods and, later on, we shot skeet. My son (15), who had never before handled a weapon, especially enjoyed the latter event and proved to be rather adept at blowing clay pigeons out of the sky. It actually may prove to be his new hobby. Picture him at the ready: "PULL!" Blam, blam …
All good things, of course, must eventually come to an end. And, the rental car? On the 11 day and after a comparatively quick 3 hour trip to Denver from Laramie, we returned the vehicle. Tank full to the brim; receipt to prove it. Not a scratch on it, thank you very much. Total bill: $1,678.54. Had I gone for all the extras, that bill would've been north of $2,300. Was it worth the risk to avoid paying the extra $600? We'll never know. – MarPro
* * *
Joseph Keefe is the lead commentator of MaritimeProfessional.com. Additionally, he is Editor of both Maritime Professional and MarineNews print magazines. He can be reached at jkeefe@maritimeprofessional.com or at Keefe@marinelink.com. MaritimeProfessional.com is the largest business networking site devoted to the marine industry. Each day thousands of industry professionals around the world log on to network, connect, and communicate.