Ringing in the New Year (Sadly)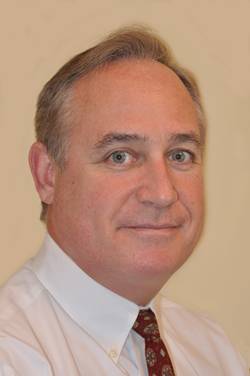 Trouble in Paradise: the Venezuela crisis deepens
As we plow on into the New Year amidst a reasonable level of optimism when it comes to the global energy situation, it can also be said that there is likely no sadder story coming out of 2017 than the rapidly deteriorating situation in Venezuela. The once proud, now nationalized Venezuelan oil industry has long been a juggernaut in the global oil industry and by some estimates; was once the world's fifth largest oil exporter and furthermore sits on top of the world's largest proven reserves.
Oil is the South American nation's chief source of income, and the trouble being experienced there now is wreaking havoc with the nation's standard of living and its ability to pay bills, feed its citizens and more importantly, provide the wherewithal to invest in its crumbling infrastructure. It wasn't always this way.
A long time ago and in a former life, I spent a considerable part of my career as a cargo surveyor, ship vetter, tanker expeditor and marine superintendent. During that time frame, it just so happened that I frequently traveled to and from Venezuela, at the behest of my clients. In fact, there aren't too many tanker ports in the Caribbean Sea or Venezuela that I haven't been to; some on multiple occasions. It never has been an ideal situation, but in the late 1980's and early 1990's, it worked well enough to nicely support the Venezuelan economy.
Boots on the Ground
There were worse places to get sent as a cargo superintendent during that span of time. And, those destinations weren't always safe. For example, a colleague got dispatched to a marine custody transfer somewhere in Central America – I forget where exactly – and when he arose on his first morning in the hotel room, there was no water and no lights in the room. He went downstairs to investigate (and complain). The front desk clerk apologized and then explained that the 'student protest' overnight had temporarily knocked out some basic services.
As usual, he took the news stoically and returned to his room, where upon he opened the drapes to find several burning automobiles in the parking lot below. A student protest, indeed. Another time, this same individual got sent to Nigeria for a similar assignment; a lifting of one million barrels of Bonny Light crude oil or something like that. Flying into Lagos, he managed to make it to the terminal and the ship with his wallet and his wristwatch (no small feat in those days). The international shipping companies had long since stopped bunkering, crewing or provisioning there. The Azores quickly became a hub for that sort of thing.
After the initial surveys on board the vessel, it was soon time to climb the shore tanks for opening gauges. As the first ullage was taken, my friend wasn't satisfied with its accuracy (that's what they were paying us for, after all) and asked for it to be taken again. The soldier dispatched with the survey team – I suppose signaling his displeasure with that silly idea – (audibly) cocked his semi-automatic weapon to quash any chance of that happening. There were no second survey requests for the balance of the custody transfer, and my friend fled as quickly the local infrastructure could take him to the airport when it was over.
Fortunately, I don't have any stories anywhere near that exciting to share, but I had my share of adventures on the road. I do know that the one place that you did not want to get sent at that time was Columbia. Columbia had some of the nicest crude oil on the planet (Cano Limon), and although the rebels busied themselves blowing up the local pipeline to the marine terminal about once a week, it wasn't a particularly bad or dangerous place to work. A three-day job could turn into a boring two-week sojourn in a hurry, though. I'm told you always brought a 500-page novel.
The real issue was the stamp that would get hammered into your passport, upon arrival and departure. And, when you arrived in the United States, it was guaranteed to get you a lengthy visit into the friendly little room with the Customs and Immigration folks. On that visit, and, unfortunately, every single one that followed. The issue, I was told, was that you were automatically suspected of bringing in drugs if you went there even once, never mind a half dozen times. It didn't matter.
Some guys refused to go there (Columbia). I managed to avoid it entirely and others – typically those ever resourceful ex-pat Brits – sometimes had two passports (I never figured out how they pulled that off but never mind) and they would use one of them exclusively for those kinds of places in order to keep the other one 'clean.' And, then, there was Venezuela.
Arrival Caracas
There was just one way in: flying through Miami and on to Caracas. Upon arrival (you learned this quickly on your first trip), you kept a death grip on your bags as you popped outside the big international terminal on your way to (a.) the hotel for the first night or worse, (b.) the ten minute trudge to the domestic terminal where you would catch that puddle jumper to Lake Maracaibo, La Salinas, Punta Cardon, Amuay Bay or maybe this time, it was Puerto La Cruz. All of them; pleasant, tropical destinations. One thing was for sure: a swarm of 10-year old boys would vie to carry your bags at the airport (for a price). Or, maybe they'd get hold of it and break into a dead run and you'd never see it again.
Venezuela's Mighty Oil Machine (circa 1990)
Once at your assignment's destination port, these jobs typically went quite smoothly. The infrastructure in the facilities was solid, for the most part originally put into place by the long since vanquished oil majors who ran the terminal, but also getting long in the tooth and in need of refurbishment. This was a common theme, even back then. The terminal and refinery workers were well trained, but they (with few exceptions) were still using the instructions given to them a decade or more before by the ex-pats who came in to set things up. Procedures hadn't changed in years and you could count on the local people to follow them to the letter. In a way, it was like being stuck in a 1975 time warp.
The facilities, for the most part, were filthy. To be fair, the environment on the waterfront wasn't yet being as closely scrutinized as it is now (everywhere). Around that same time, the Exxon Valdez grounding had only just occurred and although the noose was tightening on the tanker industry, it wasn't a priority here. The Maracaibo area in particular was a nasty place to work. With oil drizzled everywhere, I once had to throw virtually everything I had on during that visit into the trash upon return to Houston. All that said; things still ran smoothly and (in my experience) you could count on good petroleum measurement and a fair Bill of Lading volume for your troubles.
Beyond this, the Vens then had a gleaming new fleet of shiny crude oil tankers that ran a regular shuttle back and forth to U.S. Gulf Coast refineries in Lake Charles, Houston and Corpus Christi. I was told more than once that no one could beat the discount price on Venezuelan crude oil/feedstock imports, especially given the close proximity of the loading and discharge ports. The only ones perhaps who could were the folks at PEMEX. It was an ideal situation and one the Venezuelans used very successfully to their own advantage for many years. That was then; this is now.
The people here were great. It was never an easy or comfortable assignment working in Venezuela, but I enjoyed working with the refinery and marine terminal folks. For the most part, they were cheerful people, they knew their jobs and they looked out for each other. I read recently that the average Venezuelan adult today, as the national crisis deepens, has lost twenty pounds over the last 12 months. With food shortages now the rule rather than the exception, I'm sure it is a difficult situation, never mind one that allows an oil worker to keep his eye on the ball during dangerous operations.
On one occasion, I found myself in Venezuela on New Year's Eve, following two heavy crude oil liftings that began before Christmas and of course ended on 2 January. Marine consultants, like their shipboard mariner cousins, can always count on working the holidays. In this instance, my client had as many as four port captains, but of course they gave them the week off and subbed everything out to us. And, so it was that I found myself witnessing crude oil sediment and water (S&W) analysis in the refinery laboratory at the stroke of midnight on December 31.
As the New Year came in, all activity in the lab suddenly came to a grinding halt, a couple of bottles mysteriously appeared (no, they weren't crude samples) and everyone in the room toasted, hugged, kissed (both cheeks) and paused to wish one another a Happy New Year. Try as I might, I was unable to escape a personal hug from every single person in the building. Still, I've been through worse assignments and soon thereafter, it was time go home.
Escape
There may have been just one way in, but, back then, there were two ways out of Venezuela. Transit back to Caracas was to be avoided at all costs, since it typically meant another night in country and the dreaded trudge to the International Terminal from domestic arrivals. But, depending on which oil terminal you were working at, it was sometimes possible to fly out of Las Piedras to Aruba, a short 40 minute puddle jump. Invariably, you wouldn't catch a connection until the next day, but the option afforded you the luxury of immediately clearing U.S. Customs in Aruba (instead of Miami), as well as a decent meal in a comfortable hotel. I did it more than once.
Fast Forward
What a difference a few decades of dictators and benign neglect can make. Reuters recently reported that more than a few of Venezuela's crude-stained oil tankers can't operate in international waters. The hulls, contaminated by an oily sheen in local loading berths, have to be cleaned before traveling to many foreign ports, where the environmental enforcement authorities are predictably stricter. The labor intensive procedure, says Reuters, is the cause of "chronic delays for dozens of tankers that deliver Venezuela's principle export to customers worldwide."
The delayed, soiled tankers are but one manifestation of many in the country's downward spiral. That's because without the funds to maintain ships, upgrade refineries and related ports and tank farms, Venezuela can't increase oil exports. More than 90 percent of all Venezuelan export revenues are rooted in energy and low oil prices (now rebounding somewhat) have exacerbated the problem. Reuters also reported that Venezuela's crude exports declined 8 percent to 1.69 million barrels per day (bpd) in the first quarter versus the same period in 2016. Beyond this, crude production in the country, according to some reports, dipped last year to a 23-year low.
For many years, the Vens could count on help from their like-minded allies but support (and patience) from those players is wearing thin. Losing access to the tepid lines of credit they still desperately cling to might be the final blow. As oil tankers sit idle because payments remain unauthorized, the crisis only deepens preciptously. Current events and recent wire coverage of the situation doesn't suggest that anything is going to improve in 2018.
When it is all said and done, the Vens will have no one to blame but themselves. It was never a perfect situation in any of these places, but way back, the supply chain worked well enough to let the country function at a reasonable level. Crude oil selling at $100 per barrel will do that for you. Today's situation allows anything but normalcy, and in fact portrays a nation which is headed for chaos. Again, and according to a Reuters report, "the International Energy Agency predicts output will fall at least 500,000 bpd to 1.5 million bpd in 2018." A drop that severe would all but eliminate any chance that cash-strapped Venezuela – by itself – could continue to satisfy its obligations on a reported $60 billion in foreign debt.
It would be nice to see this South American nation get back on its feet again. Blessed with enormous natural resources, anything is possible here. I've seen it work there and work quite well. Beyond Venezuela, however, there are (perhaps too many) layers to this onion, with countless stakeholders worldwide who have skin in the game. I don't think that a complete collapse benefits anyone and for the 32 million ordinary Venezuelans who are depending on a recovery, the real stakes are much higher.
As other local oil economies slowly extricate themselves from one crisis or another, Venezuela remains mired in what could soon be an irreversible downward spiral. Yes, for my money (an unfortunate turn of a phrase), this is the saddest marine and/or energy related story coming out of 2017. I'm guessing that this year's New Years pause in some isolated Venezuela refinery lab wasn't nearly as festive as the one I experienced almost 30 years ago. Looking ahead, and when it finally plays out, the human toll will likely outweigh the impact on global energy. – MLPro
* * *
Joseph Keefe is a 1980 (Deck) graduate of the Massachusetts Maritime Academy and lead commentator of MaritimeProfessional.com. Additionally, he is Editor of both Maritime Logistics Professional and MarineNews magazines. He can be reached at jkeefe@maritimeprofessional.com or at Keefe@marinelink.com. MaritimeProfessional.com is the largest business networking site devoted to the marine industry. Each day thousands of industry professionals around the world log on to network, connect, and communicate.