Preventing the 'Arc Flash' Casualty – it's not over the rainbow …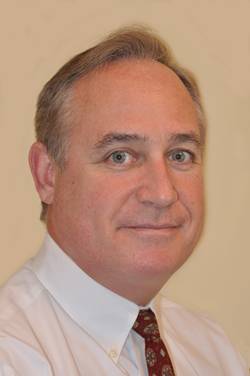 GE celebrates the grand opening of its Mebane Customer Experience Center, unveils a multi-million dollar manufacturing facility renovation, and introduces a new product line that could save marine and oil & gas customers millions of dollars in lost time and equipment damage.
1984 and Today
In 1984, some of the things that George Orwell foretold about that mystical year (thankfully) just didn't come true. Sure, we had some cool technology, but the PC in every home was still a few years away and much of the technology we take for granted today couldn't be envisioned – even by Mr. Orwell himself. Nevertheless, in 2015, the grand opening of GE's Mebane (NC) Customer Experience Center promises improved technologies, safer and more efficient ships, and the advent of predictive diagnostics; all brought to market at twice the speed of typical innovation – something GE bills as FastWorks – where the 'design' and 'build' functions come together as one. More on that later.
Also back in 1984, I was, coincidentally, a young second mate on an aging (decrepit), steam driven chemical tankship plying the U.S. East and Gulf Coasts. Ashore, people would ask me what I did. Did I pump cargo? Was it hard being away from home? Was navigation hard? Well, sure, I said, "There's that, too." Actually, the most important thing in my job description at that point in time (according to the Chief Mate, my immediate supervisor) was to run down two flights of stairs during the mid watch to reset the breaker on the ship's aging air conditioning system. That's because failure to do so would sooner rather than later awaken the (now sweaty) Captain, who would eventually make his way to the vessel's bridge to chew me out. This was to be avoided at all costs.
That breaker would trip at least twice nightly between midnight and 4 AM on a typical summer night at sea in the Gulf of Mexico. In my limited world of a rusty chemical tanker, the immediate (and only) impact of those events involved some short term pain delivered from the ship's Master. In today's high tech world of multi-billion dollar equipment, sophisticated electronics and the legal and financial ramifications of a business interruption, the failure of a circuit breaker to perform its intended task – what GE describes as an 'arc-flash' event – can be devastating. Also according to GE, it can also cost you as much as $15 million, once all the variables of lost time at sea, ruined downstream equipment and all the rest of it are factored in.
On board my decidedly low-tech chemical tanker, I never found out what a circuit breaker fault might create in the way of a casualty. Fortunately, my biggest worry involved keeping the grouchy old man in bed where he belonged. Today's tanker operators probably won't be so lucky. In response, GE has expedited the development of a new, predictive Low-Voltage Molded Case Circuit Breaker (MCCB) Line.
GuardEon
In a nutshell, the GuardEon MCCB performs calculations to determine the health of the breaker, particularly how much contact wear has occurred. Every time a circuit is opened or closed, part of the breaker's contacts are burned away. This can cause a breaker to overheat and fail unexpectedly – and a failed breaker can lead to an array of problems in heavy industrial applications. In addition, GE's GuardEon MCCBs feature on-board timing functionality which is used to measure the breaker's fault reaction time. This enables testing to be done on the unit without having to remove it. GE calls this "predictive maintenance." Marine operators might call it, quite simply, "peace of mind."
According to GE, in marine applications, for example, an arc-flash event that takes place in the middle of the ocean can result in severe ship fires. An arc flash produces temperatures as high as 35,000 degrees – hotter than the surface of the sun. Isolated at sea, there is no fire department nearby to help contain and reduce the damage caused by an arc-flash event. If it is not mitigated quickly and effectively, or prevented all together, the results can be catastrophic.
Slated for rollout by midyear 2016, the GuardEon MCCB is already being testing in at least 100 industrial venues – although not yet at sea. Nevertheless, the innovative GE device already has ABS and DNV-GL class approvals. The GuardEon is suitable for retrofit on existing vessels and forms just one of the many cornerstones of GE's push to greatly expand its global reach in the industrial, oil & gas and marine sectors.
GE's Industrial Push
On Tuesday, GE Industrial Solutions CEO Bob Gilligan told more than 125 GE employees, distributors, state and local politicians and trade journalists that ultimately, the firm's energy management business would more than double to $13 billion annually as GE moves to recapture the lead in that market space. Gilligan also insists that once this sea change has been completed, GE will then be earning as much as 90 percent of its revenues from the industrial side of the ledger. No doubt he likes what he sees when he dips his toes in the waters of a marine market of more than 100,000 vessels of all types that all need first rate energy management solutions.
This week, at GE Industrial Solutions' Cary, NC offices and at their newly renovated Mebane, NC production facilities, the firm served notice that it is ramping up both its manufacturing capabilities as well as the speed at which will respond to market requirements. With their 'build' and 'design' groups now under one roof and collaborating right down on the production floor, the utilization of GE's FastWorks methodology can – according to GE – reduce the time from idea to market product rollout by half. FastWorks, Gilligan told listeners, eliminates "the silos" that can slow product development. As that evolves, their Mebane, NC-based facility will be at the spearhead of that effort.
At the heart of the $6 million Mebane facility renovation is GE's Customer Experience Center and the Grand opening of that facility on Tuesday underscores GE's commitment to the marine and oil and gas industries. Beyond that, said Gilligan, the Mebane facility will serve as a place for GE customers to meet and collaborate on future products and industry needs. A guided tour of the Mebane facility on Tuesday provided ample proof that those concepts and ideas are much more than just a shiny PR effort.
1984 has come and gone. But even George Orwell might admit that what is happening today in the world of energy management is truly amazing. The best may be yet to come. Stay tuned. – MarPro.
* * *
Joseph Keefe is the lead commentator of MaritimeProfessional.com. Additionally, he is Editor of both Maritime Professional and MarineNews print magazines. He can be reached at jkeefe@maritimeprofessional.com or at Keefe@marinelink.com. MaritimeProfessional.com is the largest business networking site devoted to the marine industry. Each day thousands of industry professionals around the world log on to network, connect, and communicate.