Plucking the Diamond: Marad's Way of Creating "Crown Jewel" of Academies
DOT cites GAO recommendations in a troubling decision that leaves 30+ employees out in the cold, the federal merchant marine academy without continuing education and the domestic U.S. waterfront and labor wondering what the U.S. Maritime Administration might have in store for them next.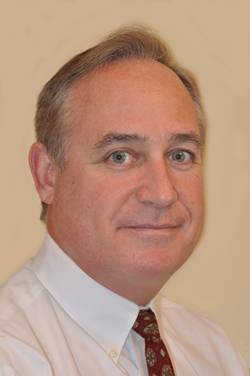 Kings Point, NY: When U.S. Maritime Administration personnel descended on the campus of the U.S. Merchant Marine Academy this past Thursday, employees at the Global Maritime & Transportation School (GMATS) had no prior inkling that they would be given pink slips and an edict that could effectively shutter their well-respected programs before the end of summer 2012. And yet, that's just what happened. The U.S. Department of Transportation is planning to phase out the successful continuing education program, effectively leaving the nation's federal maritime academy with no graduate and/or professional level training capabilities.
In response to MarPro queries on Friday, a Department of Transportation spokesperson told MarPro, "The U.S. Department of Transportation and the U.S. Merchant Marine Academy are committed to creating and serving a maritime transportation system that addresses 21st century challenges.  As part of this commitment and in response to specific recommendations from the U.S. Government Accountability Office (GAO), the Academy is taking steps to wind down the Global Maritime and Transportation School (GMATS) and determine the Academy's role in continuing education." They declined to elaborate further.
At first glance, the decision to eliminate GMATS is a curious one, especially in the face of Maritime Administrator's David Matsuda's pledge to restore the U.S. Merchant Marine Academy to a place of prominence. On November 30, in New Orleans, Matsuda told some two dozen maritime stakeholders, "Secretary LaHood made it clear to me that we needed to restore Kings Point to 'crown jewel' status.  Today, less than three years later, we are closing out our work to address all of the financial issues pointed out by Congress." Whether or not GMATS represents one of the 'financial issues' he refers to remains to be seen, but since GMATS operates as an independent non-appropriated fund instrumentality (NAFI), the connection is baffling. Beyond this, DOT and Marad have managed to pick on what is arguably the 'diamond' of the Kings Point service array, one which provides a prominent, well-respected international portal for the federal campus. Without it, the stature of the academy is arguably diminished.
According to a MarPro source, the decision to abruptly shutter GMATS also flies in the face of promises reportedly made by DOT officials who were inclined to let GMATS transition into a 501c3 not-for-profit organization, which apparently would have provided the types of firewalls between the continuing education group and its federal hosts' campus that would have satisfied everyone. Instead, DOT elected to axe the 30+ full-time workers at GMATS with a death sentence for a program that has provided quality service to the domestic and international waterfront for almost 18 years.
The only real question left to ask is why – and Marad, beyond their typically bland PR-speak, apparently doesn't feel it necessary to provide that information. Meanwhile, and back at Kings Point, GMATS lists as many as 8 single working mothers who will soon be out on the street if DOT has its way on campus. Also left to scratch their heads and wonder what to do next are up to 200 part-time instructors and staff, a fair number of which are armed forces veterans. 
Established in 1994 by the Academy itself, the early version of USMMA Continuing Education experienced a dramatic expansion in both size and scope of its courses and programs. Later, and reflecting the growth and diversity of USMMA Continuing Education, the name of the program was changed in 1999 to the Global Maritime and Transportation School (GMATS). Along the way, GMATS has also acted as an international ambassador for this country in a number of ways, traveling far and wide on a wide array of training missions and outreach.
As a self-sustaining entity, GMATS more than paid its way on campus, utilizing equipment and classrooms that otherwise sometimes stood idle. Rather than impinge on the mission of the undergraduate academy, the continuing education function enhanced academics, pumped money into the campus that the federal government was unwilling or unable to spend and more importantly, exposed cadets to the international and professional side of the maritime business rarely experienced on the day-to-day basis of a military-style campus. That said, GMATS' presence on campus has not been without controversy and over time, the effort to "separate church from state" in terms of finance and bookkeeping has not been without its bumps. Ironed out in recent years, however, there were no indications that anything but a properly run operation was in place. 
Marad intends to study the need for continuing education on campus in the future, but it is clear that no one has yet looked very hard into what it will take to bring something like this up from scratch. The current staff at GMATS surely has some ideas, but they are being instead told to look for jobs within the U.S. government. At a time when government payrolls continue to expand and the tepid private employment picture looks grim, one has to wonder why a financially sound, fully functioning entity has to go away so we can hire more federal workers. Certainly, a new continuing education program at Kings Point, should it ever come to fruition, will be more expensive to run, a long time in standing up and ultimately, difficult to market.
Unlike the U.S. Department of Transportation and its maritime administration, I'm happy to put all my cards on the table. GMATS was an active advertiser in my parent company's array of magazines and I have written many articles about the Kings Point campus, its cadets and personnel and yes, GMATS itself. That's transparency. As one of the few participants in this discussion who has experienced the maritime academy way of life (Mass. Maritime '80), worked at sea and ashore in the maritime industry, and taken classes and (yes) taught at GMATS in the past, I also speak from a unique level of understanding of what is happening. You can be sure that what you are witnessing at Kings Point this week has nothing to do with the deliberately hazy justifications laid down by Marad PAO's.
Over the course of the past 3+ years, maritime journalists – this one certainly – have witnessed a gradual tightening of all sources of information, creativity and anything else emanating from Marad. A frequent visitor to the DOT offices in Washington during the tenures of the two previous maritime administrators, I have yet to see the inside of the building during the first Obama administration. Not too long ago, I attended an interesting (and unusually informative) speech given by a Marad staffer at a location outside the beltway. Afterwards, I approached the speaker for two follow-up questions, both of which were quickly and politely rebuffed. Visibly nervous, the speaker told me, "Look, we're just not allowed to speak to anyone or be quoted beyond previously prepared text." If today's maritime industry and the trade press have little or no regard for today's department of transportation, then DOT administrators have no one to blame but themselves.
Stunned staffers at GMATS are no doubt feeling the same pain as the heads of the four major maritime labor unions who, after reading Marad's recent report on the competitiveness of the U.S. merchant marine (without having been first consulted), all but called for Matsuda's resignation. Maybe their emotions trend more towards the U.S. port infrastructure stakeholders staring down the rapidly approaching 13,000 TEU containerships from an expanded Panama Canal, armed only with shallow draft ports and inadequate berthing facilities to greet them. Perhaps they can almost hear the continued pouring of asphalt on the roadways, funded by 99 percent of all ARRA moneys, to the detriment of the waterborne freight system that could easily lead to more efficient cargo movement, a cleaner environment and tens of thousands of sustainable jobs that will be around a long time after the last construction worker is laid off again.
An objective look at today's GMATS Kings Point-based operation points towards a constantly scrutinized, well-run machine that provides quality professional training and outreach to the maritime community at-large. I can personally attest to this metric, having only this summer finished my STCW mandated Bridge Resource Management (BRM) course at GMATS along with a host other satisfied industry professionals. I can't speak to the manner in which it is being run administratively, but if that aspect of the program needs tweaking; then do it. But, removing this asset from the reach of maritime stakeholders altogether is a grave mistake which, once started, cannot be undone.
At a place where a seemingly unending string of suitably qualified and dedicated superintendents have come and gone in the space of four years under the hegemony of the current crew at DOT, something just isn't quite right. Were the last three carefully chosen leaders all not right for the job? Just maybe, the folks making the decisions from the c-suite at DOT in Washington aren't the ones for the job, either. Ending the GMATS program – especially in the manner being exerted with all the subtlety of a sledgehammer on a mosquito – shouldn't be the next mistake that Marad and DOT are allowed to make. If so, it really should be their last. – MarPro.


* * *
Joseph Keefe is the lead commentator of MaritimeProfessional.com. Additionally, he is Editor of both Maritime Professional and MarineNews print magazines. He can be reached at jkeefe@maritimeprofessional.com or at Keefe@marinelink.com. MaritimeProfessional.com is the largest business networking site devoted to the marine industry. Each day thousands of industry professionals around the world log on to network, connect, and communicate.