PEPPER AND TEAK
NOT ALL TEAK IS CREATED EQUALLY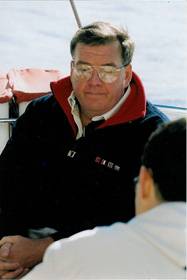 PEPPER AND TEAK
Well, I'm finally on my way to the annual superyacht version of Mecca, the Monaco Yacht Show
www.

monacoyachtshow

.com
, arriving there tonight from Caen via Paris. I'm going by train.
Caen, I have just discovered, is pronounced something like "Kahn" - I had been pronouncing it (Kye Yen).  
After laughing himself silly when I told him my name was "Mr Bean", I was corrected by a still chuckling French-Speaking Orange Telecommunications Customer Service person in Barcelona (there had been some problem with my hotel password for the WiFi access). He was also somehow greatly relieved that I was not in
French Guiana on the French Border with Brazil
– in fact, it is part of France it turns out and quite useful for launching satellites because of its proximity to the Equator.
 It also produces teak apparently. 
French Guiana's capital is Cayenne, of pepper fame, pronounced Kye Yen – hence his confusion.
I took the opportunity to spend the weekend in Normandy to fulfil a life-long ambition to visit the beaches and battlefields (I found myself crying quite a bit in the American cemetery), having crossed aboard Brittany Ferries' aptly-named NORMANDY from Portsmouth in the UK. 
In an undisclosed location near Portsmouth - they don't want their exact location to be known - Dryad Maritime Intelligence www.dryadmaritime.com had treated me to their weekly two-hour global situation briefing which is normally attended by staff, almost all of whom are ex- British Royal Navy.
DRYAD provides
very specialisednear military grade intelligence to superyachts
and commercial vessels and companies that support them, combining the political risks, terrorism risks and piracy risks, along with the sea state (too rough and the pirates won't go – just rough enough and the pirates can see you but your radar can't see them in the clutter). The need for their services is considerable, as you might imagine. 
Although the piracy situation in the English Channel for my crossing seemed tranquil and no Coup
d'État
was expected in Monaco, I perked up when one of Dryad's briefers mentioned en passant Burma/Myanmar and a
possible civil war
.
Ironically
Burma/Myanmar is actually quite important to the superyacht industry,
at least when it comes to superyacht decking where only the finest teak will do. "Finest" in teak means long planks with closely grained wood. Unfortunately, "long" means tall teak trees. Close-grained means slow-grow. The grains of a tree vary in thickness proportionately with the amount the tree grows in that respective year. 
When it comes to teak, the combination of tall and slow-growth means
Burmese Teak, still considered the finest in the world
.
And of course ever bigger yachts means bigger teak decks. 
So Burmese teak it is!
But there's just one snag. 
International sanctions on Myanmar make Burmese teak increasingly difficult to get. It seems that ostracised Myanmar may have been chopping down acres of old growth teak to fund their operations – all reminiscent of Saddam Hussein and oil.
Teak prices have gone through the roof, so most commercial ships have minimised teak decks and of course for Navies, teak decks went out with battleships. But for superyachts there's still nothing like the finest Burmese teak.
A very promising recent alternative is Esthec 
www.esthec.nl
 made by Bolidt www.bolidt.nl which to even the trained eye
looks and feels like teak even when wet.
Sadly, it doesn't smell as nice as teak, but it's actually better than teak because it can be made into almost
any design involving curves which is impossible with teak
. So Superyacht designers like it.
The only problem is
yacht owners are proving difficult to wean off the real thing
and it's the owners who write the superyacht specs and cheques. So for now, superyachts desperately need Burmese teak regardless of the price.
The end result however is, if civil war doesn't come to Burma soon, by the time it does, a then democratic Myanmar may not have a market for their special teak. But for now though, they can depend on friendly superyacht owners.