Paper Tiger: America's Marine Highways
DOT Secretary LaHood calls for "better transportation use of America's coasts and waterways," but his newly released Report to Congress only restates what we already know. A few "Tiger" grants change little.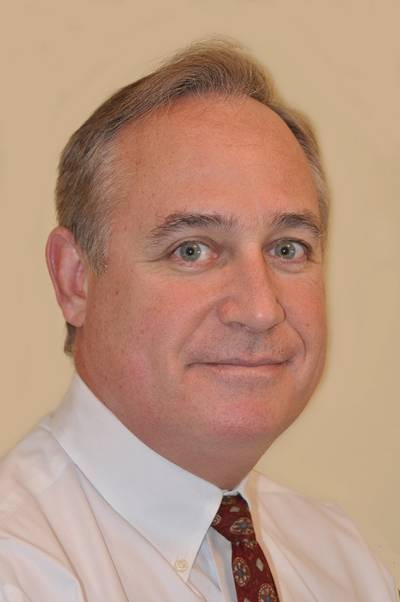 It doesn't happen often, but this week was one of those times when I arrive at Tuesday afternoon wondering what I will post in my weekly e-column on Wednesday. With nothing earth-shattering coming to mind, I instead busied myself with preparations for our next print edition of Maritime Professional magazine. And then – as always – the lightning bolt struck at just after 1700 hours with a press release from the U.S. Department of Transportation, timed I suppose to coincide with (a.) the end of the business day, (b.) a high-profile speech by Secretary LaHood in the Washington area and (c.) the newly released Report to congress, entitled, "America's Marine Highway." From my perspective, it's much ado about nothing.
The DOT press note announced that "U.S. Transportation Secretary Ray LaHood today released a report which will serve as a roadmap to the future in creating and further strengthening the nation's marine highways.  Prepared by the U.S. Department of Transportation's Maritime Administration, the report, America's Marine Highways, highlights the benefits of using coastal and river transportation as part of America's new clean energy economy." So far, so good.
In short, Congress requested the report in order to show how water transportation can help move the nation to a more environmentally-sustainable transportation system, reduce highway congestion and cut down on the maintenance and replacement costs of the nation's roads and bridges. That sounds like shortsea shipping to me. And, it makes sense. 
LaHood also declared that "America's maritime transportation system is a major priority for President Obama's administration." But, just because he says it doesn't necessarily make it so. In fact, little has been done during the Obama Administration's tenure to further the task of building what LaHood describes as "America's fully-integrated, national marine highway system." And unless Monday's speech signaled a seismic shift in U.S. Transportation policy – and I do not think that it did – then federal policy and funding in this country for the foreseeable future will continue to be rail and highway-centric, to the ultimate detriment of the domestic waterfront, the environment (hopefully the EPA folks are paying attention here) and U.S. drivers who continue to sit in traffic on crumbling infrastructure.
While billions and billions of dollars ($53 billion proposed over 5 years, according to LaHood himself) continue to be thrust at individual states in an effort to jumpstart rail projects that no one seems to want, similar "Tiger" infrastructure spending on the docks represent just a fraction of that being applied to other modal improvements. You can take issue with my attitude, but the numbers speak for themselves.
The report goes on to highlight "the Department's accomplishments in supporting the development of America's marine highway system." I will let you judge the DOT and its U.S. Maritime Administration on the merits of their actions as they stack up to what is in the report. In a prepared statement contained in the same press release, U.S. Maritime Administrator David Matsuda insists, "This report is a valuable instrument in helping chart our course toward better energy security, reduced highway congestion and more balanced transportation networks." We can only hope that his words signal a round turn in U.S. maritime policies.
The report makes two significant points. First, it concludes that "without strong leadership from the Federal government the nation's water assets will continue to be underutilized for freight transportation." I couldn't agree more. On the other hand, the report also identifies "a range of potential legislation and regulatory actions that industry stakeholders have suggested to MARAD." These actions, reportedly under consideration by the Administration are – according to the report itself – not necessarily endorsed by MARAD, USDOT, or the Administration. And, this is where it gets sticky.
These "stakeholder" suggestions include a myriad of things intended to jumpstart domestic shortsea shipping, including a waiver of the Harbor Maintenance Tax for some non-bulk freight. So, here's my question: How can you possibly support America's Marine highways and domestic shortsea shipping if you don't "necessarily endorse" the repeal of the HMT as it relates to the shortsea leg? Actually, I think that Secretary LaHood and Maritime Administrator Matsuda do support this concept, and dozens more, as outlined in the report. I also think they'd like to keep their jobs. I don't blame them – it's a tough economy out there.
In the end, it all does come back to "strong leadership from the federal government." We don't have it and until we do, the decline of the U.S. domestic maritime industry, ongoing since the end of the Viet Nam conflict will continue. Maritime Administrator Matsuda has in the past described his largely powerless U.S. Maritime Administration as cheerleaders for the U.S. waterfront. I think that's a pretty good analogy. And, it is a nice report. I encourage you to read it, but there is nothing new here. DOT Secretary LaHood and his subordinates continue to say the right things to the right audience(s) but this and a few paltry federal grants being thrown at the problem amount to nothing more than a Paper Tiger for domestic stakeholders. – MP
* * *
Joseph Keefe is the lead commentator of MaritimeProfessional.com. Additionally, he is Managing Editor of the Maritime Professional print magazine. You can also read his work in MarineNews and Maritime Reporter magazines. He can be reached at [email protected] or at [email protected]. MaritimeProfessional.com is the largest business networking site devoted to the marine industry. Each day thousands of industry professionals around the world log on to network, connect, and communicate.