O&G Industry Finally Has Something to Buzz About in G of M
Last week was a good one for oil and gas service companies along the Gulf Coast, who have been searching for a light at the end of the tunnel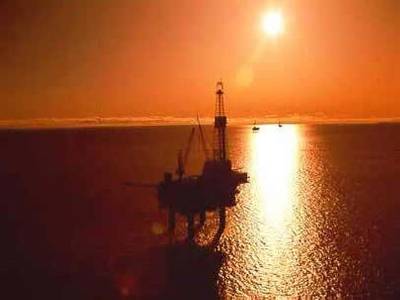 The prospect that the Gulf Coast – specifically 12,000 to 28,000 feet below the shallow waters of the Gulf Coast – could contain whole new energy reserves has the industry abuzz in recent weeks. New Orleans-based McMoRan Exploration Co. got the ball rolling when it reported a massive find about 10 miles off the coast of Louisiana, south of Lafayette. The 20,000 acre-Davey Jones prospect is believed to contain 1 trillion cubic feet of natural gas. Later in the week, Louisiana's Mineral Board lease sale actually attracted investment for offshore leases for the first time since last summer. All seven offshore leases were near the Davey Jones prospect, 4,200 acres in Vermillion Parish. A Sunday headline in the (New Orleans) Times-Picayune suddenly declared "Not Done Yet" referring to the Gulf's energy obituary, which has been written many times through the years. Then, today, New Orleans-based Energy Partners Ltd. reported it now has three rig operations underway – all successful – and completed in shallow waters off the Louisiana coast just prior to the end of the year.
Good news energy service firms and OSV operators in the region have waited nervously for. The once bustling region averaged 145 drilling rigs operating in 2000, a number that had dwindled to an average of just 35 in 2009 and bottomed out midway through the year at 25, according to statistics from Baker-Hughes.
The success of independent and mid-major energy firms reworking prospects thought to be depleted could rekindle interest from major players, such as BP, Shell and Chevron, who have turned attention to deep- and ultra-deep programs in international waters and in international markets. Many overseas markets have experienced political upheaval recently. And, while the Gulf will always be threatened by storms and such, the political climate in the U.S. offers calmer seas.
There is also potential evidence the Obama Administration could nod in favor of offshore exploration following a Rasmussen Reports poll that found 68 percent of U.S. voters believe offshore drilling should be allowed.
If the price at the pump tops $3 again, which it soon might, top Democrats could feel the need to reach out to the domestic energy industry and a few of those 68 percent of voters.