Now and Then: Night and Day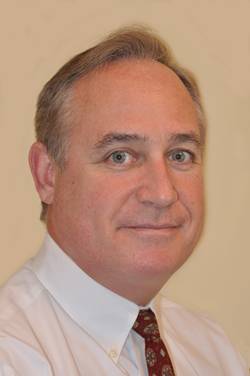 The full range of technology has arrived on the waterfront. Today, anyone who has the need to step on board any commercial watercraft knows that only too well. For those of us who have toiled in the business for almost 40 years, the changes that have evolved in the intervening years are particularly evident. But, it isn't an apples-to-apples comparison.
I say this a lot: for many decades, any change [read: 'progress'] in ocean shipping was defined in terms of increases in the length, breadth, deadweight tonnage and draft of the vessels in that sector. Size mattered, and arguably, it was the only thing that did matter. Looking back, and having started my professional career in the summer of 1980, I submit that real change on the waterfront as manifested by disruptive technology didn't really start to gain any sort of inertia until the mid-1990's.
I began to think about all of this just the other day; in this instance, in terms of the jobs that I formerly performed in my first ten years out of the academy. In those days, first as a mate primarily sailing on board oil tankers, and then as a cargo surveyor and marine consultant ashore, so much of the job still involved the good old-fashioned sweat equity of actually opening a book to look things up, or being held hostage to a landline telephone and the (sometimes questionable) reliability of another vendor for which you depended upon for information. It didn't always go according to plan, and no – there wasn't any APP for that.
At Sea
One of my earliest memories of this period stems from a situation on a particularly decrepit chemical carrier that I was sailing on in coastwise trades. We were on our way up the East Coast in 1984, having just passed Cape Henlopen on our way to beautiful Carteret, NJ, I dragged my butt out of bed at about 2320 hours, showered and wandered up to relieve the mate on the bridge. Once on the bridge with a scalding cup of coffee, my bleary eyes began to adjust to the darkness, and I listened as the third mate brought me up to speed.
Traffic was heavy, but we were in a good spot in the traffic lane and it promised to be an unusually routine approach to Sandy Hook in the dark. I peered into the radar to verify his advice and once that bit of wisdom had been confirmed, he then said to me, "Oh, and don't use the radio." I perked up at this seemingly idiotic statement and replied, "Say what?" He then explained that we were racing another tanker to the berth and that 'the office' didn't want them [the other vessel] to know where we were or that we were coming at all. I looked at him as if he had two heads, smirked a bit in the darkness, and replied, "Are you kidding me?"
He assured me that the Captain was adamant. I then told him that I 'had the watch' and that he could go. Eventually, we had to announce our impending arrival to the NY pilots, and as luck would have it, we lost the race and the grumpy old man had to maneuver a bit to anchor the vessel in the dark. But, not before declaring to me in a very accusatory tone, "You used the radio, didn't you?" *sigh *
Today's mates probably think that's an incredibly stupid story, especially since AIS telegraphs the movement of every vessel on the planet, in real time, to virtually anyone who wants to see it. In those days, however, a particularly resourceful Master might declare arrival 30 minutes before it actually occurred and beat an otherwise unsuspecting vessel that was probably arriving even sooner. And, for a late, inbound vessel that was about to miss LayCan for its next voyage, it wasn't unusual to see its Master declare "arrival" over the radio while they were still 45 miles away (but barely in radio range) from the sea buoy. A month later when the crumpled, hand-written voyage logs arrived ashore, the demurrage analyst in Stamford wouldn't be any the wiser.
With my tanker scrapped out from under me, I was done at sea by the spring of 1986, but until that happened, I spent a lot of time correcting charts using the weekly notice to mariner publications that would arrive at the ship every time we returned in ballast to the loading dock from the previous voyage. On more than one occasion, I arrived on board after a 75 day vacation stretch to find a six-inch high stack of these happy documents, which led me to wonder if the guy I was relieving had done ANY corrections at all while I'd been drinking beer on the beach.
I hated correcting charts. Despised it, actually. Nevertheless, like everyone else, I suppose, I carried around my little magenta pen and a handy little trace template so I could draw the buoys and such. But, it had to be done and it had to be done right. I was meticulous about it. I mean, there wasn't anything else to do off watch. MLC 2006 hadn't yet arrived with the mandate for a raft of movies and cheap SatCom connections to call the wife; if you get my drift.
As much as I disliked organizing the charts, correcting them and tidying up the chart room, I was equally appalled years later as the advent of the e-chart reared its head. I was even more horrified to learn that some vessels – now all? – would go completely paperless. Manual corrections were now a thing of the past; something to be downloaded with a single keystroke or better, automatically from the vendor. What if the power goes out, I asked?
Years later, I'm more comfortable with the concept and I suppose no one yet has been left in the dark without a chart because of it. Mostly, I wonder what the second mate on any oceangoing vessel does in his considerable spare time now that there aren't any charts to correct. Probably, he or she fills out the reams of now required regulatory reporting forms.
Terra Firma
Safely ashore and finally free from the horrifying prospect of e-chart failures on board big ships, I embarked upon a fifteen year stretch of performing cargo surveys, loss control, port captain assignments and ship vetting. In the late 1980's and on into the mid-1990's, this work was equally low-tech in terms of the tools we had to help us get the job done. Computers really didn't enter the picture – aside from word processors – until later, and the scheduling and dispatching of personnel to an assignment was particularly rudimentary.
Cellular phones were still a luxury – you had to sign one out (the Motorola BRICK) from the office before you departed on assignment. Very few people actually owned one. And, you better have had a good reason to turn it on, when on the job, because the airtime was ridiculously expensive.
Also, and absent the now ubiquitous GPS device, any time you got sent to a new terminal in some godforsaken place, you were required (at least at my firm) to jot down detailed directions for the next guy who was unlucky enough to travel to the same dock at 0200 hours. Beyond this, you would note any and all idiosyncrasies about the place, such as the pipeline capacities, personnel quirks, operational issues (small diameter transfer hoses, for example) and other INTEL. Once back in the office, you handed these notes to the secretary who typed them up and inserted them into a three-ring binder with all the other "port INTEL." She'd FAX (*) them to the next surveyor, as needed.
(*) Younger readers, see me.
One of our full time guys (still one of my best friends), who could also be a bit on the sarcastic side, and after 17 consecutive (and particularly difficult) days on the road, once wrote simply about a Boston area gasoline terminal, "Bring donuts and hope that they like you." This predictably did not go over well at headquarters, but we got a good laugh out of it (he was right). But, back then, the typical assignment was stretched out by at least three hours on the front end, especially if you were in a strange port, and had never been there before. Wandering around in the worst part of most cities, we got lost A LOT. At least, I did. You simply didn't know where you were going most of the time and had to build in a lot of time to ensure that you weren't late. Time is money.
Most of us were former mariners. Some would do the work during their vacation periods to pick up extra money. Once in a while, I was assigned to train the new sub-contract guy (or gal). On one occasion, we had to drive down from Long Island to board a launch at Big Stone to supervise a lightering there, and of course, we got there and the ship and the launch were both late. It was 0100 hours. The new guy whined, "What now?" To which, I replied, "I don't know about you, but I'm going to get some sleep." And with that, I cranked the seat back as far as it would go and proceeded to catch some Z's. After all, we were being paid door-to-door. I was on the clock! In those days, we spent a lot of time sitting in our cars, waiting for something – the ship, the terminal, U.S. Customs, the agent – anything and everything.
Back then, it wasn't just the lack of GPS that inflated the amount of time needed for preparation before each of yesterday's assignments. For example, I picture today's surveyor sitting at the kitchen table with a cup of coffee watching the next vessel assignment's AIS signature before heading off to bed secure in the knowledge of exactly where that vessel was and with an accurate prediction of how soon it could reach the berth. Heck, I bet there's an APP to alert them if the vessel suddenly was sent to anchor instead. I would also think that, today, there's very little time spent sitting in a car somewhere because they got a shot of bad ETA advice.
Circa 1990, the job was anything but predictable. You typically depended on the vessel's agent to give you accurate information. And, more often than I'd like to admit, that advice was lousy, delivered by a kid making $15,000 annually who was justifiably irritated at having to get up at 3 AM on the tenth straight morning to deliver mail to a Korean tanker. I religiously cross-referenced the information received from multiple sources – the client, the agent, the cargo inspector, the terminal and sometimes, even the pilots. Often, even all of that wasn't enough to present a coherent picture of what was to come next.
It was all an enormous 'time suck.' I suppose that if we'd had Twitter back then, we could have announced it to the world as it was happening. #Just sitting in my car waiting for the ship. Or: #Delayed again – what's up with that?
The arrival of 'big data' on the waterfront almost makes me want to go back to my consulting days. Well, almost. I mean, who wouldn't want to get up at 2 AM and climb three, one-million barrel capacity shore tanks in close succession in a poorly drained crude oil tank farm with mosquitoes the size of B-52 bombers pecking away at your eyes?
Certainly, the arrival of technology has benefited the maritime industry. Take tanker vetting for example. Circle back to the late 1980's: A typical vetting involved a ship visit and if the guy really cared about what he was doing, a six to eight hour physical inspection which was followed by a voluminous paper report. Today, much of the tedious data input has already been done, and a sophisticated software program juiced up with myriad algorithms dictates the final score for the prospective charterer, hungry to know whether they can trust this particular vessel to get from point A to B without killing hundreds of thousands of fish in a needless grounding. They tell me it is very accurate. They may well be right.
With Technology Comes Baggage
As I came ashore, the acronym STCW was just being bandied around, but was not yet even a gleam in the eye of even the most ardent regulator. The arrival of GMDSS (Global Maritime Distress and Safety System), an international system which uses satellite technology and ship-board radio systems to ensure alerting of shore-based rescue and communications authorities in the event of an emergency, came soon thereafter. I remember when an academy classmate, still at sea, told me that he had to go to a one week GMDSS course in Dallas, of all places, while on vacation. That sounded like a real pain-in-the-neck. Little did he (or I) know what was to come next.
STCW eventually brought a regular diet of shoreside courses and training for our mariners, constantly eating into their vacation time. Most of this revolved around the advent of technology – e-charts, ECDIS, GMDSS, you name it. In a rapidly emerging autonomous world, more still is yet to come. I don't envy them.
Looking back over this post, I have to admit that I've done a lot of complaining. Guilty, as charged. And, with all that new technology that makes things easier, I know that it also brings new headaches and challenges. Comparing this rapidly digitizing era with what we experienced just 35 years ago isn't an apples-to-apples comparison. Yesterday's trials and tribulations on the waterfront weren't necessarily harder. But, they were different. Very different. And, more change is yet to come. Hang on tight, it promises to be exciting. – MLPro.
* * *
Joseph Keefe is a 1980 (Deck) graduate of the Massachusetts Maritime Academy and lead commentator of MaritimeProfessional.com. Additionally, he is Editor of both Maritime Logistics Professional and MarineNews magazines. He can be reached at jkeefe@maritimeprofessional.com or at Keefe@marinelink.com. MaritimeProfessional.com is the largest business networking site devoted to the marine industry. Each day thousands of industry professionals around the world log on to network, connect, and communicate.